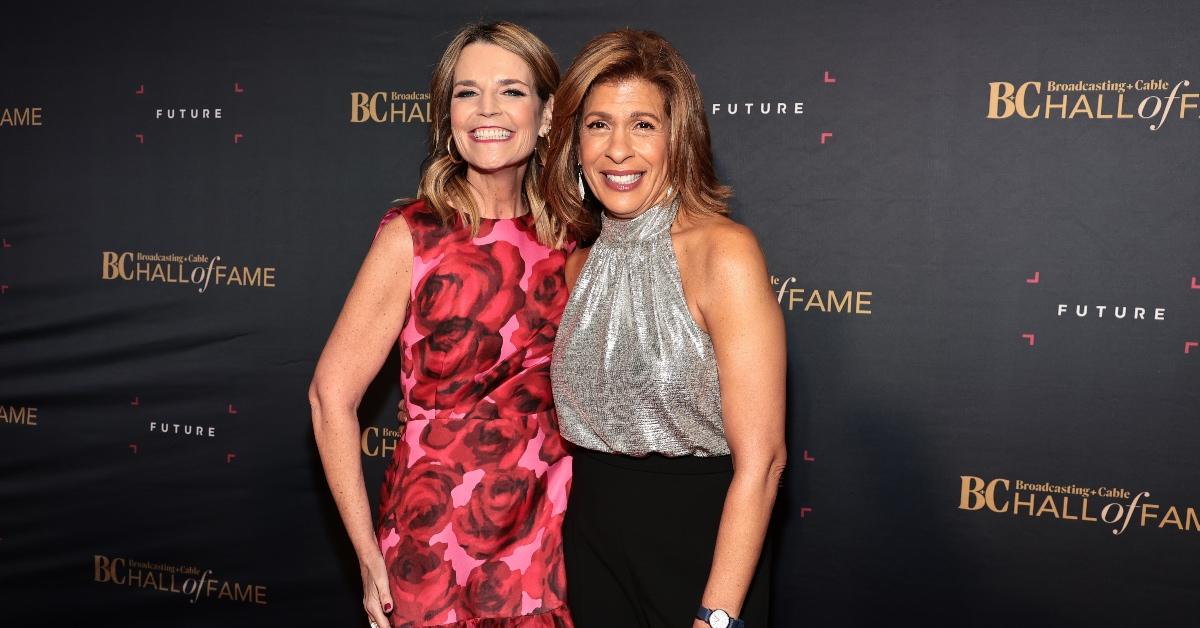 Are 'Today' Co-Hosts Savannah Guthrie and Hoda Kotb Friends or Rivals?
The Today Show co-anchors Savannah Guthrie and Hoda Kotb have been working together for quite some time now. Despite how happy they both appear to be as they collaboratively interview celebrities and report on trending news, fans are convinced the two secretly dislike each other behind the scenes. What's happening between Kotb and Guthrie?
Article continues below advertisement
What's happening between Kotb and Guthrie? Why do some fans want Guthrie to be fired? Keep reading for all the details.
Guthrie and Kotb's differing personalities are said to stand in the way of them getting along.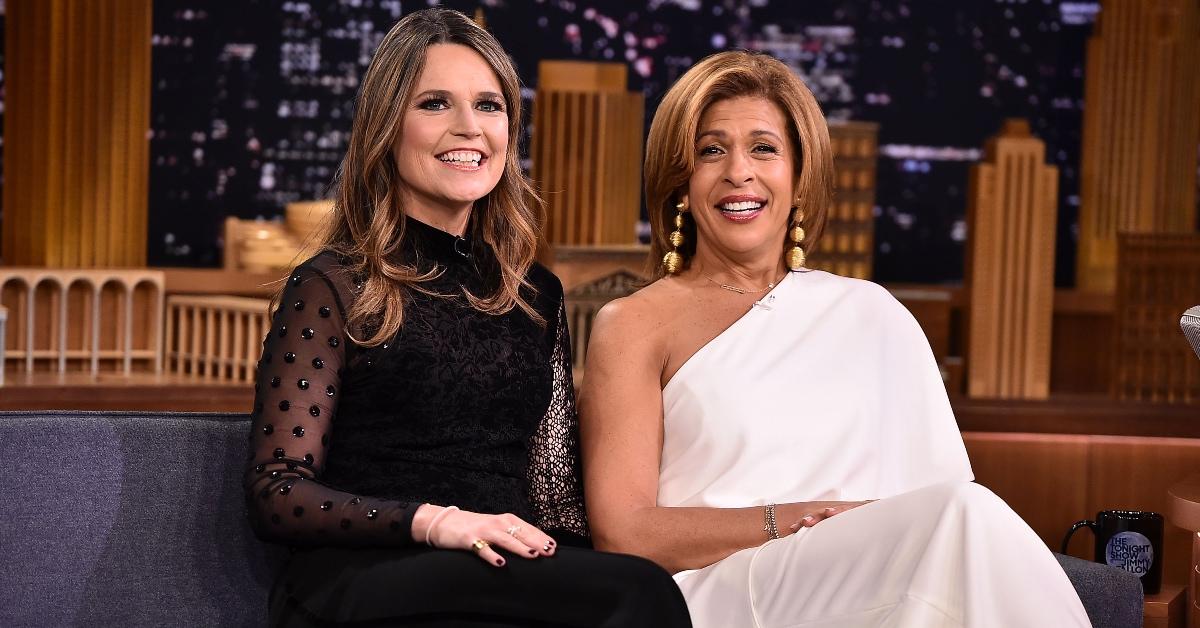 If you're a fan of The Today Show then you probably noticed more often than not the positive attitudes Guthrie and Kotb put forward each day. You might have also noticed a few instances where Guthrie displayed "rude behavior" toward Kotb and her co-hosts. That's because the two are reportedly in a nasty feud," according to The US Sun.
Article continues below advertisement
During the July 15 episode of Today, the duo was joined by cookbook author Elizabeth Heiskell. While things appeared to be running smoothly as Heiskell guided Guthrie through the necessary steps to prepare what she referred to as one of her "favorite salads," things got weird.
After Kotb approached Guthrie asking if she was done, the co-host replied, "yeah, that's it, we're moving on." Kotb can be heard in the background saying "we didn't taste it," which then prompted Guthrie to say "we don't have time for that" while waving her hand in front of Kotb.
Article continues below advertisement
Regardless, Kotb grabbed herself a bowl of the salad and responded to Guthrie's dismissiveness with an awkward laugh.
Kotb didn't care to wait for her co-hosts to join her as she brought Lizzo into a crowd of fans.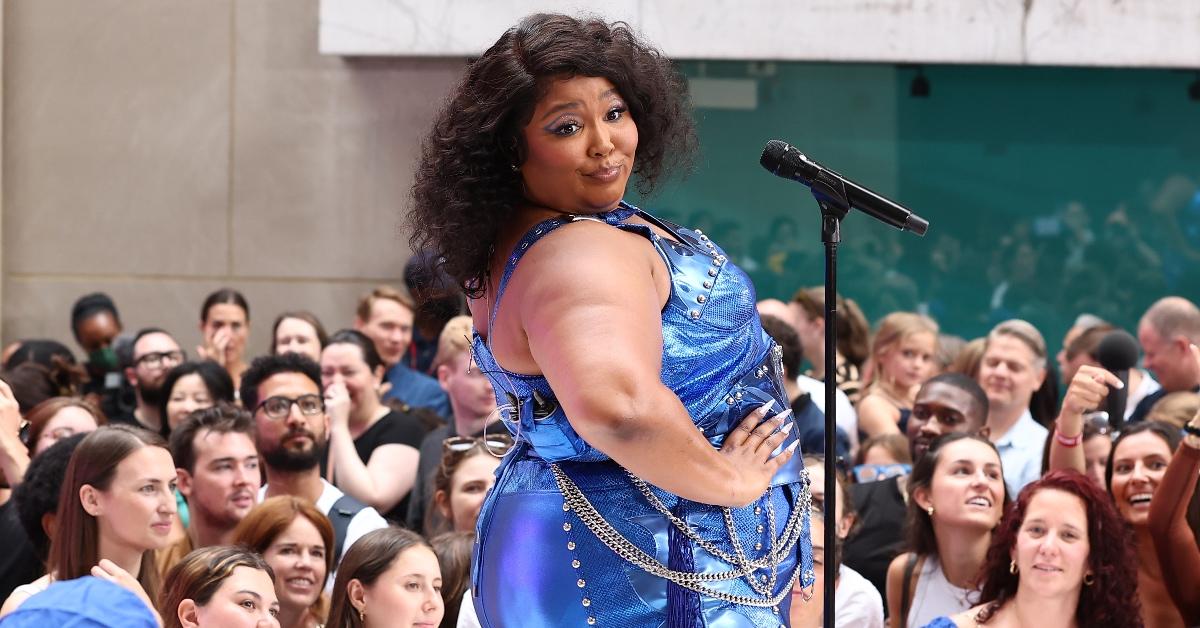 Another instance that caught the attention of fans and media outlets like The U.S. Sun is when Lizzo performed during Today's Citi Concert Series in mid-July. At the conclusion of her breathtaking performance, Kotb tells Lizzo that she has plenty of fans way in the back and proceeds to ask her if she'll take a stroll with The Today Show co-hosts.
Article continues below advertisement
After Lizzo agrees, she and Kotb begin walking, leaving everyone, including Guthrie, far behind.
A body language expert confirms Guthrie and Kotb are "feuding frenemies."
The U.S. Sun spoke with body language expert Patti Wood, who pointed out that while the duo's "personality differences have created the perfect balance on the show," it has also contributed to creating a "stressful environment." Wood says Guthrie "has a perfectionist personality," while Kotb "has more of a carefree attitude."
Article continues below advertisement
Fans demand Guthrie be fired over her behavior toward Kotb.
Although Guthrie's jabs at Kotb might seem subtle, the buildup of the tension has fans calling for the removal of the co-anchor. Twitter user @nottobebelieved said "get Savannah out of there! We will all side with Hoda."
Here's what a few others had to say.
Article continues below advertisement
How long have Kotb and Guthrie worked together on 'The Today Show'?
Hoda Kotb initially joined the NBC network in 1998 working as a correspondent for Dateline NBC. Then, in 2007, she became the first host of The Today Show's fourth hour, which aired on weekdays at 10:00 a.m. By 2018, Kotb worked her way up to co-anchor of Today and would work alongside Savannah Guthrie.