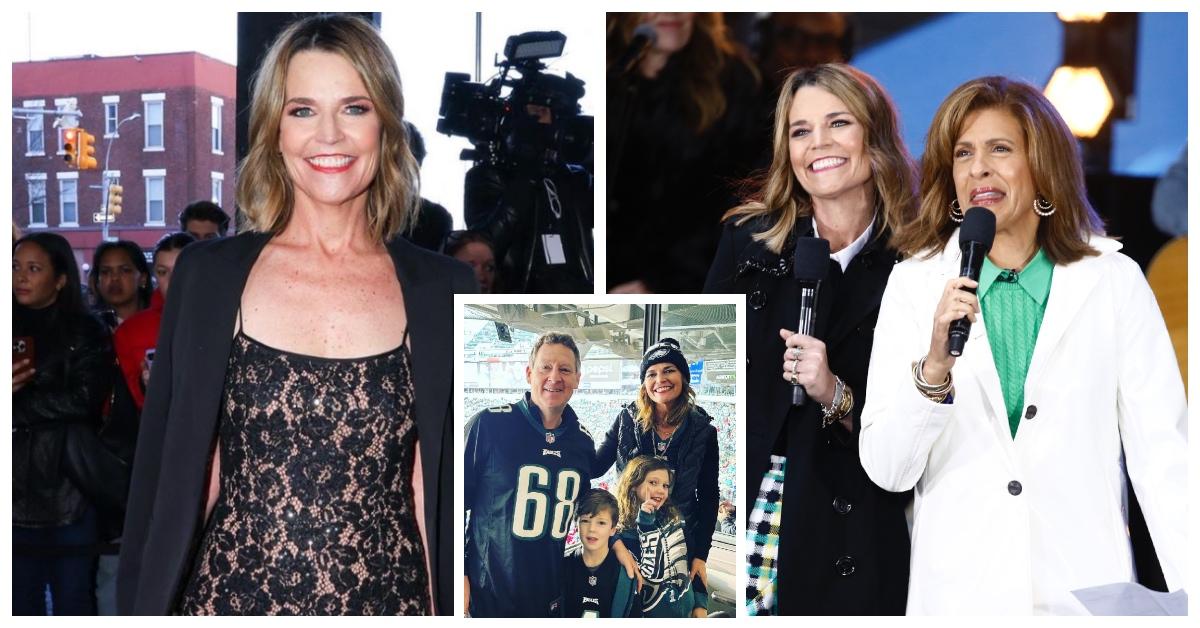 Savannah Guthrie Makes Millions as 'Today' Co-Anchor, Attorney, and Author
From going from small-city reporter to Today co-anchor — and accruing an enviable net worth — Savannah Guthrie has accomplished a lot in her 51 years. (She'll turn 52 on Dec. 27, 2023.)
Guthrie played a big role in the run-up to the 2020 presidential election and has had the pleasure of conducting exclusive interviews with big names like Donald Trump, Barack Obama, and Facebook CEO Mark Zuckerberg.
Article continues below advertisement
Article continues below advertisement
Although Guthrie's career centers around delivering trending news and offering up tips and advice catering to all areas of life, her name makes headlines quite often. If it isn't her relationship with fellow co-anchor Hoda Kotb that's being questioned, it's her role at Today. Want to know more about Guthrie's life, net worth, and husband? Keep reading!
Savannah Guthrie is a broadcast journalist and attorney. She joined The Today Show as co-anchor in 2012 and is also the author of two children's books.
Birth Date: Dec. 27, 1971
Birth Place: Melbourne, Australia
Birth Name: Savannah Clark Guthrie
Marriages: Mark Orchard (m. 2005 and d. 2009), Michael Feldman (m. 2014)
Children: Vale Guthrie Feldman, Charles Max Feldman
Education: University of Arizona (B.A.), Georgetown University (J.D.)
Article continues below advertisement
How much does Savannah Guthrie make annually?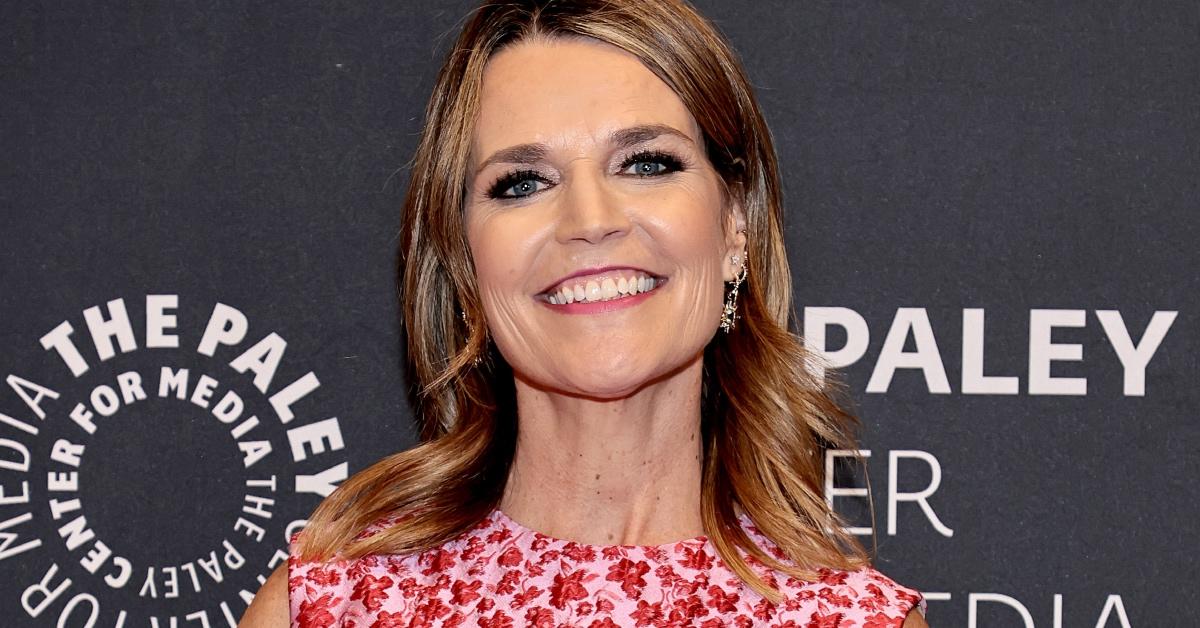 Guthrie's net worth stands at a whopping $40 million, according to Celebrity Net Worth, only $10 million more than Kotb. In terms of salary, Guthrie makes around $8 million annually.
After graduating cum laude with a degree in journalism from the University of Arizona in 1993, Guthrie started her professional career as a weekend anchor for the ABC affiliate in Columbia, Mo., according to The Hollywood Reporter. Two years later, in 1995, she moved home to Tucson, Ariz., and started work as an anchor and reporter for the local NBC affiliate.
In 2000, she worked freelance for the NBC affiliate in Washington, D.C., where she covered the 9/11 attacks and the anthrax scare.
Article continues below advertisement
Article continues below advertisement
Does Savannah Guthrie have a law degree?
Guthrie earned her J.D. degree from Georgetown University Law Center in 2002, graduating magna cum laude. She also taught a legal research and writing workshop for first-year Georgetown law students, per THR.
Guthrie also took the Arizona bar exam and scored the top grade of 634 test-takers, the state's Supreme Court noted.
She then became a litigation associate for D.C. law firm Akin Gump Strauss Hauer & Feld, focusing on white-color criminal defense. And during that job, she got a job as a national trial correspondent for Court TV and covered the Michael Jackson and Martha Stewart cases, among others.
Article continues below advertisement
Article continues below advertisement
When did Savannah Guthrie become an anchor for 'Today'?
In 2007, Guthrie joined NBC News, and the following year, she became NBC News' White House correspondent, serving in that role for two and a half years while also co-hosting MSNBC's The Daily Rundown.
Article continues below advertisement
Guthrie joined Today as a co-host of the morning show's third hour in 2011, and the following year, she joined Matt Lauer as co-anchor, replacing Ann Curry. And upon Lauer's firing in 2018, Guthrie and Kotb became the first pair of women to co-anchor Today.
And these days, Guthrie also co-hosts the Today in 30 recap show with Kotb and emcees Today's Six Minute Marathon digital interview series. "Today encompasses everything," she told Variety in 2021. "I think the sky is the limit."
Since partnering with Kotb on Today, the co-anchors have experienced ups and downs. In fact, many suggest they only put on their smiles (when together) for the cameras, and fans of course.
Who is Savannah Guthrie's husband?
Guthrie's husband, Michael Feldman, is a founding partner of The Glover Park Group, a communications consulting firm with headquarters in Washington, D.C, according to his LinkedIn profile. He also worked as a Democratic political adviser and worked under former Vice President Al Gore as his traveling chief of staff.
Currently, Feldman serves as the co-chairman for FGS Global, a firm he joined in June 2022.