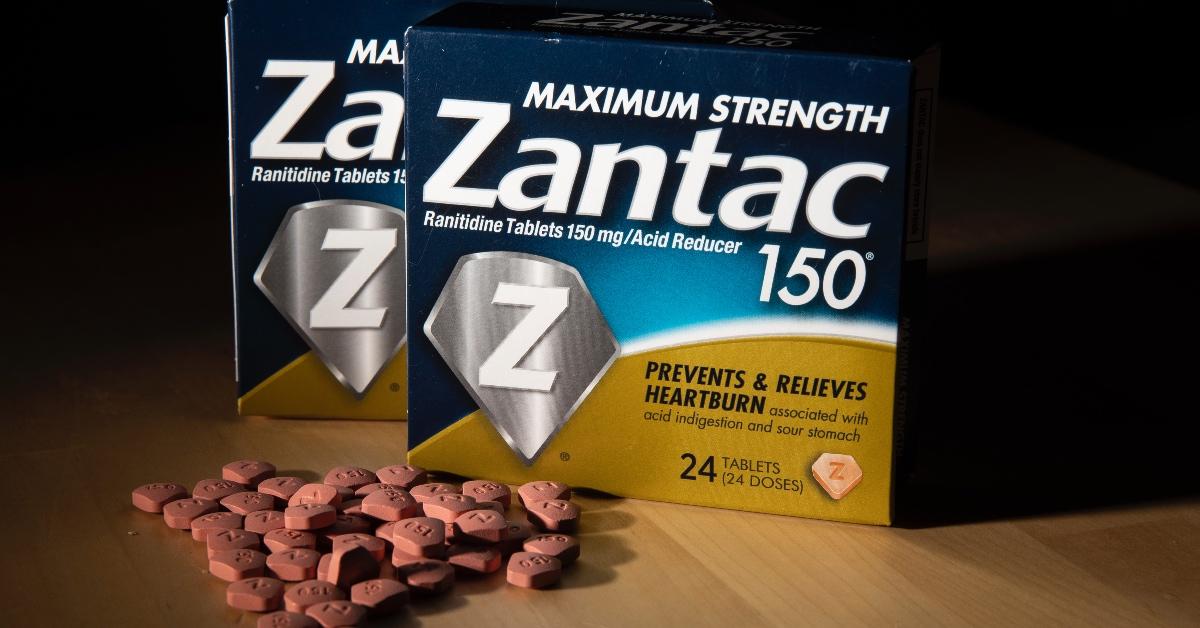 Zantac Lawsuits Drive Big Pharma Stocks Down — Who Owns the Drug?
The antacid drug Zantac has been around for decades, though it was scrapped from store shelves in 2020 after the FDA issued a request for manufacturers to withdraw it from the market. The FDA determined through multiple investigations that Zantac contained a probable carcinogen called N-Nitrosodimethylamine (NDMA). So, who owns Zantac?
Article continues below advertisement
Zantac is owned by Sanofi but was also marketed by other companies.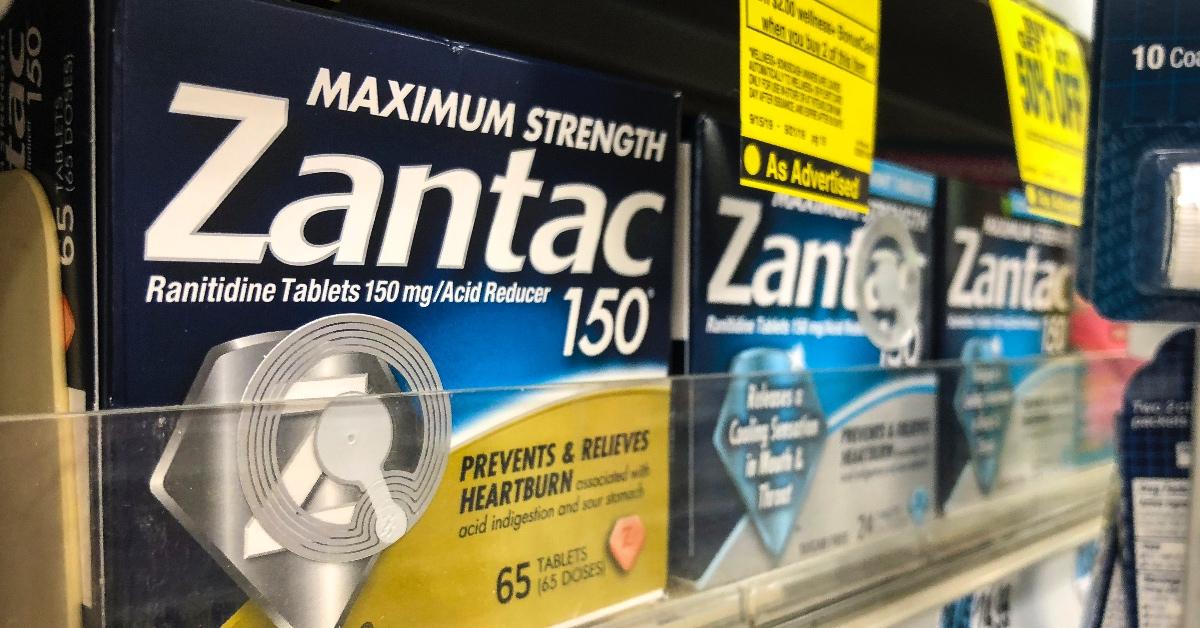 Zantac was previously sold both over-the-counter (OTC) and in prescription form. The drug, which was primarily used to treat conditions like heartburn and stomach ulcers, first began making its way into households in 1983 after Glaxo Holdings Ltd. (now a part of GlaxoSmithKline PLC) received approval from the FDA to issue it.
The drug became widely known and marketed in 31 different countries, according to Reuters.
While Glaxo had a good run with Zantac, its patent for ranitidine, the generic form of Zantac, expired allowing multiple competitors to launch their own versions of the drug, reports Reuters.
Article continues below advertisement
Pfizer, one of the makers of the COVID-19 vaccine, sold Zantac for a short period of time.
Sanofi has since become the main supplier of Zantac, although other companies sold ranitidine under a different brand name. However, after "unacceptable levels" of NDMA were detected in ranitidine, all companies, including Sanofi, were advised by the FDA to stop selling it. And because Pfizer did market Zantac at one point, it has become the subject of several lawsuits.
Article continues below advertisement
Zantac has become the subject of hundreds of lawsuits — here's why.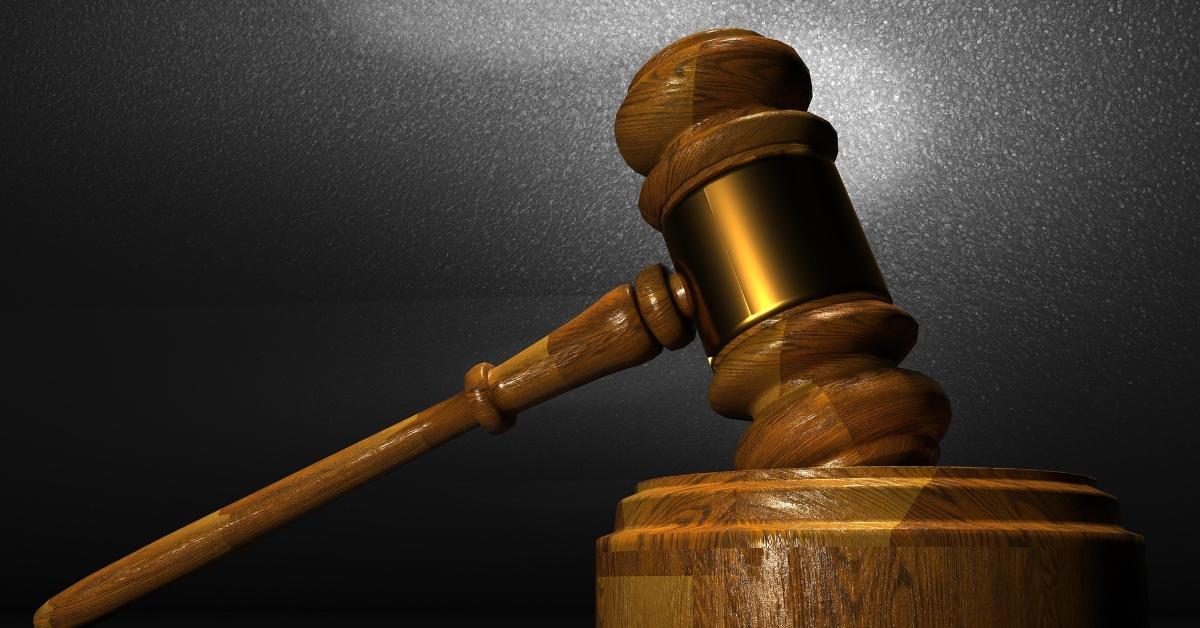 Zantac reportedly contains NDMA, a probable human carcinogen, or a substance that could potentially cause cancer. While the FDA says humans consume NDMA at low levels through foods and water, they aren't significant enough to pose a risk. However, the levels found in Zantac were concerning, which prompted the FDA to issue its request.
Through various testing, the FDA was able to confirm that the NDMA levels present in ranitidine increase when the product is stored "under normal conditions." And when the product is stored at higher temperatures, the NDMA is known to "increase significantly."
Article continues below advertisement
When higher levels of NDMA are consumed (or any other type of probable carcinogen), it puts a person at greater risk of developing cancer. This appears to be the case with Boynton Beach, Fla. resident Jill Goldstein.
In 2019, The Palm Beach Post reported that Goldstein had been diagnosed with breast cancer after having taken Zantac regularly to combat indigestion. After Goldstein did some research, she learned that her "two-decade-long use" of the drug "may have made her cancer inevitable." While Goldstein filed her lawsuit in November 2019, thousands of others have also come forward with claims of their own.
Article continues below advertisement
Zantac lawsuits have companies concerned as they watch their market values drop.
On August 11, 2022, Yahoo reported that companies like Sanofi, GSK, and Haleon Plc recently suffered a $40 billion loss (combined) in market value as the concern stemming from ranitidine lawsuits grows. Sanofi has recently been accused of "failing to preserve evidence," which has only made investors wary of spilling more money into the company.
Despite the controversy, Sanofi relaunched Zantac in 2021 as Zantac 360.
The year following the FDA's request to remove Zantac and other ranitidine products from store shelves, Sanofi launched Zantac 360. The product is sold OTC and replaces ranitidine with famotidine. Zantac 360 is also designed to treat heartburn and indigestion.