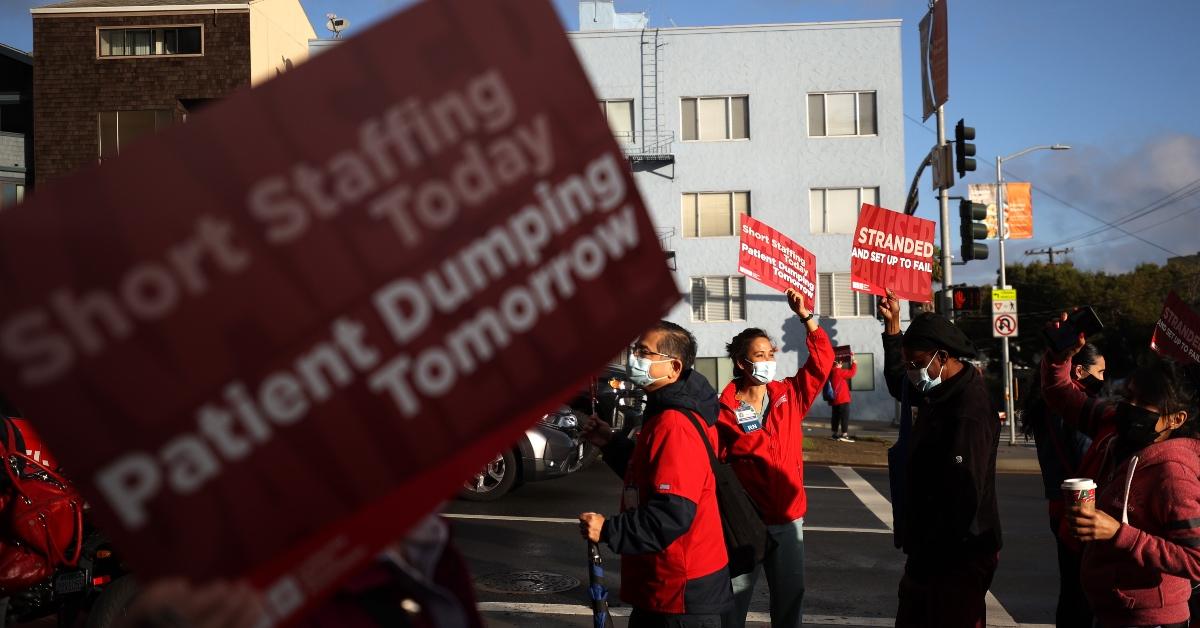 Kaiser Permanente Staff Strike Over Lack of Mental Health Care Access
Article continues below advertisement
Although Kaiser was able to reach agreements with several unions, Local 39 has yet to accept any offer Kaiser has presented. Fast forward to August 15, 2022, and Kaiser is once again the subject of another employee strike. Here's why thousands of Kaiser employees are striking again and a look at their list of demands.
Over 2,000 Kaiser Permanente mental health clinicians in California began an opened-ended strike — here's why.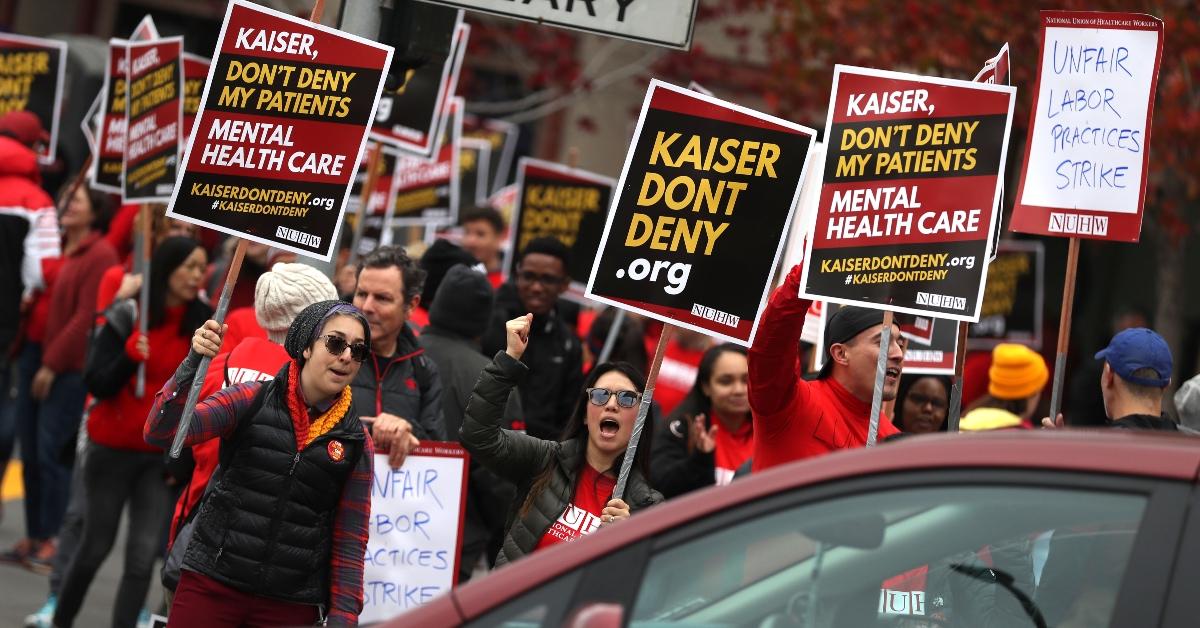 Although Kaiser Permanente currently serves as one of the "largest healthcare providers in California," as noted by the National Union of Healthcare Workers (NUHW), it seems to be lacking in terms of making mental health care accessible to its members.
Article continues below advertisement
The NUHW, which is also the organization behind the latest Kaiser strike, says that in Northern California, Kaiser "staffs approximately one full-time equivalent mental health clinician for every 2,600 members." The organization claims that this has resulted in patients having to wait several months to begin treatment and anywhere from "four and eight weeks" in between appointments.
After reviewing some of Kaiser's internal documents, the NUHW learned that some patients in San Francisco who received an initial assessment "weren't scheduled for a follow-up appointment for a month." That time frame was extended to more than two months for patients in Sacramento, and longer than three months in Northern California, according to the NUHW.
Article continues below advertisement
Kaiser employees demand the non-profit HMO expand its mental health services.
Kaiser employees participating in the open-ended strike held outside of Kaiser facilities in the Bay Area, and around the Sacramento and Fresno areas, are demanding that the provider expand its access to mental health services. Sal Rosselli, who is the president of the NUHW, said "patients are getting ripped off while Kaiser's coffers are bulging."
In 2021, Kaiser reported a net income of $8.1 billion and the NUHW says it has "$54 billion in reserves." Given the data, the organization along with the thousands of employees are pushing for Kaiser to put some of its profits toward additional staff which would help "reduce the burnout of current employees" and allow patients to access the care they need.
Article continues below advertisement
Mental health is a growing concern in the U.S. as is the demand for care.
The COVID-19 pandemic isn't only responsible for disrupting our economy and causing millions of deaths, but it has led to more individuals developing mental health problems. Between August 2020 and February 2021, individuals experiencing symptoms closely related to anxiety and depression increased from 36.4 percent to 41.5 percent, according to the CDC.
While COVID is largely to blame for the increased number of mental health cases, inflation and a struggling economy aren't helping. Because more people are in need of mental health care and Kaiser is reportedly failing to provide it, employees, which include psychologists, therapists, social workers, and chemical dependency counselors, are turning to strikes as a way to address (and hopefully solve) the issue.