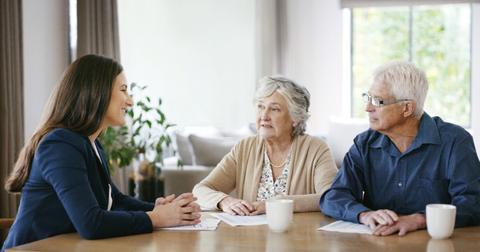 Aetna, BCBS, and Cigna Are Among the Top Health Insurance Companies
By Dan Clarendon

Updated
Consumers are always looking for information about the top health insurance companies. Experts have analyzed some of the top insurance providers' offerings and announced their picks for the best health insurance companies based on a variety of categories.
Best health insurance companies in the U.S.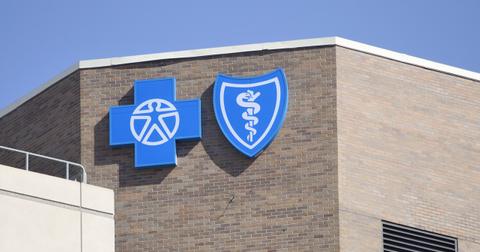 Blue Cross Blue Shield provides the best nationwide coverage, according to Investopedia. The company also received praise from Benzinga, which named it as the best provider for wide coverage. The Balance said that Blue Cross Blue Shield has the best large provider network. In fact, the latter site reported that BCBS organizations insure more than 100 million Americans.
Best health insurance for international coverage
Cigna provides the best global coverage, according to Investopedia. Cigna customers have access to doctors in more than 200 countries. Benzinga also said that Cigna is good for frequent travelers.
Best health insurance for low-cost plans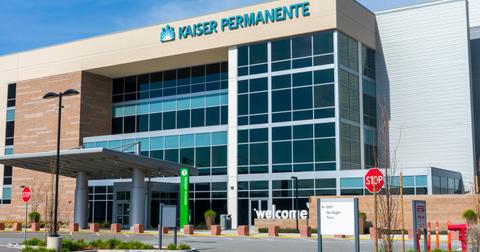 Kaiser Permanente is the best private health insurance provider for affordable plan options, according to Benzinga. The company provides savings to the consumer by serving as an insurance provider and a network.
Best health insurance for HMOs
Kaiser Foundation Health Plans is a nonprofit insurer that offers the best HMO plans, according to Investopedia. In fact, eight Kaiser Foundation HMOs scored highly, 4/5 or above, in the NCQA Health Insurance Plan Ratings 2019–2020.
Best health insurance for Medicare Advantage
Investopedia named Aetna as the provider best for Medicare Advantage, citing the provider's 43 Aetna Medicare Advantage plans with high NCQA ratings. Benzinga chose Humana in this category and highlighted its "exceptionally affordable" Medicare Advantage plans.
Best health insurance for telehealth
Cigna is the health insurance provider with the best telehealth options, according to The Balance. According to Cigna, customers "can easily connect with board-certified doctors, pediatricians, nurse practitioners, and licensed therapists or psychiatrists" from wherever they may be.
What impacts health insurance rates?
When selecting a health insurance company, you also have to take health insurance rates into account.
With the ACA, insurers can only adjust premiums based on five factors — age, geography, tobacco use, number of family members enrolled, and plan category. According to HealthCare.gov, insurers can't charge men and women different prices for the same plan, and they can't take individuals' current health or health history into account. HealthCare.gov said, "All health plans must cover treatment for pre-existing conditions from the day coverage starts."
What are the average health insurance rates?
In 2019, the average annual premium for single coverage was $7,188—an increase of 4 percent over the 2018 average, according to KFF. The average annual premium for family coverage was $20,576—an increase of 5 percent over the 2018 average, 22 percent over the 2014 average, and 54 percent over the 2009 average.
Covered workers enrolled in high-deductible health plans with a savings option (HDHP/SO) faced lower premium averages in 2019—$6,412 for single coverage and $18,980 for family coverage. Covered workers enrolled in a preferred provider organization (PPO) had higher premium averages—$7,675 for single coverage and $21,683 for family coverage.