Why You Keep Getting Medicare Scam Calls and How to Stop the Robocalls
If you receive a call from what appears to be Medicare and you're asked to provide your Medicare number, it's probably a Medicare scam call.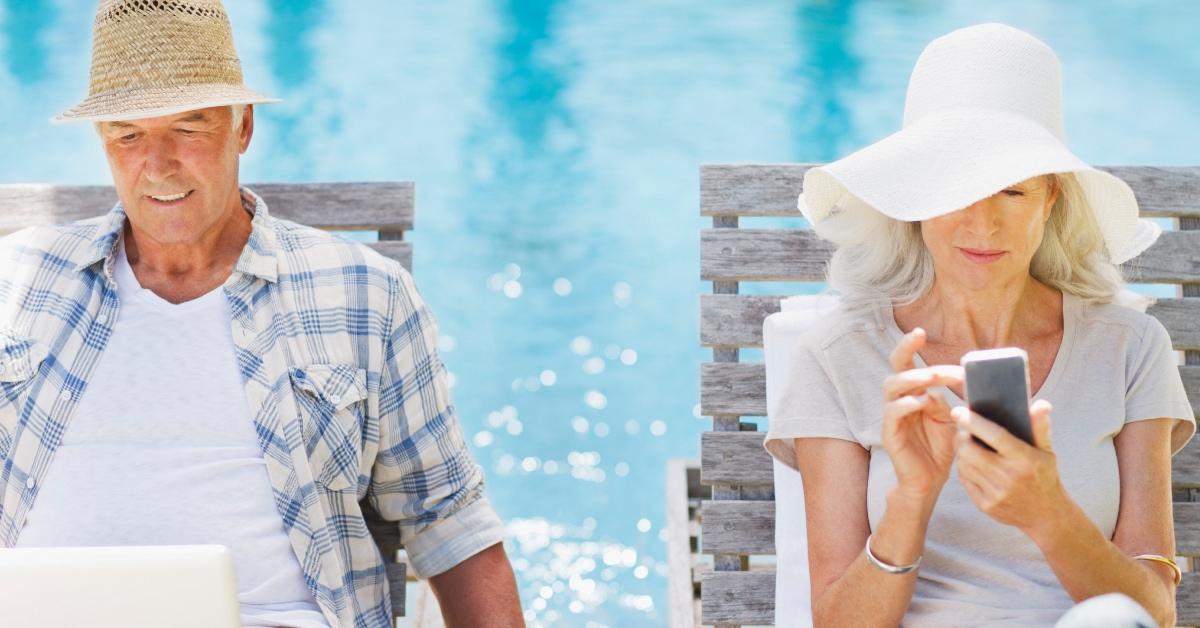 While scam calls are nothing new, they're getting more aggressive and sophisticated. Medicare scam calls are one of the biggest perpetrators. According to CNBC, "Americans lost $29.8 billion to phone scams alone over the past year," referring to a time between 2020 and 2021, and we suspect that figure has only increased thanks to Medicare scam callers.
Article continues below advertisement
Article continues below advertisement
The people who run these scams rely upon people's ignorance of how Medicare works to get their confidential data. So, to arm yourself against the scammers, we're providing you with the information you need to prevent yourself or a loved one from falling victim to Medicare robocalls.
Why you are getting Medicare scam calls and robocalls.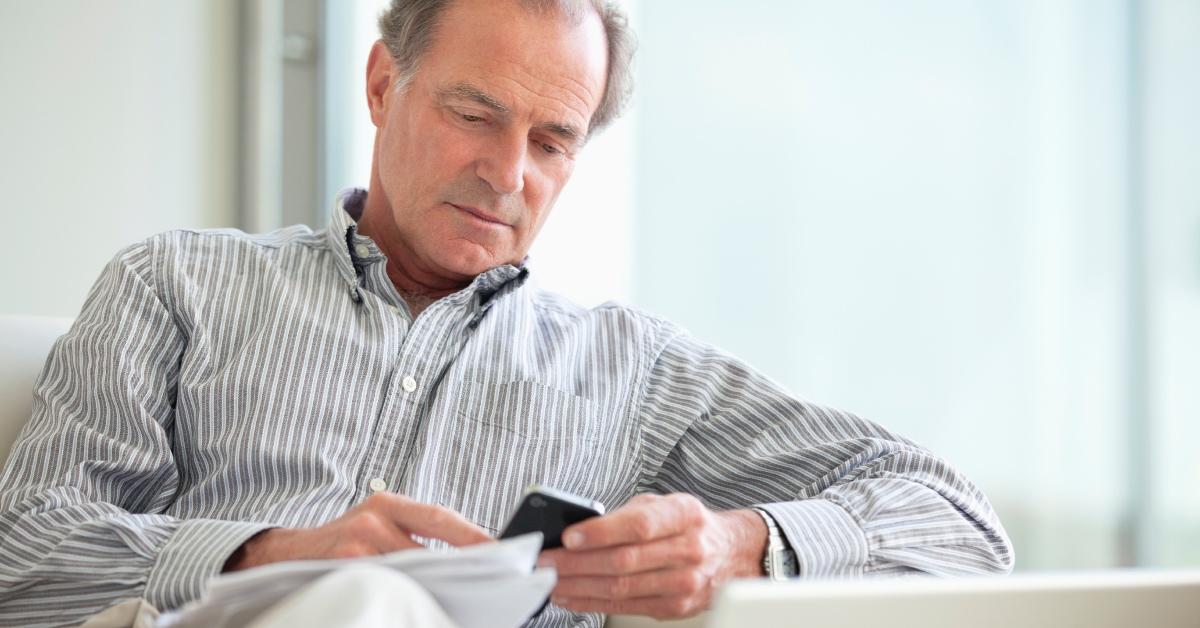 From Oct. 15 to Dec, 7, Medicare beneficiaries can renew their benefits and new insurance seekers can apply for coverage. During this time, recipients and interested parties tend to receive more than usual correspondence from the government, which might include brochures, notices from Social Security, a "Medicare & You" handbook, or even an Annual Notice of Changes (ANOC) depending on your enrollment status.
Article continues below advertisement
Because this is a busy time for potential and existing Medicare recipients, scammers tend to use it as an opportunity to contact you with the hopes of gaining access to sensitive information. But Medicare scam calls aren't only restricted to open enrollment.
Article continues below advertisement
Article continues below advertisement
Recently, WCPO spoke with a woman who says she was contacted by someone claiming to be with Medicare. After being informed that she would be receiving new cards thanks to the COVID-19 pandemic, she was then asked for her Medicare number, which immediately raised a red flag.
Here's how to spot scam calls.
Historically, it has been incredibly easy to siphon information from vulnerable people over the phone, especially the elderly, due to the fact that people have grown accustomed to verifying their identity with their social security number. But, with phone and text scams on the rise, it's important to assess the information you're being provided with before you act.
Article continues below advertisement
AARP and AgingCare shared a few warning signs that might prevent you from becoming a victim to a Medicare scam call. Beware if:
The caller attempts to verify your identity to receive an updated Medicare card
You're offered free medical supplies with a request for your SSN or Medicare number
You're told you're entitled to a refund
A prerecorded message asks you to press "1" to be removed from a call list
Article continues below advertisement
You're offered goods and services for free
You receive a message saying you owe taxes
The caller demands money for unpaid bills with legal consequences if not paid
You're presented with an offer for sweepstakes that ask you to call to claim the prize
Article continues below advertisement
It's not uncommon for scammers to gather very basic information about you such as your full name, address, and even date of birth. But when it comes to Medicare, remember that the agency will never call you unless you have called the 1-800-MEDICARE number and specifically requested a return call. Medicare also won't make unsolicited calls to offer products or services.
Article continues below advertisement
Article continues below advertisement
Also, Medicare cards do not expire; rather, they're automatically renewed. If you have questions about renewal, need to replace a lost card, or want to report a Medicare scam number, you are encouraged to call 1-800-MEDICARE (1-800-633-4227) or visit the Social Security Administration website for information.
You can stop Medicare robocalls — here's how.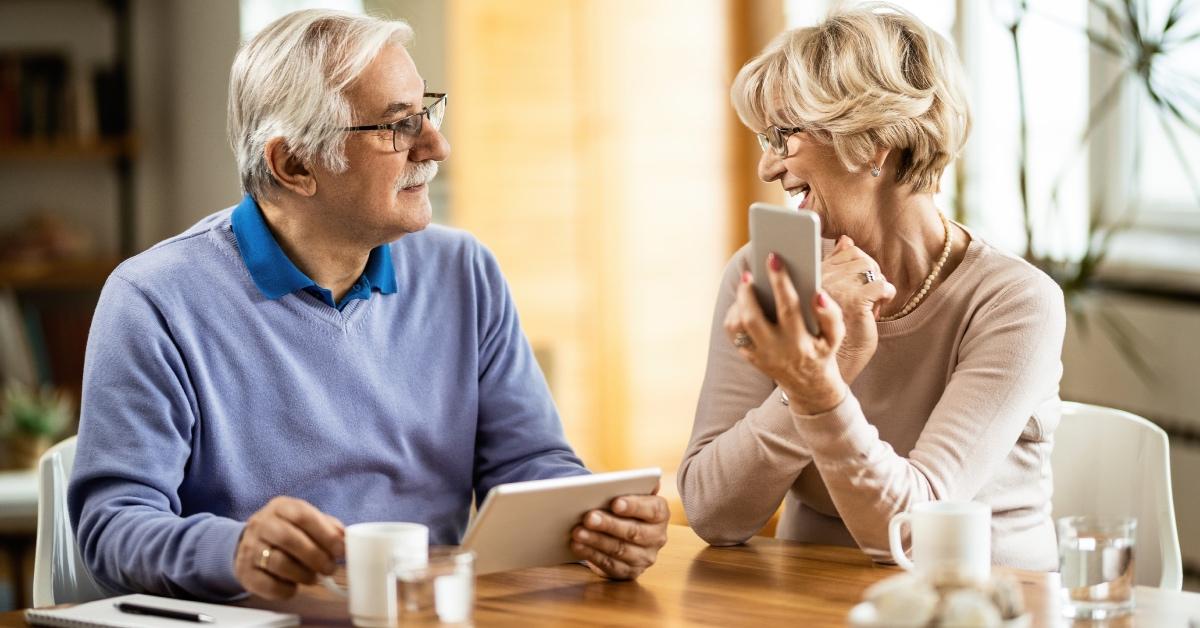 Scammers know to target the elderly and vulnerable, therefore, never answer a number you don't recognize. Smartphones can even alert you with a "Scam Likely" caller ID to help people stay protected. You can also set your phone to block a number so you no longer receive calls from it.
Article continues below advertisement
Never provide your personal information or give money to an entity you don't recognize over the phone. If you ever find yourself in conversation with a suspicious "company," don't be afraid to ask for a direct call back number, which is a request that usually causes scammers to hang up.