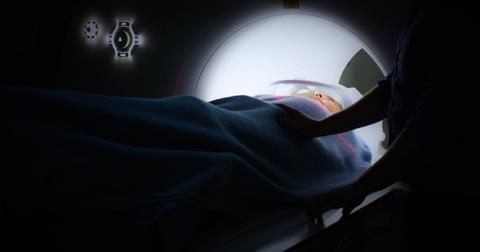 Hologic Stock Falls Over 9% on 2Q18 Results, Lower 2018 Guidance
By Sarah Collins

Updated
Hologic released its 2Q18 results
Yesterday, after the market closed, Hologic (HOLX) released its 2Q18 earnings results for the quarter that ended on March 31. The company's reported revenues exceeded analysts' estimates, but the adjusted EPS (earnings per share) for the quarter barely met Wall Street estimates. Also, the company decreased its fiscal 2018 guidance. HOLX stock declined more than 9% in after-hours trading following the news.
Article continues below advertisement
For fiscal 2Q18, the company posted revenues of $789.3 million, representing YoY (year-over-year) revenue growth of ~10.3%. The reported revenue exceeded analysts' estimates of $785.9 million. On a constant-currency basis, Hologic's sales were up ~8.3%. Hologic's adjusted diluted EPS (earnings per share) in fiscal 2Q18 were reported at $0.53, up ~6% on a YoY basis.
In fiscal 2Q18, adjusting for the acquired medical aesthetics and divested blood screening businesses, Hologic's sales increased 4.8%, on a YoY basis. On a constant-currency basis, adjusted sales registered a YoY rise of 2.6%.
Hologic is a leading women's health technology player that offers solutions for early detection and treatment of women's health conditions. Its business comprises five divisions that offer products and solutions for breast, skeletal, aesthetics, surgical, and diagnostic concerns. These segments reported sales of $300 million, $24.6 million, $85.5 million, $99.4 million and $279.7 million, respectively.
Article continues below advertisement
Major factors behind the decline in Hologic's GAAP results
The company's GAAP (generally accepted accounting principles) EPS were reported at -$2.46, compared to $1.84 per share reported in 2Q17. The decline was mainly due to the company's Cynosure business-related charges of $685.7 million and $46.0 million toward goodwill-related impairment and in-process R&D (research and development). Also, the stronger comparables relating to gains from the divestiture of its blood-screening business in 2Q17 negatively affected the YoY GAAP EPS growth.
However, Steve MacMillan, chairman, president, and CEO, said, "And while we are disappointed with the Cynosure write-down, we remain confident that the many changes we have made in that business are leading to a much stronger future."
Hologic's updated 2018 guidance
During the company's 2Q18 earnings release on May 2, Hologic decreased its fiscal 2018 sales guidance due to lower-than-previously expected sales estimates for the company's Cynosure business as the acquisition of Cynosure delivered lower-than-expected synergies. However, the company maintained its non-GAAP EPS estimate for fiscal 2018.
Now, Hologic expects to register fiscal 2018 sales in the range of $3.18 billion to $3.21 billion, compared to the previous guidance range of $3.20 billion to $3.28 billion. The decreased guidance range represents YoY sales growth of 4% to 4.9% for fiscal 2018. The adjusted EPS for fiscal 2018 are expected in the range of $2.22 to $2.27.
Be sure to check out all the data we've added to our quote pages. Now you can get a valuation snapshot, earnings and revenue estimates, and historical data, as well as dividend information. Take a look!