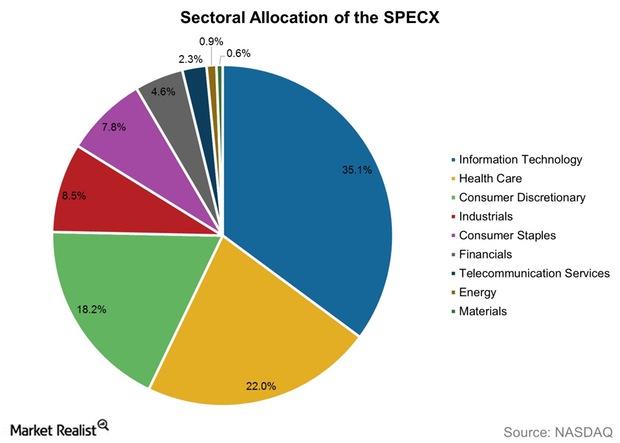 Overview of the Alger Spectra Fund
By David Ashworth

Mar. 24 2016, Published 11:19 p.m. ET
Alger Spectra Fund overview
The Alger Spectra Fund invests in growth companies. Fund literature states, "Fred Alger Management, Inc. believes companies undergoing Positive Dynamic Change offer the best investment opportunities. Positive Dynamic Change refers to companies realizing High Unit Volume Growth or companies undergoing Positive Lifecycle Change."
The fund is managed by Patrick Kelly, who has been managing the fund since September 2004, and Ankur Crawford, who has been with the fund since June 2015.
Article continues below advertisement
The fund short sells securities up to 10% of the portfolio value. Short-selling means selling a security that the fund does not own. By taking a short-sell position, the fund is expecting the price of that stock to decline. If it does, the fund makes a profit—otherwise, it incurs a loss. This is a risky strategy and conservative investors may not be comfortable with it.
Portfolio composition
According to information provided by the fund house, information technology was the largest sectoral holding of the fund, forming 35.1% of the portfolio as of February 2016. Healthcare and consumer discretionary, in that order, were second and third and formed a combined 40% of the portfolio. Industrials and consumer staples rounded off the top five invested sectors. The fund is not invested in the utilities sector.
Delphi Automotive (DLPH), Salesforce.com (CRM), McDonald's (MCD), Jarden (JAH), and Pepsico (PEP) were among the fund's 122 holdings as of the end of December 2015. As of February 2016, the fund was managing assets worth $5.2 billion.
Fee and minimums
The Alger Spectra Fund – Class A (SPECX) was founded in July 1969 and has an expense ratio of 1.34%. SPECX requires a minimum of $1,000 to invest in this fund via Class A shares, and the minimum subsequent investment is $50. The fund can charge a maximum sales charge of 5.25% of the offering price on the purchase of Class A shares.
In the next article, we'll look at some of the key metrics of the fund's performance in the one-year period ended March 18, 2016.