Elsewhere, the 10-nation Association of Southeast Asian Nations, better known as ASEAN, has developed into something resembling a single market of some 625 million consumers. This has helped the region to emerge quietly from China's giant shadow.
There has been a shift away from raw materials extraction towards economic activities further up the value chain. Where China talks of rebalancing, ASEAN has found a happy medium of exporting and recycling wealth at home in the form of growing consumer demand.
Incomes have grown from a low base and there is a huge pent-up demand for housing, consumer durables, transport and banking services. Populations, as is common throughout the emerging markets, are young.
Domestic consumption accounts for around 70% of economic growth in the Philippines, and has done so for some time, according to Jaime de Ayala. Remittances from overseas Filipinos have been a strong driver of middle income consumer markets such as telecoms, real estate and other services.
Article continues below advertisement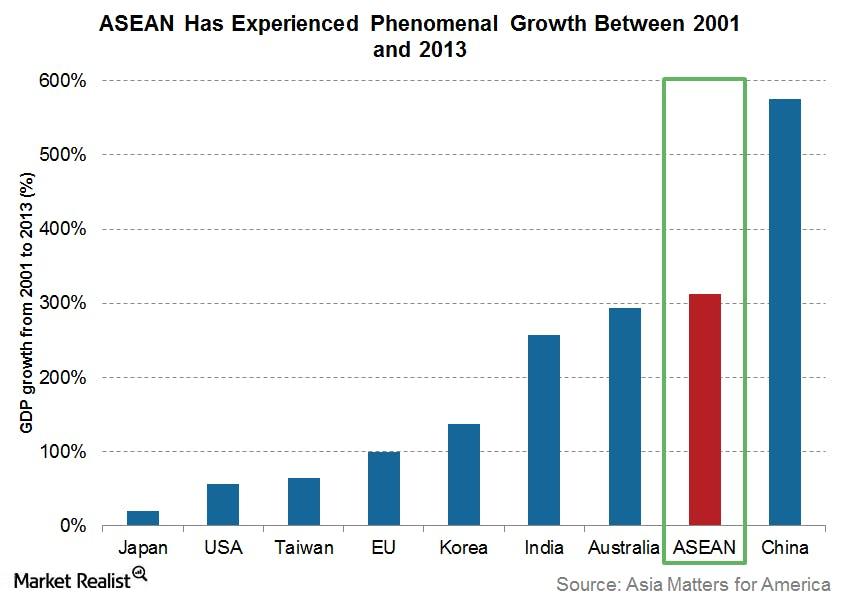 Market Realist – The growth of the ASEAN member nations has been extraordinary, to say the least. The GDP for the region expanded at a whopping 313% between 2001 and 2013, second only to China among emerging markets (FEO) in Asia (FAX). According to data from ASEAN, the region has a combined GDP of more than $2.4 trillion. You can see the breakdown of each country's contribution below.
Article continues below advertisement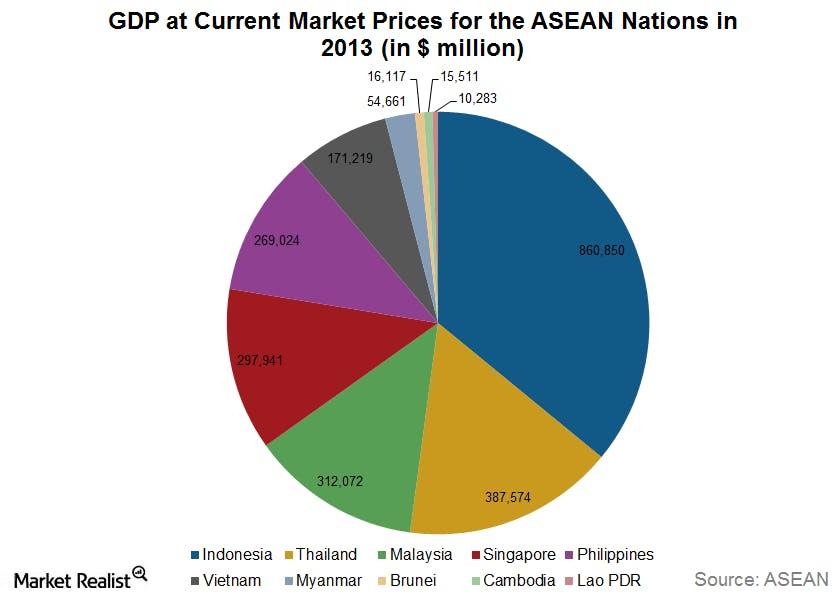 As Malaysia's international trade and industry minister, Mustapa Mohamed, stated at the World Economic Forum in Jakarta, ASEAN is predicted to grow by 5% yearly over the next ten years. In contrast, the European Union is forecast to grow 2%, suggesting that the growth of ASEAN nations should outperform the European Union in the next decade.
Article continues below advertisement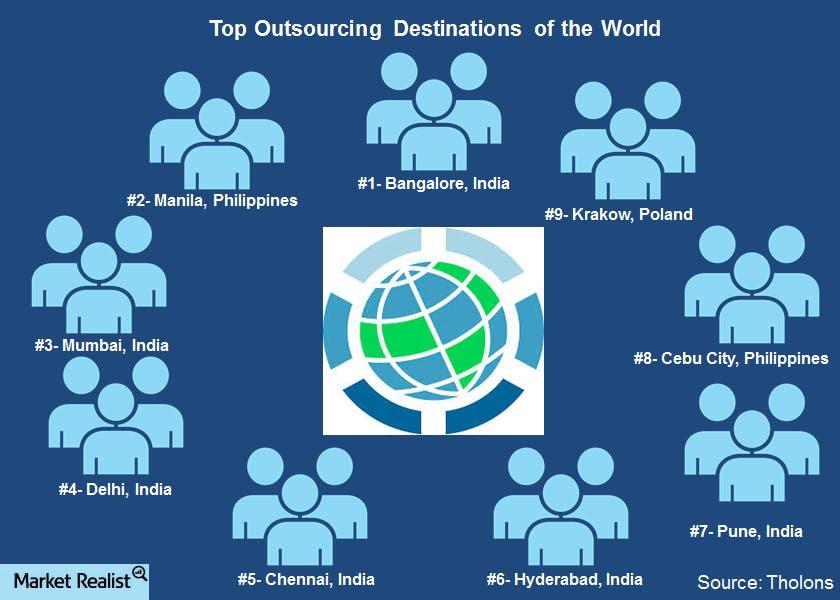 According to data from ASEAN Matters for America, $5.3 trillion of world trade passes through ASEAN every year. According to data from Asia Matters for America, ASEAN is the third-largest Asian trading partner for the United States and the largest destination for US investment in Asia. These qualities are helping the nations thrive, driving the retail and consumer spending sectors.
According to data from a report published by Tholons, Manila, the Philippines, is now the world's second most popular outsourcing hub. Global giants like HSBC , Citibank , Aetna , and Shell have outsourced their back office and technology operations to the Philippines. Foreign investment in the Philippines has surged over the past few years. Wage inflation in the Philippines stands at a meager 2.5%, making it an attractive outsourcing destination.
Article continues below advertisement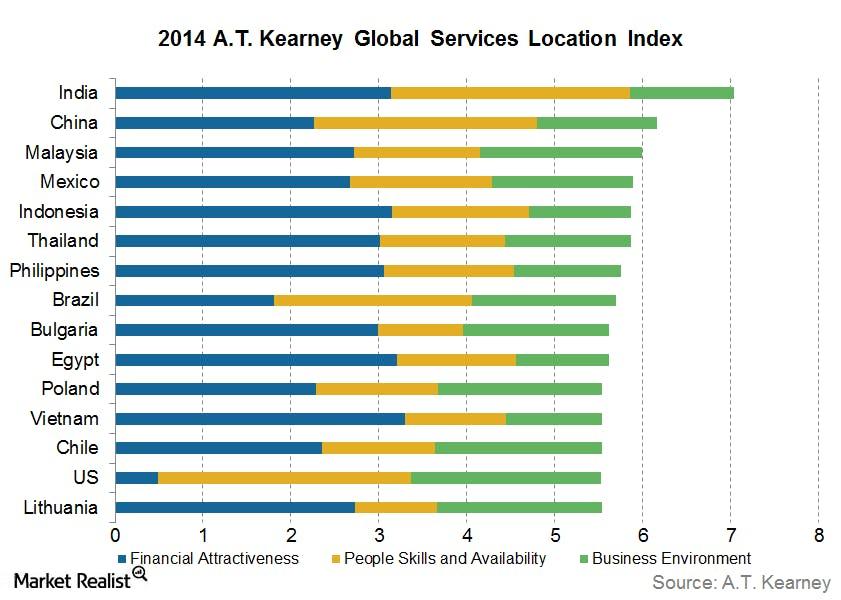 Other ASEAN nations—like Malaysia, Thailand, Indonesia, and Vietnam—also feature among A.T. Kearney's top 15 most attractive global service locations of the world. You can see this in the graph above.
Read on to the next part of this series to see the challenges facing retail growth in Asia.