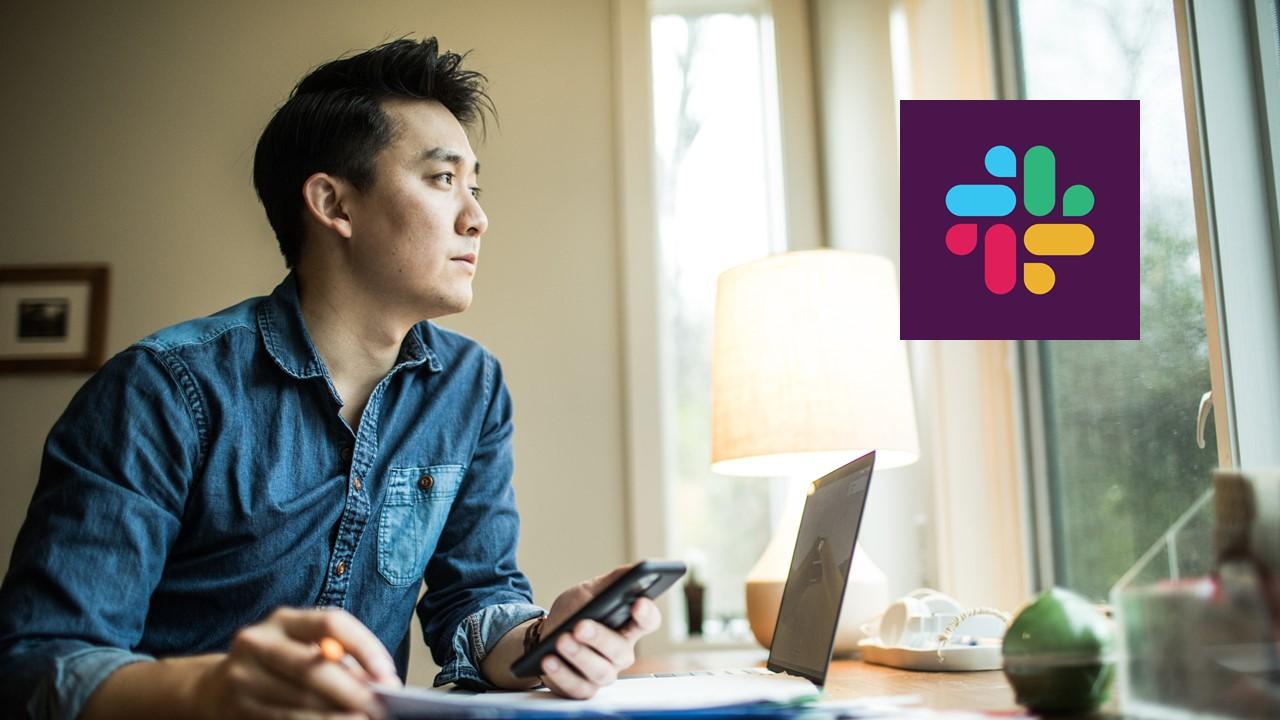 Slack Keeps Riding the COVID-19 Work-From-Home Wave
By Rachel Curry

Dec. 2 2020, Published 1:21 p.m. ET
On Dec. 1, Salesforce announced its acquisition of Slack. The deal went through for $27.7 billion. Salesforce plans to use the workplace communication software in its own offering, Salesforce Customer 360.
Article continues below advertisement
With the increase in remote work during the COVID-19 pandemic, work-from-home optimizers like Slack have taken off. With the new normal only becoming more status quo every day, work-from-home optimizers may be here to stay.
Article continues below advertisement
Why do companies use Slack?
Slack is an instant messaging app for workplaces. It has a ton of features. You can message people directly, chat in different channels within the workplace, and communicate in totally separate workplaces.
Slack says that the app minimizes email clutter by 32 percent and cuts down on meetings by 27 percent. One study shows that poorly organized meetings actually cost businesses money.
Article continues below advertisement
Slack has a freemium pricing model, which means that the basic option is free and upgraded packages cost a fee.
Whether or not the recent acquisition will change Slack's user interface is still in the air. It's possible that the company will use the capital to roll out new features.
Article continues below advertisement
Slack and Salesforce share competitors
One of Salesforce's most prominent competitors in the cloud-based services and products market is Microsoft. Microsoft happens to have its own workplace communication tool called Microsoft Teams.
Article continues below advertisement
Other prominent competitors include Monday.com and Asana, both of which are more project management tools than workplace communication. Asana went public on Sept. 30 — the same day as Palantir's IPO.
Is Slack overvalued?
Ever since Zoom climbed the ranks in March, virtual communication competitors have had to work twice as hard to earn their place. By the end of the first quarter, "ZM" had seen a 119.56 percent boost on the Nasdaq Exchange. Year-to-date, Zoom has grown more than 500 percent.
Article continues below advertisement
While Slack has had a fairly successful year, its numbers aren't anywhere near Zoom. The company's most recent valuation of $27.7 billion is in line with other companies in the market, so it probably isn't overvalued. Salesforce will have to see whether the purchase is worth it in the long run. If Salesforce really does want to become the one-stop-shop to beat, it probably needs Slack on its side.
In March 2020, Slack rolled out a major redesign, which included a bunch of navigational and user experience upgrades. At the time, the company said that its average paid user stays on the platform for at least nine hours each business day. The total includes about 1.5 hours of active daily use per user and a total of five billion actions per week across the board.
Article continues below advertisement
What will happen to Slack stock?
Slack Technologies went public with the ticker symbol "WORK" through a direct listing on the NYSE on April 26, 2019.
In contrast, Salesforce has been on the public market since 2004.
Now that the deal is official, shareholders will receive $26.79 plus 0.0776 Salesforce common stock shares for every Slack share they hold, which equates to a total of $45.86 per share. Year-to-date, Slack stock has seen an 86.642 percent increase in its share value. Salesforce stock has grown 33.26 percent during the same period.