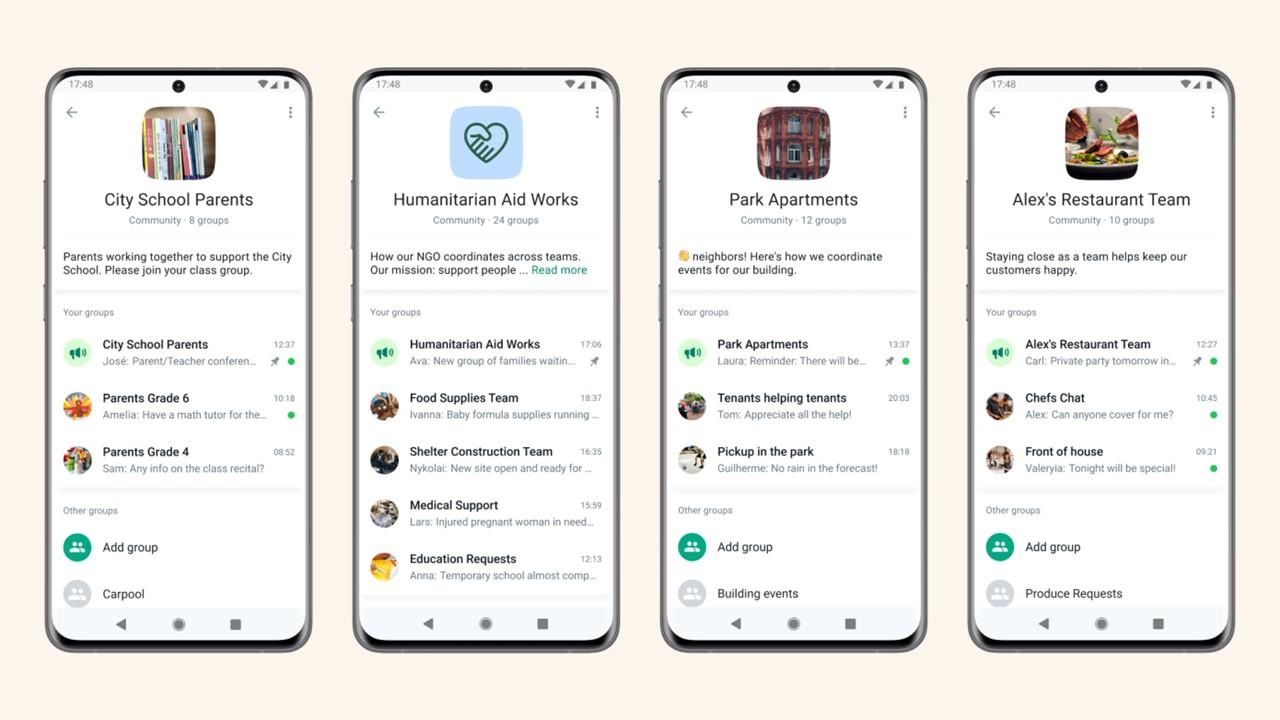 WhatsApp Communities Finally Launched — Here's How to Use the New Feature
Finally, WhatsApp has launched its long-awaited Communities feature. The platform announced it was working on WhatsApp Communities earlier this year, and a live version is now available for WhatsApp users to take advantage of.
Article continues below advertisement
What capacities does the WhatsApp Communities feature have and how do you use it? Let's dive into all of that and more so you can make the most of this tool and connect with your community.
WhatsApp Communities is now available.
WhatsApp has announced it has rolled out the Communities feature across the globe in one fell swoop. "We've been hard at work building Communities, a major update to how people will be able to connect on WhatsApp in the groups that matter to them," the platform wrote in a blog post.
The goal of the feature is to provide a space for communities to gather, including neighborhoods, school parents, coworkers, and more.
Article continues below advertisement
Accessing WhatsApp Communities is easy.
Users can get started by entering the WhatsApp app and tapping on the new communities tab ("at the top of your chats on Android and at the bottom on iOS," WhatsApp directs). You can add existing groups or start a brand-new group in the feature.
How does WhatsApp Communities work?
WhatsApp says you can "connect multiple groups together under one umbrella to organize group conversations on WhatsApp." This added layer makes chatting with various groups even easier.
Article continues below advertisement
WhatsApp doesn't want users to get confused about what group they're in, nor do they want them to get frustrated hopping back and forth between groups. That's why the platform says, "Once you're in a community, you can easily switch between available groups to get the information you need, when you need it, and admins can send important updates to everyone in the Community."
Article continues below advertisement
WhatsApp also announced three brand-new features even beta testers may not know about:
In-chat polls (the perfect way to set up a meeting time or choose your next team-building adventure)

32-person video calling (watch out, Zoom)

Groups with up to 1,024 users (this could easily be a monetization tool for creators)
"Just like emoji reactions, larger file sharing, and admin delete, these features can be used in any group but will be particularly helpful for Communities," WhatsApp adds.
Article continues below advertisement
Will WhatsApp Communities thrive?
In a way, WhatsApp Communities are like a mesh of Discord and Facebook. It isn't clear whether the new feature will catch on, but WhatsApp has always been a popular option, especially for people who travel or communicate with people outside of the country where they live. In an increasingly globalized world, the fleshed-out group chat feature will likely catch on, but it could take time.
Of course, WhatsApp does have a leg up thanks to its end-to-end encryption (as the data privacy movement gains steam, this is a priority for many).
WhatsApp closed out its announcement of the release with, "There's a lot more we plan to build and we'll keep adding features over the coming months. For now, we're excited to get this into more people's hands and hear your feedback too."