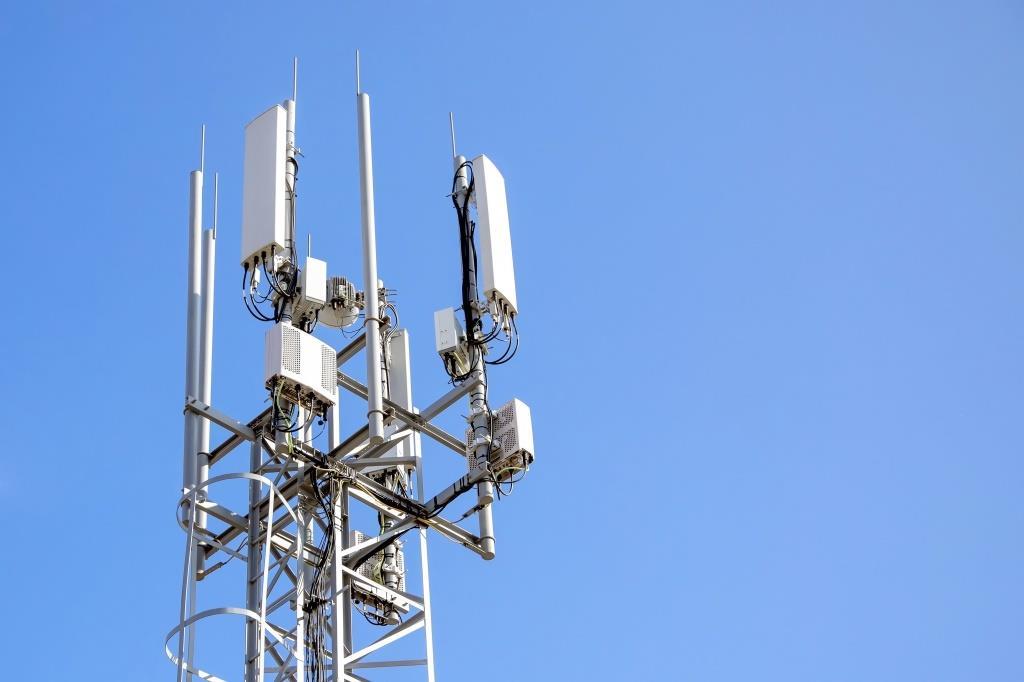 Jim Cramer Says AT&T Stock Is Worth Buying
By Ambrish Shah

Jan. 7 2020, Updated 5:24 p.m. ET
AT&T (T) stock was on the upswing today and was up 0.19% at 1:10 PM ET. However, yesterday, the telecom stock rose around 0.1% and closed at $39.10. AT&T stock is trading 1.5% below its 52-week high of $39.70 in November 2019 and about 35.2% above its 52-week low of $28.92. AT&T's market cap was $285.6 billion yesterday.
CNBC's Mad Money host Jim Cramer has shared his views on AT&T stock repeatedly. During the program's lightning round yesterday, Cramer said, "I am a believer in AT&T. I am a believer in the story that Elliot Partners tells. I think it is a good situation to own."
Article continues below advertisement
Elliott Management's stake in AT&T
Paul Singer's Elliott Management announced a $3.2 billion stake in AT&T in September 2019 and criticized its strategy. The hedge fund wrote a letter to AT&T's board of directors suggesting that AT&T stock could be worth $60+ per share by 2021.
The well-known activist investor proposed a four-step restructuring plan in the letter to boost AT&T's stock performance. Elliott's "Activating AT&T Plan" consists of four pillars:
A strategic review with potential divestitures like DIRECTV and Mexican wireless operations.
Operational improvements with an EBITDA margin expansion of 300 basis points by 2022 achieved through net cost savings of $5 billion.
No more material M&A to focus on dividend growth and share repurchases.
Enhanced leadership and adopting corporate governance best practices.
In recent months, AT&T has been monetizing its non-core assets. The telecom company plans to monetize $5 billion–$10 billion in non-core assets this year. Last year, AT&T divested about $14 billion in non-core assets.
AT&T's management also adopted no major acquisition recommendation in its three-year capital allocation plan announced on October 28. The plan includes growth in dividends, repurchases of shares, sale of non-core assets, and debt reduction.
According to a MarketWatch report, Elliott Management partner Jesse Cohn noted, "We commend AT&T for the positive steps announced today, which will create substantial and enduring shareholder value at one of America's greatest companies."
Article continues below advertisement
Financial performance
AT&T reported revenue of $44.6 billion in the third quarter of 2019, a 2.5% fall compared to the third quarter of 2018. The telecom company added 101,000 postpaid phone net customers. However, it lost 1.16 million pay-TV subscribers due to competition from online video streaming services. In Q3 2019, AT&T reported adjusted EPS of $0.94 compared to $0.90 in Q3 2018.
Wall Street analysts estimate that in Q4 2019, AT&T could generate adjusted EPS of $0.88 on revenue of $47.0 billion. Analysts expect AT&T's revenue to rise 6.3% YoY (year-over-year) to $181.4 billion in 2019 and 0.4% YoY to $182.1 billion in 2020. Plus, analysts expect its adjusted EPS to rise 0.6% YoY to $3.54 in 2019 and 1.7% YoY to $3.60 in 2020.
Analysts' views of AT&T stock
Of the 30 analysts tracking AT&T stock, 13 suggest a "buy," 15 suggest a "hold," and two suggest a "sell." Their views were similar last month, although just 14 recommended a "hold." Analysts' average target price of $39.02 for AT&T stock implies a 0.2% downside based on yesterday's closing price of $39.10.
Article continues below advertisement
5G
As of January 3, AT&T offers 5G+ service in certain parts of 35 markets for business customers. The company had initially targeted to cover certain parts of 29 markets with 5G+ service. The service uses a high-band mmWave spectrum and offers high speed and capacity.
Meanwhile, AT&T offers 5G service in certain parts of 19 markets for both consumers and business customers. The service uses a low-band 850 MHz spectrum and offers broader coverage. AT&T's management expects to offer 5G service to nationwide consumers in the first six months of this year.
According to a PCMag report on January 3, "High-band, millimeter-wave 5G is fast, but it has only about an 800-foot radius from panels; low-band 5G covers whole metro areas, but it's at best only slightly faster than 4G."
Meanwhile, T-Mobile (TMUS) launched its low-band 5G service nationwide using 600 MHz spectrum, covering 200 million people across the US. To learn more, read T-Mobile Lights Up Its Nationwide 600 MHz 5G Network.
AT&T is focusing on network virtualization technologies to enhance its network performance. According to FierceTelecom, Scott Mair, the president of AT&T technology and operations, noted in a blog post, "We aim to control 75% of our core network functions with software by the end of 2020, and by reaching 65% at the end of 2019, we're nearly there."
Mair added, "Today, 100% of the data traffic that runs through the infrastructure connecting the elements of our core network together is backed by SDN."
Article continues below advertisement
Stock performance
AT&T stock has risen 28.9% in the last 12 months. Meanwhile, the Dow Jones and the S&P 500 have risen 22.3% and 27.3%, respectively. Whereas T-Mobile stock has risen 16.5% in the last 12 months, Sprint (S) has fallen about 15.8%.
Based on Monday's closing price, the telecom giant's stock was trading as follows:
1.0% above its 20-day moving average of $38.73.
1.6% above its 50-day moving average of $38.48.
3.9% above its 100-day moving average of $37.62.
AT&T has a 14-day relative strength index score of 59, which means that the stock is neither overbought nor oversold. The stock's 14-day MACD is 0.04, which indicates an upward trading pattern.
T-Mobile and Sprint merger