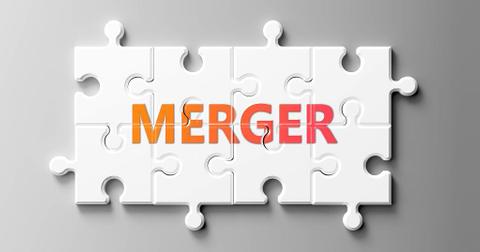 T-Mobile CEO Testifies in Sprint Merger Antitrust Trial
By Ambrish Shah

Updated
Last week, T-Mobile (TMUS) CEO John Legere testified that the FCC (Federal Communications Commission) had considered Dish Network's (DISH) history of trying to construct a wireless network when it approved the merger deal between T-Mobile and Sprint (S).
On Friday, US Judge Victor Marrero asked Legere why Sprint can't survive without the merger deal like T-Mobile. According to a Bloomberg report on December 13, "The financial situation that T-Mobile was in was dire, but nothing compared to the distress that Sprint is in at this point in time." The report added, "Sprint doesn't have the same financial backing or the shareholder support that T-Mobile had at the time…Sprint would be sold for parts without the merger."
Walter Piecyk, an analyst with LightShed Partners, said that Sprint could go bankrupt if the merger deal with T-Mobile doesn't go through.
T-Mobile and Sprint merger lawsuit
A group of US states is suing to stop the merger deal between T-Mobile and Sprint. The attorneys general of about 13 states and the District of Columbia, which are all Democrats, filed a court challenge in June. California and New York are leading the multistate lawsuit. The attorneys general argue that the combination would lead to higher prices for users. The trial is likely to end on December 20.
Earlier this year, the US Justice Department and the FCC already gave their blessing to the merger deal. Federal regulators approved the transaction after the two companies agreed to divest Sprint's prepaid business and certain spectrum to pay-TV operator Dish Network. Dish has committed to deploying a nationwide mobile network that will cover 70% of the US by June 2023. If not, it will have to pay a $2.2 billion fine. In the wireless industry, Dish will likely replace Sprint after the merger deal goes through.
According to a Reuters report on December 13, "The states have argued that Dish has a history of stockpiling FCC licenses for wireless spectrum, or airwaves that carry data, and has not yet demonstrated that it can build a wireless network."
Sprint's financial performance
Sprint is the only major wireless service provider in the US that's struggling to generate profits. The company posted a net loss of $274 million in the second quarter of fiscal 2019 (which ended on September 30) compared to its net income of $196 million in the previous year's quarter.
Sprint reported EPS of -$0.07 in the second quarter of fiscal 2019 compared to $0.05 in the second quarter of fiscal 2018. Analysts expected the company to post EPS of -$0.02 in the second quarter of fiscal 2019.
In the second quarter of fiscal 2019, Sprint reported total revenue of $7.8 billion—below analysts' consensus estimate of $8.2 billion. The company's fiscal 2019 second-quarter revenue fell 7.6% year-over-year from $8.4 billion in the second quarter of fiscal 2018.
In the second quarter of fiscal 2019, Sprint lost net 91,000 postpaid phone subscribers due to stiff competition in the wireless industry. The carrier also reported a postpaid phone churn rate of 1.91%, which is the highest in the wireless industry.
Stock performance
At 2:50 PM ET on December 16, Sprint stock was down 0.6% to $5.18. On December 13, the stock rose 0.39% and closed at $5.21. At this closing price, the company's market cap stood at $21.4 billion. The stock was trading 35.4% below its 52-week high of $8.06 and 1.0% above its 52-week low of $5.16.
Sprint closed 7.5%, 13.0%, and 18.3% below its 20-day, 50-day, and 100-day moving averages of $5.63, $5.99, and $6.38, respectively. The stock's 14-day RSI (relative strength index) score of 29 signified that it was oversold.
Sprint's upper, middle, and lower Bollinger Band levels are $6.12, $5.63, and $5.14, respectively. On December 13, it closed near its lower Bollinger Band level, which also signified that it was oversold.
Sprint stock offers a potential upside of about 23.4% for the next year. Analysts have given it a mean target price of $6.43. As of December 13, Sprint has fallen 10.5% year-to-date due to merger uncertainty.
In comparison, T-Mobile and AT&T (T) have returned 18.6% and 34.1%, respectively, year-to-date.
Read Is It Time to Go Long on T-Mobile Stock? and Why T-Mobile Sprint Merger Odds Are Down to 55% to learn more about the merger deal. Also, check out Should You Buy Sprint Stock after a Recent Pullback?