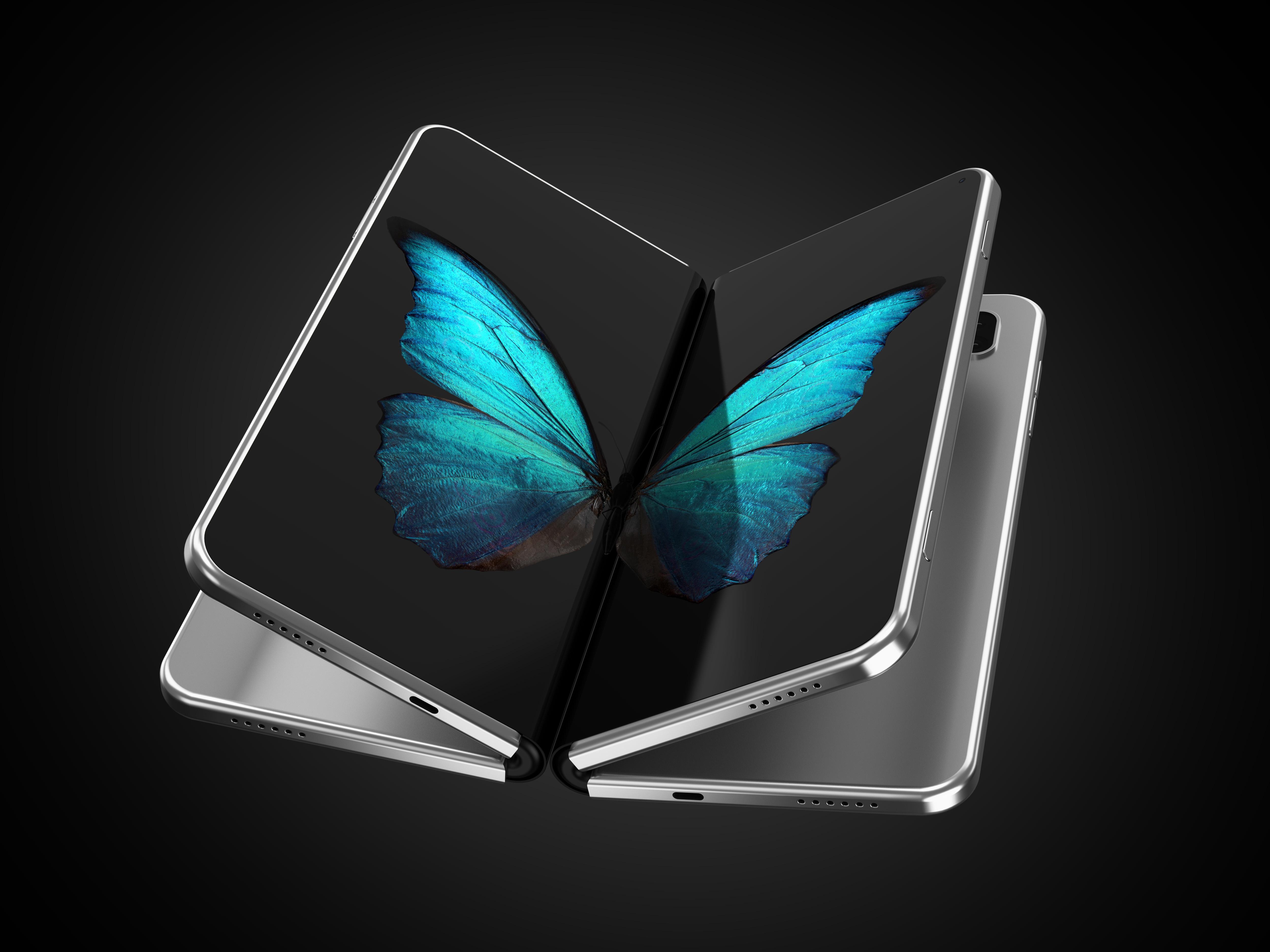 Samsung to Launch a Low-Cost Foldable Phone in 2020?
By Namrata Sen Chanda

Dec. 5 2019, Updated 10:12 a.m. ET
On December 2, the Korean Herald reported that Samsung (SSNLF) would likely launch an affordable foldable phone in 2020. As per the report, the company could launch a clamshell model that folds vertically. Also, the retail price of the new foldable phone will start at nearly $845. Samsung plans to launch an affordable foldable phone because it wants to create a mass market for it. The company could launch the clamshell model in February along with Galaxy S11 series in MWC in Barcelona, noted GSM Arena.
Meanwhile, in November, Samsung also launched its W20 5G foldable phone in China. The phone is a custom-made China Telecom version with an advanced Snapdragon 855+ chipset.
Article continues below advertisement
The low-cost foldable phone for an inclusive market
The current Samsung Galaxy Fold phone costs nearly $2,000, and only a specific segment of the market can afford it. The company is betting big-time on foldable technology and wants to expand its market. To make the foldable phones affordable, Samsung may go easy on the technical specs. However, the company hasn't revealed many details on that front. Business Standard reports that the affordable foldable phone will feature 256 GB of internal storage. Notably, the current premium Galaxy Fold devices come with 512 GB storage, double that of the clamshell phone.
Analyst Choi Bo-young of Kyobo Securities said, "Samsung's plan to expand the foldable product lineup depends on the market response to the clamshell model slated for launch in 2020, but it is clear the firm will increase the lineup."
Interestingly, the market seems to be excited about vertical fold phones. In a survey conducted by GSM Arena in the last week of November, 44% of respondents considered clamshell to be the best foldable phone model.
Samsung inks deal for large scale UT Glass supply
Bo-young added, "Samsung plans to sell a total of 6 million foldable devices next year and 20 million by 2021." Another October report indicated that the company is aiming for foldable phone sales of 5 million–6 million in 2020.
So far, Samsung has sold nearly 500,000 units of its Galaxy Fold smartphones, according to the Korean Herald. The company will therefore have to ramp up its production ten times to meet its 2020 sales target. Samsung is already making strides on this front. It's signed an exclusive deal of $10.3 billion with Dowoo Insis, reported Korea's Electronic Times in November. The agreement entails that Dowoo Insis will mass-produce ultra-thin glass for Samsung's foldable phones. Currently, Dowoo can produce 500,000 glass panels per month. The report also noted that Dowoo is expanding its capacity for large-scale manufacturing. Apart from its existing facility in South Korea, it's also considering another facility in Vietnam.
Article continues below advertisement
Escobar launches the cheapest foldable phone
With a price of nearly $2,600, Huawei's Mate X 5G is a high-end foldable phone. Then there's the Motorola Razr at $1,500 with a sleek design. However, the cheapest among the pack is the latest Escobar Fold 1 at $350. On Monday, Escobar launched the low-cost foldable phone with a unique AMOLED FHD screen, according to PR Newswire. Olof Gustafsson, CEO of Escobar told CNET, "This is a completely revolutionary device in the mobile world, what Mr. Escobar has done is to cut out all retailers and wholesalers, giving that financial benefit to the consumer."
Escobar aims to compete with the likes of Apple and Samsung by making technology available at a lower cost to consumers. The new phone also claims to have a better screen than Samsung's. Roberto Escobar, the founder of Escobar, told Digital Trends, "My phone cannot break, because I did not have to make a glass screen like Samsung. Our screen is made of a special type of plastic, and we still have the best resolution. Our special plastic is very difficult to break."
Samsung faced heat due to damage to the glass screen of its Galaxy Fold test units. It had to relaunch the phones after a gap of almost six months.
Samsung foldable: Pricing crucial to expanding the market
It's a no-brainer why Samsung wants to beef up its production and launch foldable phones across price points. The technology has enormous potential, and the company wants the lion's share in the market. Samsung has an early-mover advantage in foldable phones. The revolutionary foldable tech, coupled with 5G, is a sure formula for high prices. However, it's now dawned on the company that it won't be an advantage if it restricts its market.
However, with more contenders such as the Escobar Fold 1, it will be necessary for tech giants to tweak their pricing. But will that mean a massive dilution of tech specs? We'll have to wait for more details.