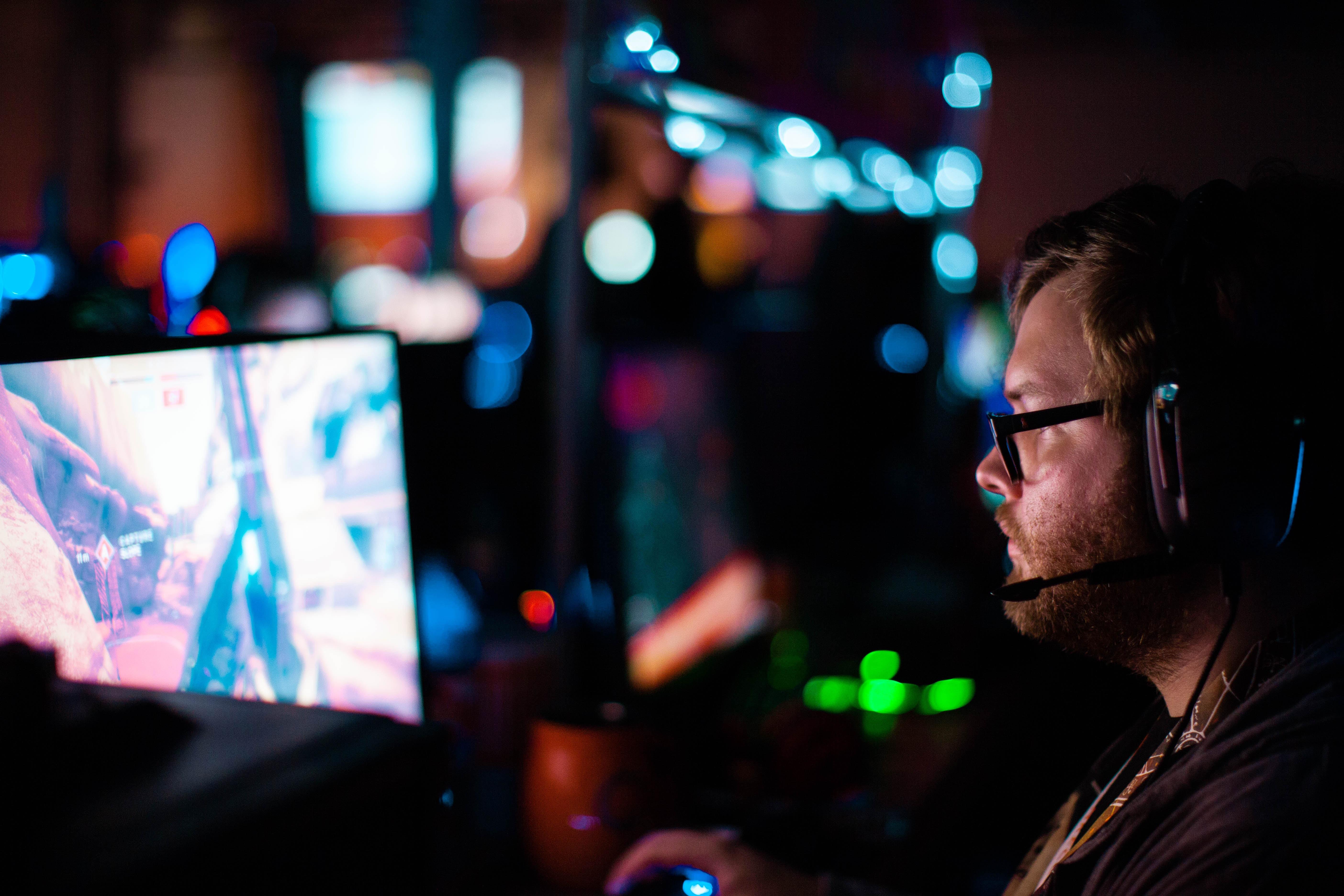 Esports Championships Could Drive these Three Stocks
By Shankar Iyer

Dec. 12 2019, Updated 11:49 a.m. ET
In the digital age, could virtual gameplay or esports engage more fanbase worldwide than some of the traditional sports? If not today, probably a couple of more years into the future. A publication by Forbes quoted the research by Green Man Gaming, a London-based e-commerce platform specializing in virtual games. The research projects that esports revenues in 2019 would exceed $1 billion.
According to Green Man Gaming, the esports viewer base count is over 440 million, which is higher than American football. The revenue in dollars, from digital sports, is higher than Major League soccer, and by 2022, it could be higher than the UEFA (Union of European Football Associations) Champions League or UCL and Formula 1, per the research.
Article continues below advertisement
Tech companies and esports
Esports is a domain that presents an excellent opportunity for tech businesses as well as investors. Additionally, over-the-top devices and live streaming are gaining followers like never before. It could be one of the reasons why the digital sports arena is turning into a mainstream spectator sport.
Live broadcasting esports games can add to the revenue growth for streaming portals. According to a PWC report quoted by EMarketer, Esports has multiples modes of generating revenues. These revenue segments include streaming advertising, media broadcasting rights contracts, consumer contribution, and corporate sponsorship, and, finally, ticket sales.
There are live streaming portals like Twitch, Youku, and DouYu, which rely heavily on ad revenues, subscription fees, and broadcasting rights. Twitch is a subsidiary of Amazon Inc (AMZN). In addition to esports, Twitch also broadcasts traditionally played sports, politics, and news.
Youku is a Chinese streaming portal owned by Alibaba Group (NYSE: BABA, HKEX: 9988). And Tencent Holdings (TCEHY) has a substantial stake in DouYu International Holdings Limited (DOYU). In April 2019, Tencent Holdings, the Chinese tech company, held a 40% stake in DouYu through its wholly-owned subsidiary Nectarine.
Article continues below advertisement
Esports: DouYu and Tencent
Both DouYu and Tencent Holdings have listings in the US and are actively traded. Tencent is listed in the Hong King exchange (HKEX: 0700) and has issued ADR's under the ticker TCEHY. DouYu launched an IPO in July 2019 under the ticker DOYU. In the five months since its launch, DOYU stock has dropped over -30%, and it closed at $7.12 on December 9.
Tencent issued an ADR back in November 2008 and since then grown 30x to date. Tencent was quoting $43.08 at the end of the trading hours on Tuesday, December 10. In my opinion, the upcoming esports event in March 2020 could have some positive effects on stock prices.
DouYu to stream WESG in China
A publication in ESports Observer claimed that WESG (World Electronic Sports Games) partnered with DouYu to live stream the tournament in China. Interestingly, Twitch aired the WESG Regional Finals on December 7 and December 8.
In addition to DouYu, WESG will also stream on Youku, the Alibaba-owned media streaming portal. Alisports, a division of Alibaba Group, is working hard to take the WESG to a new level. The tournaments lineups and fixtures are similar to Olympic Tournaments. South Morning China Post reported in September 2018 that WESG founders are eying an inclusion in the Olympics in the future.
Article continues below advertisement
However, Alisports faces a hitch when it comes to WESG being part of the Olympics games. Esports viewers are more passionate about watching the action and adventure genre games that involve some form of violence. Games that include fighting, games with war strategies, and role-playing FPS (first-person shooter) games are trendy. But the International Olympic Committee might not approve such explicit content for fear of being linked to inciting violence.
Wrapping up
The US-China trade war might have worried some Chinese companies like Alibaba, Tencent, Baidu, JD.com, et cetera. Delisting from the US exchanges seemed imminent a few months ago. The top two economies at loggerheads could have spelled doom to these stocks and eroded investor wealth in the process.
Alibaba recently went ahead with the second listing in Hong Kong. The launch was a huge success, and Alibaba made the record for the most successful IPO in 2019. On day one of listing Alibaba, the stock rose by 6.5% in the Hong Kong Stock exchange.