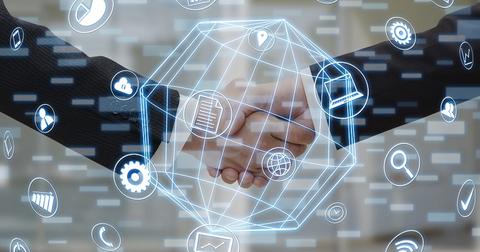 Why Dish–T-Mobile Merger Flopped And What Could Happen Next
By Ruchi Gupta

Updated
Article continues below advertisement
Dish's buyout price for T-Mobile
Dish, led by its cofounder and chairman Charlie Ergen, offered to buy T-Mobile for $20/share. But that offer was below the $25 price at which T-Mobile stock was trading at the time of the merger discussions. There was no deal. Then in 2017, Legere made a new year prediction that fueled rumors of a possible Dish–T-Mobile merger.
"Then there's Dish…I predict 2017 will mark the end of Dish as we know it. This time next year, they'll no longer be a standalone entity," Legere wrote in a blog post.
The prediction never came to pass. It's only a few weeks until 2020 but Dish is still standalone company.
However, Dish has moved a step closer to its dream of becoming a wireless provider. This is actually why it sought to buy T-Mobile in the first place. In July, Dish stepped in to save the T-Mobile–Sprint merger and jumpstart its own wireless venture in the process. It agreed to purchase wireless assets that T-Mobile and Sprint must divest to satisfy conditional federal approval of their merger. Dish will spend $5.0 billion to purchase those assets. The assets include Sprint's prepaid wireless business, which has over 8.4 million subscribers and makes over $3.0 billion in revenue.
Dish's wireless business and regulatory deadlines
About 18 months have passed since T-Mobile and Sprint agreed to merge. Furthermore, it has been about five months since Dish stepped in to save the T-Mobile–Sprint merger deal. However, the transaction has yet to close. About a dozen states went to court to stop the T-Mobile–Sprint merger. The court trial regarding the T-Mobile–Sprint merger deal opened this week in New York. The outcome of that court process will affect how Dish progresses with its wireless venture.
Dish's wireless business has strict deadlines to meet in its agreement with the FCC (Federal Communications Commission). The T-Mobile–Sprint merger, which promises to jumpstart Dish's wireless business, offered Dish a chance to meet FCC deadlines.
In his testimony, Legere said he wasn't sure what he would do if the Sprint deal fails. Although Legere didn't say T-Mobile might reopen merger talks with Dish, he also didn't rule it out.