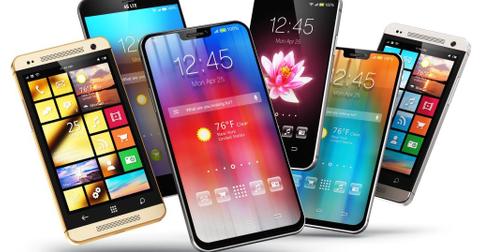 AT&T Releases Its Increased Capital Return Plan
By Ambrish Shah

Updated
AT&T (T) has been consistently rewarding shareholders with dividends. The telecom company spent $3.7 billion to pay a cash dividend of $0.51 per share in the third quarter. On Wednesday, AT&T's dividend yield was 5.34%, and its annualized payout was $2.04.
In Q3 2019, AT&T's free cash flow dividend payout ratio was 60.1% compared to 56.1% in Q3 2018. Among AT&T's competitors, T-Mobile (TMUS) and Sprint (S) don't pay equity dividends.
Article continues below advertisement
AT&T consistently rewards shareholders
During Tuesday's UBS Global TMT Conference, AT&T COO John Stankey highlighted that the company started share repurchases in the fourth quarter. Stankey also unveiled an accelerated share buyback program. In Q1 2020, AT&T expects to repurchase 100 million shares worth $4 billion.
In the third quarter, AT&T generated a free cash flow (or FCF) balance of $6.2 billion, 4.2% lower than its FCF balance of $6.5 billion in the third quarter of 2018. The carrier generates robust FCF to support its generous dividend payment. The company's cash flows from operating activities fell 7.8% YoY (year-over-year) to $11.4 billion in the third quarter. Its capital spending in Q3 2019 totaled $5.2 billion, compared to $5.9 billion in Q3 2018.
For 2019, AT&T has reaffirmed its free cash flow guidance range of $28 billion and its gross capex guidance range of $23 billion. For 2019, the telecom company is also targeting a dividend payout ratio in the range of 50%, down from 60% in 2018.
AT&T is focusing on retiring debt
On September 30, AT&T had $165.2 billion in total debt and $6.6 billion in cash on its balance sheet, resulting in a net debt balance of $158.6 billion. The telecom giant is currently focusing on deleveraging its business using its free cash flow after dividends and asset monetization.
During the conference on Tuesday, Stankey reaffirmed that AT&T is on track to achieve a net-debt-to-EBITDA ratio of nearly 2.5x by December 31. For 2019, the telecom company expects to monetize about $14 billion of nonstrategic assets.
Article continues below advertisement
AT&T invests to boost local networks
A mobile operator's network performance plays a crucial role in customer retention. AT&T recently highlighted that it made various investments in its wireless and wired networks between 2016 to 2018, as detailed below:
These investments would enhance AT&T's network reliability, speed, coverage, and overall performance for residential customers and enterprises.
RootMetrics' 1st Half 2019 National RootScore report highlighted that at the national level, AT&T ranked second in five of six network performance categories: overall performance, network reliability, data performance, speed performance, and call performance. AT&T shared first place with Verizon in the text performance category. AT&T earned a score of 93.2 for overall network performance, compared with T-Mobile's score of 86.9, Sprint's score of 86.7, and Verizon's score of 94.8.
The second-largest wireless service provider in the US also focuses on network function virtualization and software-defined networking technologies to improve its network performance. The carrier is on track to achieve virtualization of 75% of network functions by 2020.
Analysts' target price and ratings
Most of the analysts have remained neutral on AT&T stock. Thirteen analysts suggest buying the stock—down from 14 analysts in the previous month. Meanwhile, 14 analysts suggest a "hold," which is unchanged from the previous month. Two analysts suggest a "sell," up from one analyst in the last month.
Of these Reuters-surveyed analysts, about 77% and 12% recommended a "buy" for T-Mobile and Sprint stock, respectively.
On Wednesday, analysts' consensus target prices for telecom companies were as follows:
$39.02 for AT&T stock, 2.2% higher than its market price of $38.17.
$90.16 for T-Mobile stock, 20.8% higher than its market price of $74.62.
$6.43 for Sprint, 22.5% higher than its market price of $5.25.
Article continues below advertisement
Stock performance
AT&T has risen around 33.7% this year, outperforming the major US indexes. The Dow Jones Industrial Average and the S&P 500 have risen about 20% and 26%, respectively, year-to-date.
On Wednesday, AT&T's stock price closed at $38.17, which represents 42.4% growth from its 52-week low of $26.80 on December 26, 2018. AT&T hit its 52-week high of $39.70 on November 18.
AT&T's 14-day RSI (relative strength index) score is 51.69, which implies that the stock isn't overbought or oversold. On Wednesday, the stock closed near its Bollinger Band midrange level of $38.06. The value also signifies that investors are neutral on the stock.
On Wednesday, AT&T stock closed 0.4%, 0.2%, and 3.4% above its 20-, 50-, and 100-day moving averages of $38.01, $38.11, and $36.90, respectively. Because AT&T is currently trading higher than the moving average, the stock is trending upward.