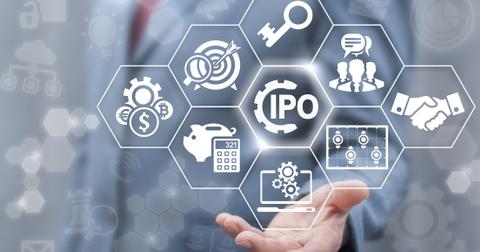 Alteryx IPO: Investing $1k Would Have Made You $7,000
By Adam Rogers

Updated
Investing in high-growth tech stocks such as Alteryx (AYX) is exciting. It provides a chance for investors to generate exponential returns because of the stocks' high growth metrics. Due to their high valuation, these stocks are bound to be volatile.
Growth stocks tend to outperform broader markets in a bull run. However, they also stand to lose considerable market value in a sell-off. Any earnings or revenue miss in a single quarter or even a lower-than-expected guidance will push these stocks lower.
Here we'll look at returns for investors who bought Alteryx during its IPO and have since held on to their position. Alteryx went public on March 24, 2017. It closed higher by 10.7% that day to end trading at $15.5.
Since its IPO the stock has gained a staggering 603%, easily outpacing market returns. Investors who bought $1,000 worth of AYX IPO shares would have generated $7,000 as of December 11, 2019.
AYX stock has, in fact, lost steam in recent months. The sell-off in mid-cap tech stocks since September this year has meant that AYX is trading 33.5% below its record high. So, between its IPO and September 2019, the stock gained 950%.
Article continues below advertisement
Alteryx a solid long-term bet
Alteryx is a major player in the fast-growing data analytics space. Its platform provides data analysis tools for enterprises. The company has integrated several automation tools into its platform. AYX products are code-friendly and easy to use for employees without coding experience.
Enterprises continue to spend heavily on process automation. According to Alteryx, companies around the world spend around $60 billion on repetitive tasks that can be automated using its tools.
Market research firm IDC has estimated enterprise digital transformation at $2 trillion in 2022. Further, according to the World Economic Forum, machines currently perform 29% of all tasks. And this figure might touch 42% by the end of 2022.
According to AYX, a significant portion of data science tasks will be automated by 2020. The company claims that data identifying and preparation consumes the majority of employee productivity. The Alteryx platform helps to automate simple and complex analysis tasks. Automation not only increases productivity but also reduces data governance risks.
During the company's earnings call, AYX Chairman and CEO Dean A. Stoecker stated that "Alteryx Designer enables companies to build workflows to automate data, data science, and analytic pipelines. Alteryx Server orchestrates these pipelines autonomously yet in scheduled, scaled, secured, and governed ways."
He added, "This type of advanced analytic process automation is increasingly important and our messaging is resonating with chief data officers overseeing digital transformation efforts for enterprises around the world."
Article continues below advertisement
Strong revenue growth
Due to the increasing demand for Alteryx products, the company has managed to grow sales at a robust pace. The company's sales increased from $132 million in 2017 to $204 million in 2018. Revenue growth is expected to accelerate to 92% in 2019 to $392 million.
Analysts expect sales to reach $519 million in 2020 and $669 million in 2021. In its most recent quarter, Alteryx reported revenue growth of 65% year-over-year. Sales stood at $103 million with an operating margin of 21% and earnings of $0.24. The company also generated an operating cash flow of $7 million.
In the September quarter, analysts estimated Alteryx to post revenue of $90.47 million and EPS of $0.09. Alteryx also increased guidance for the fourth quarter. It forecast sales between $128 million and $131 million in Q4. This is above consensus estimates of $126.16 million.
Alteryx is fast emerging as a strategic partner for enterprises around the world. In the third quarter, it added 335 net new customers including 27 enterprises of the Global 2000. It ended the September quarter with 5,600 active customers which included 34% of the Global 2000.
Is high valuation a concern for Alteryx investors?
AYX stock is currently valued at $6.4 billion or 16.4x forward 2019 sales. This valuation is in line with other high-growth stocks. The Trade Desk, Roku, and Twilio are currently valued at 16.7x, 15.5x, and 11.6x forward sales, respectively.
AYX stock is trading at a forward price-to-earnings multiple of 118.6x, a price-to-sales multiple of 18.3x, and a price-to-book multiple of 16.6x.
However, its premium valuation is supported by strong top-line and earnings growth. Analysts expect the company to grow earnings at an annual rate of 40% over the next five years.
One major threat for Alteryx will be the fears of a recession impacting global markets in 2020. This will result in a significant slowdown in enterprise tech spending. So this will also mean a deceleration in Alteryx's revenue growth.
Alteryx has estimated the total addressable market at $73 billion and the company has enough opportunities for sustainable expansion of the top line. Analysts tracking Alteryx stock have an average target price of $126, indicating an upside potential of 28% from the current price.