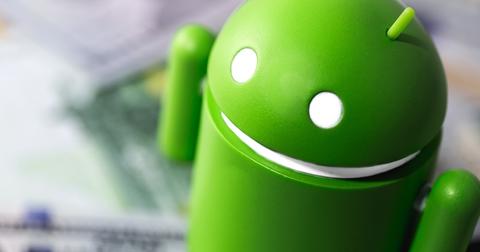 After EU, Oracle, and Huawei, Google's Android Faces Turkish Test
By Ruchi Gupta

Updated
Google's (GOOGL) Android software is a powerful engine of the global smartphone market. About 76% of the world's smartphones ran on Android last month, according to StatCounter data. Meanwhile, about 23% of the world's smartphones used Apple's iOS, and less than 1.0% used Microsoft's (MSFT) Windows operating system.
The search giant licenses its Android software to smartphone makers. The world's top smartphone companies, Samsung (SSNLF) and Huawei, make Android devices. Generally, Android devices come pre-installed with Google apps. Therefore, Android software helps the tech behemoth distribute its money-making apps, such as YouTube.
Article continues below advertisement
Yandex complaint puts Google's Android business in trouble in Turkey
Google's Android software business has been encountering one challenge after another. Android's latest challenge is in Turkey. A few years ago, Russian search engine company Yandex (YNDX) filed an antitrust complaint against Google in Turkey.
Yandex felt Google was enjoying an unfair competitive advantage by having its search app as the default in Android smartphones, prompting an investigation by Turkey's antitrust regulator. The probe resulted in Google being hit with a fine and ordered to change its Android licensing terms.
Google changed the terms of its contract with Android device markets in Turkey in response to the regulatory demands. However, Turkey's antitrust agency faulted Google's changes, saying they didn't go far enough to address the problems it had noted. In an apparent bid to avoid fines in Turkey, Google has decided to stop Android device makers from installing its apps on new smartphones released in Turkey, Reuters reports.
Will it be a case of once bitten, twice shy? Last year, Google took a $5.0 billion fine in Europe in an Android antitrust case.
Article continues below advertisement
Google blocked Huawei from installing its apps on new devices
The Trump administration blacklisted Huawei as a national security risk in May. That action forced many American suppliers to cut or at least reduce their business dealings with Huawei. Facebook (FB) and Google, for instance, responded by banning Huawei from preinstalling their apps on its new smartphones. Consequently, Huawei launched its Mate 30 smartphone without Google apps, dealing a blow to Google.
Oracle fighting Google over technology
Antitrust scrutiny of Android isn't the only challenge the company faces. The technology that underpins Android software is also in dispute, and the stakes are high for Google after Oracle's (ORCL) complaints.