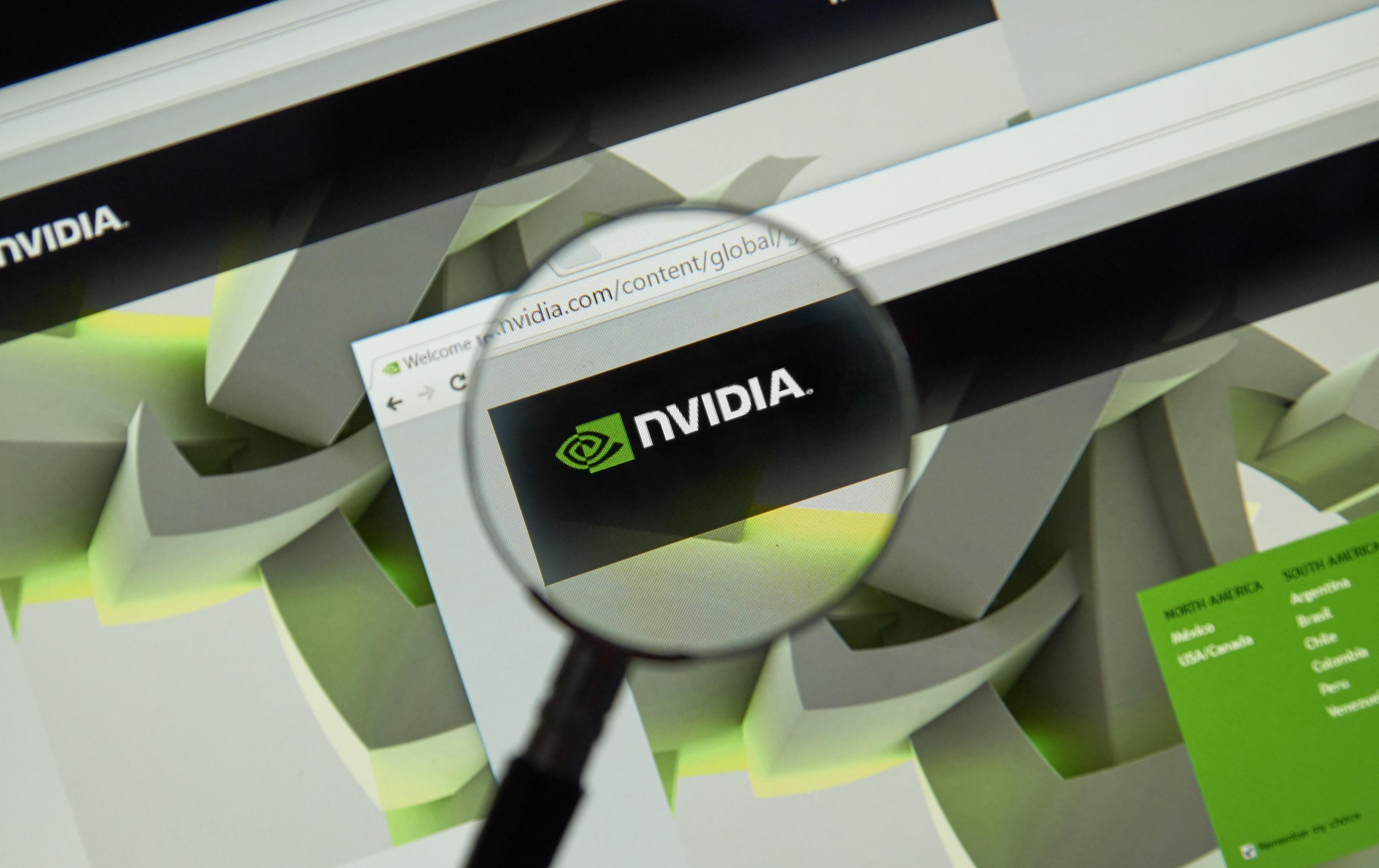 Was Jim Cramer Right to Back Nvidia over Microchip?
By Sophia Nicholson

Nov. 6 2019, Published 7:31 a.m. ET
Jim Cramer always shares his thoughts about companies when he answers callers in the "Mad Money Lightning Round."
Article continues below advertisement
Cramer prefers Nvidia over Microchip
On October 25, Cramer said that he prefers Nvidia (NVDA) stock over Microchip Technology (MCHP). Cramer addressed Microchip and said, "It's too much Texas Instruments. I want you to make the switch and go into Nvidia, even though it's had a run — Marvell, if you think that Nvidia's had too big a run."
Marvell Technology (MRVL) has growth potential despite struggling amid the trade war and the ban on Huawei. The semiconductor company even lowered its third-quarter guidance during the second quarter. However, analysts are bullish on Marvell stock due to its 5G investments and capital spending in the data center segment. The improving economic scenario and optimism about the trade deal should benefit Marvell and other chip stocks.
Why did Cramer compare Microchip to Texas Instruments? Why does he like Nvidia stock? Was Cramer's assessment right for these stocks? We'll discuss what could have driven his views on these stocks.
Comparing Texas Instruments and Microchip
Cramer compared Microchip and Texas Instruments (TXN). Notably, Texas Instruments delivered weak third-quarter earnings and missed the guidance last month. Like Texas Instruments, Microchip Technology also delivered weak earnings results in the second quarter of fiscal 2020. The company reported its results on Tuesday. Both companies suffered from weak demand due to the US-China trade war. In the press release, Microchip CEO Steve Sanghi said, "There is continued uncertainty in the economic environment, specifically as it relates to the U.S. and China trade dispute and hence we had limited backlog visibility from our customers and distributors to start the quarter."
Microchip Technology delivered in-line earnings in the second quarter. The stock fell 3.53% in after-market trading after its second-quarter sales missed analysts' consensus. The third-quarter guidance was also lower than analysts' expectations.
The net sales fell 7% YoY in the second quarter after the main segments disappointed investors. Microcontroller and Analog's product lines fell 10% YoY and 6% YoY in the second quarter. The adjusted earnings fell 1.5% YoY to $1.43 per share in the quarter.
Article continues below advertisement
For the third quarter, Microchip's management expects the net sales to grow to $1.204 billion–$1.311 billion. Analysts expected higher revenues of $1.329 billion for the third quarter. Sanghi highlighted that the company's third-quarter sales could fall 2%–10% sequentially. The adjusted earnings will likely rise to $1.12–$1.32 per share for the third quarter. Analysts expected the company's third-quarter earnings to be much higher at $1.43 per share.
Looking at Microchip's weak earnings, we think that Cramer's analysis was correct. So, if we go by his advice, let's see how Nvidia is performing. We'll see if investors should consider the stock.
Why Cramer picked Nvidia
Article continues below advertisement
Cramer also likes AMD
Cramer mentioned Nvidia in the "Mad Money Lightning Round" on October 31, according to a report from The Street. He suggested that a caller avoid Xilinx (XLNX) stock and pick either Nvidia or Advanced Micro Devices (AMD). He thinks that Xilinx, one of the chip suppliers, has a lot of exposure in China. As a result, Cramer thinks that investors should shift to Nvidia or AMD. Notably, AMD reported exceptional third-quarter growth. Despite a soft revenue forecast for the fourth quarter, AMD CEO Lisa Su is optimistic about the company's product line-up for 2020. The stock has also risen around 96% this year.
Like Cramer, we're also bullish on Nvidia due to its strong growth prospects. We're waiting for the company's third-quarter earnings results next week. For the third quarter, Nvidia expects its revenues to fall 8.8% YoY but improve 12% sequentially. Analysts expect revenues of $2.9 billion in the third quarter. Analysts expect Nvidia's revenues to fall 7.97% in fiscal 2020 (ending January 2020) to $10.78 billion. The company's sales will likely improve significantly by around 20.0% in fiscal 2021 to $12.94 billion.
Analysts' recommendations
Among the 39 analysts tracking Nvidia, 27 recommend a "buy," nine recommend a "hold," and three recommend a "sell" on the stock. Analysts have an average target price of $195.64 on Nvidia, which implies a downside of 6.7% from its closing price of $209.61 on Tuesday.