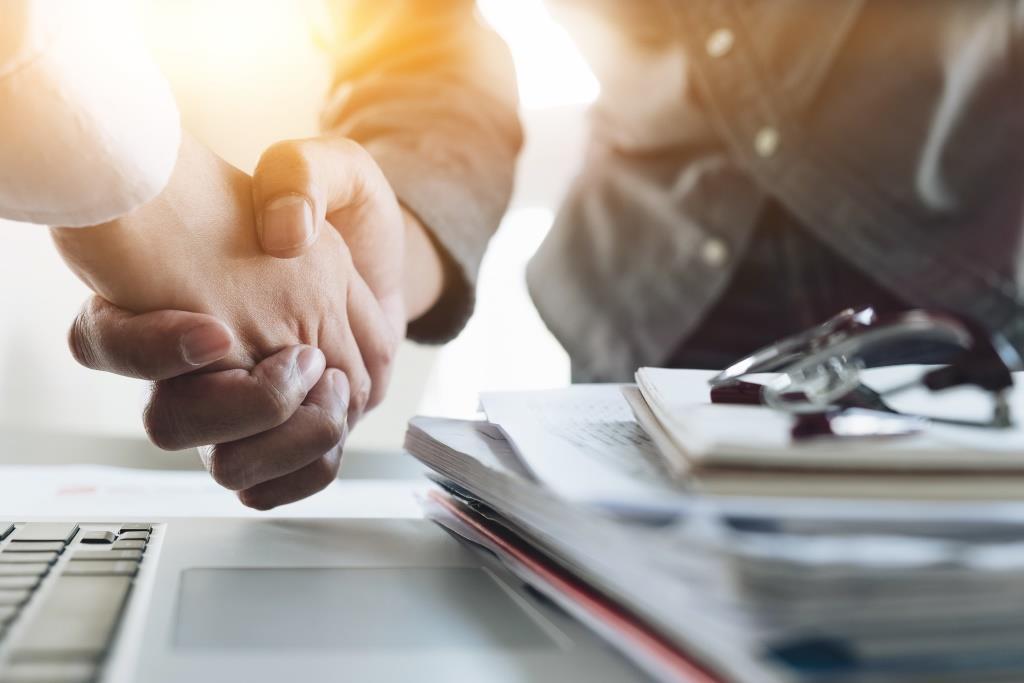 T-Mobile Sprint Merger: Texas Leaves Lawsuit to Join Settlement
By Ambrish Shah

Nov. 28 2019, Updated 1:54 p.m. ET
On November 27, Texas joined the other nine states that support the US DOJ's (Justice Department's) resolution to conditionally approve the pending T-Mobile (TMUS) and Sprint (S) merger deal. The other states are Arkansas, Louisiana, Nebraska, Colorado, Florida, Kansas, Ohio, Oklahoma, and South Dakota.
On Wednesday, the DOJ's antitrust chief, Makan Delrahim, stated, "We are pleased that Texas has joined other states in leaving the New York and California litigation and in deciding to join our settlement."
Delrahim added that "the merger, coupled with competition from DISH, will benefit Texans and American consumers nationwide."
Article continues below advertisement
Regulators approved the T-Mobile Sprint merger deal
In April 2018, T-Mobile and Sprint announced their $26 billion merger deal. In July 2019, the DOJ announced that it had reached a settlement agreement, clearing the way for it to recommend approval of the deal. Under the terms of the agreement, the new T-Mobile would sell Sprint's prepaid business to Dish Network (DISH) for $1.4 billion. Sprint's prepaid business currently serves 9.3 million customers. Additionally, the combined company would divest 14 MHz of Sprint's nationwide 800 MHz spectrum to Dish for $3.6 billion.
The new T-Mobile would also make its network available to Dish for seven years. However, the settlement package is subject to district court approval.
Dish is expected to be the fourth-largest mobile operator in the US after the divestiture deal closes. The satellite TV operator has been losing traditional video subscribers. This loss is due to intense competition from over-the-top services such as Netflix and Amazon Prime.
Earlier this month, the FCC also approved the T-Mobile and Sprint merger deal after the two companies agreed to build out a 5G network across America.
T-Mobile Sprint merger concerns
The T-Mobile Sprint merger deal faces a lawsuit from 13 state attorneys general and the District of Columbia. The multistate litigation argues that the transaction will reduce competition, which will lead to fewer choices and increased prices for wireless consumers. New York Attorney General Letitia James and California Attorney General Xavier Becerra are leading the court challenge. A court trial is scheduled to start on December 9.
Article continues below advertisement
According to a CNET report on November 27, "Competition between these four rivals, and especially between Sprint and T-Mobile, has resulted in enormous benefits for consumers, including lower prices and innovative features like no-contract plans and unlimited data plans." The report added, "Unsurprisingly, this four to three merger would dramatically increase market concentration in an already highly concentrated industry."
T-Mobile and Sprint argue that combining third- and fourth-largest wireless carriers will put then in a better position to compete against AT&T (T) and other rivals.
T-Mobile's valuation
Currently, T-Mobile stock is trading at 19.84x its 2019 estimated EPS of $3.98. The stock is also trading at 16.40x its 2020 estimated EPS of $4.81. Analysts expect the EPS to rise 18.5% in 2019 and 20.9% in 2020. T-Mobile's earnings will likely rise at a compound annual growth rate of 21.2% over the next five years. However, the company's revenues could rise 3.8% in 2019 and 5.3% in 2020. T-Mobile stock looks undervalued considering its expected earnings growth going forward.
Article continues below advertisement
Analyst ratings for T-Mobile
Sixteen out of 21 Reuters-surveyed analysts rated TMUS as a "buy" or "strong buy." The remaining five analysts rated it as a "hold." Analysts have given a mean target price of $89.74 for T-Mobile. This implies an upside of around 13.6% from its current price.
AT&T stock was rated as a "buy" by 13 out of 29 analysts, or 45% of the analysts surveyed. However, one out of 16 analysts rated Sprint stock as a "buy."
T-Mobile stock performance
T-Mobile stock has risen 24.2% year-to-date as of November 27. Sprint and AT&T stocks have risen 1.6% and 32.0%, respectively. On November 27, T-Mobile closed at $78.98. This closing price was 31.7% above its 52-week low of $59.96 and 7.3% below its 52-week high of $85.22.
T-Mobile stock has reported returns of 1.7% in the trailing five days and -3.2% in the trailing one month. The stock has also gained 17% in the trailing 12 months.
Read T-Mobile and Sprint Get Merger Support from Nevada and T-Mobile CEO John Legere Is Stepping Down to learn more.