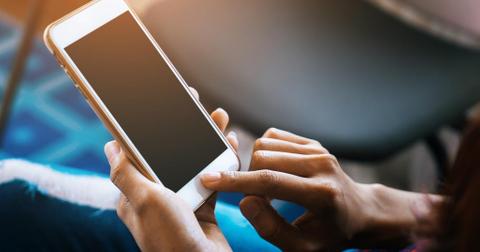 Investors Losing Confidence in Sprint Stock
By Ambrish Shah

Updated
Sprint (S) stock fell about 1.9% on Wednesday and closed the trading day at $5.63. It was trading 30.2% below the 52-week high of $8.06. Sprint stock hit a 52-week high on July 26 after the US Department of Justice conditionally approved the proposed $26.5 billion merger deal between T-Mobile (TMUS) and Sprint. Sprint has been trending downward, as the merger's future is uncertain.
Article continues below advertisement
The T-Mobile–Sprint deal
In April 2018, T-Mobile and Sprint revealed their intentions to merge. However, the merger deal is still pending due to a court challenge opposing the combination due to antitrust concerns. The lawsuit was filed by various state attorneys general and the District of Columbia.
The multistate lawsuit alleges that the combination of the third- and fourth-largest wireless carriers would be anticompetitive and harmful to consumers. New York State attorney general Letitia James is leading the multistate lawsuit. A court hearing is scheduled to begin on December 9.
According to a November 20 FierceWireless report, "the merger of two of the four national mobile network operators would harm mobile subscribers nationwide by reducing access to affordable, reliable wireless service, hitting lower-income and minority communities particularly hard."
In November, the FCC conditionally blessed the merger deal between T-Mobile and Sprint. Under the terms of the deal with regulators, the two companies agreed to divest certain wireless assets to Dish Network (DISH) for $5 billion. The combined company also promised to build out 5G service across the US.
Article continues below advertisement
Analysts' recommendations on Sprint stock
Of the 16 analysts covering Sprint, 13 suggest a "hold," down from 14 last month. Two suggest a "sell," down from three last month. The remaining analyst suggests a "buy," unchanged from last month. Their average $6.22 target price for the stock implies a 10.5% upside from its closing price of $5.63 yesterday.
The average target price for Sprint is down from $6.65 in October and $6.68 in September.
Sprint's financial performance
Sprint is the only major mobile operator in the US that is struggling to generate profits. In the second quarter of fiscal 2019 (which ended on September 30), Sprint's sales of $7.8 billion missed analysts' average estimate of $8.2 billion.
Additionally, its EPS was -$0.07, lower than analysts' consensus estimate of -$0.02. In the second quarter of fiscal 2018, the company reported EPS of $0.05 on revenue of $8.4 billion. In the second quarter of fiscal 2019, the telecom company lost 91,000 postpaid phone net customers due to intense competition in the wireless industry. However, Sprint gained 273,000 postpaid customers.
Stock performance
Based on Sprint's closing price on November 20, it reported returns of -7.1% in the last five trading days, -12.3% in the trailing month, and -7.4% in the trailing 12 months. The stock reported returns of -3.3% YTD (year-to-date). T-Mobile and AT&T (T) are up 22.1% and 30.3%, respectively, YTD.
On November 20, Sprint closed 7.2% below its 20-day moving average of $6.07 and 10.1% below its 50-day moving average of $6.26. It was also trading 15% below its 100-day moving average of $6.62. Sprint's current stock price is below its moving averages, which signals a bearish sentiment.
Sprint's 14-day MACD is -0.24, which denotes a downward trading pattern. The stock's 14-day relative strength index score of 30 suggests that it's oversold. On November 20, it closed near its lower Bollinger Band level of $5.66, which suggests that it's oversold.
Please read Boost Mobile Founder Seeks to Buy Brand from Sprint and Sprint Fairly Valued at $3 per Share amid T-Mobile Merger to learn more.