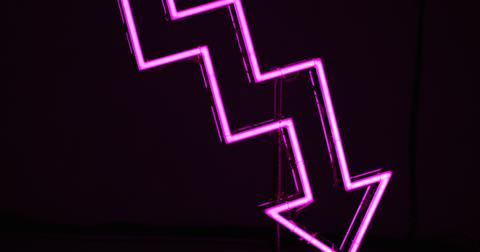 HPE Stock Down 9%: Is Poor Revenue Growth to Blame?
By Shankar Iyer

Updated
Hewlett Packard Enterprises (HPE) stock opened at -6% today and then dropped further to around -9% in the first two hours of trading. As of November 25, the year-to-date stock returns was +30%. It dropped to 19% on Tuesday when the market opened—a clear sign that the company's fiscal 2019 earnings weren't well received by investors.
Article continues below advertisement
HPE's fiscal 2019 investor highlights
HPE's fourth-quarter-of-2019 earnings results weren't too inspiring. The reported revenue missed guidance figures while EPS numbers were just above estimates. The stock plummeted 4.5% in Monday's extended trading hours. However, the company ensured during the quarter that stakeholders receive their due.
In the last three months, Hewlett Packard Enterprises distributed dividends of around $150 million. And it repurchased company shares at just above $280 million.
HPE's fourth-quarter 2019 centered on generating value from its Intelligent Edge business segment. The company hopes that investments in this segment will return favorable results in the next fiscal year.
Revenue classification
HPE generates revenues from four distinct business segments: Hybrid IT, Intelligent Edge, Financial Services, and Corporate Investments. In the entire fiscal year, revenues from all these sections showed a negative growth rate compared to fiscal 2018. The only exception was Aruba Services, a subhead of Intelligent Edge, with a revenue growth rate of +17% year-over-year.
Antonio Neri—CEO of HPE—mentioned on the earnings call that the company's cycles to close sales deals were higher, especially for high-value deals. The company is also facing headwinds in the "deflationary side of the commodities" and because of "geopolitical instability."
Article continues below advertisement
Hybrid IT segment down 7% (Compute Storage and PointNext combined)
Total Hybrid IT contributes over 75% of HPE's consolidated revenues in fiscal 2019. The revenue generated from Server sales is part of the Hybrid IT Compute product. This subhead alone contributes around 45% to the company's total revenues. Although in Q4 of 2019, Compute revenues grew 3% sequentially, they were 13% lower than in Q4 of 2018. When comparing the 12 months for the fiscal year 2019, you'll find that Compute revenue was 8% lower than in fiscal 2018.
The Storage division includes revenues from the sale of storage equipment, services, and enterprise networking products. Storage sales revenue for the fourth quarter of 2019 was flat sequentially, but 12% less than Q4 of 2018. For fiscal 2019, the Storage revenue growth rate was -3% year-over-year.
Launched in 2017, HPE PointNext provides digital transformation services to organizations. PointNext includes a mix of Advisory and Transformation Services, Professional, and Operation services. PointNext's fourth-quarter revenues for 2019 were 2% higher sequentially and 5% lower year-over-year. The 12-month revenues declined 6% compared to fiscal 2018.
Article continues below advertisement
Positive revenue growth from Aruba Services
Intelligent Edge contributed around 10% of HPE's total revenues in the 12 months ending October 2019.
During the entire year, the company has invested in the Intelligent Edge business segment. HPE's intelligent edge segment consists of Aruba Product and Aruba Services. CEO Antonio Neri expressed a positive outlook on new products like Aruba Instant On and Aruba Central. HPE also launched CX, which Neri claimed to be a revolutionary networking portfolio.
Aruba Services' growth rate was the only silver lining for Hewlett Packard Enterprise this earnings round. It increased 17% year-over-year for both Q4 of 2019 and fiscal 2019. However, Aruba Product revenues declined 5% in fiscal 2019.
Other revenue segments
The two other revenue segments are HPE Financial Services and Corporate Investments. On a year-over-year basis, revenues from Financial Services fell 2%. Meanwhile, Corporate Investment revenues fell 7%.
Financial services contributed 12% to HPE's total revenue in fiscal 2019. Corporate Investment made up 3%.
The main takeaways for HPE investors
On the Q4 earnings call, Antonio Neri was positive about the company's discipline when it comes to product pricing. And I think stable pricing—coupled with the reported negative revenue growth—could raise concerns about HPE's future outlook.
HPE has already released soft guidance for annual EPS between $1.78 and $1.94—and for Q1 2020 non-GAAP diluted EPS between $0.42 and $0.46. Analysts estimate non-GAAP diluted EPS for fiscal 2020 at $1.85 per share.