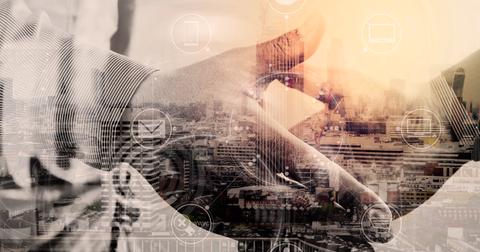 HP Stock Soars: Is Xerox Considering a Takeover Offer?
By Sophia Nicholson

Updated
HP (HPQ) stock was rising in premarket trading today on reports of a takeover offer from Xerox (XRX). As of 4:51 AM ET, the stock had risen 9.61%.
The Wall Street Journal reports that photocopy giant Xerox might make a cash-and-stock offer for PC maker HP. Reportedly, the offer would be at a premium to HP's market value, which is currently over $27 billion.
Although Xerox has not extended a formal buyout offer to HP, the rumor of a smaller company taking over a bigger one has created a stir in the hardware industry. If the deal goes through, it will combine two renowned companies in the office hardware industry.
Xerox stock closed trading up 4.90% yesterday at $36.37, while HP closed 2.22% higher at $18.40. At Tuesday's closing price, Xerox's market cap was $8.1 billion, one-third of HP's market cap. This year, Xerox has gained 88.3%, whereas HP stock has fallen 7.82%.
Article continues below advertisement
Is Xerox's deal feasible?
Xerox's rumored takeover would offer a premium to HP shareholders. At the end of the third quarter, Xerox had cash and cash equivalents of $979 million (including restricted cash of $57 million), and total debt of $4.8 million. The company plans to arrange funds from bank and asset sales.
According to CNBC, Xerox has already spoken to a major bank to finance its ambitious HP acquisition. Furthermore, Xerox has agreed to sell its stake in Fuji Xerox, a joint venture between Xerox and Japan's Fujifilm Holdings, for around $2.3 billion, reports The Wall Street Journal. Fujifilm is to get full control of Fuji Xerox after acquiring 25% from Xerox this month.
Xerox-HP deal to generate cost savings
Both Xerox and HP have been trying to cut costs and improve profitability. In the third quarter, Xerox's operating cash flow grew 30% YoY (year-over-year) to $356 million, and its free cash flow grew 35% YoY to $339 million. The company's initiative, Project Own, is on track to achieve $640 million in gross savings this year. Xerox has plans to realize at least $450 million in gross savings by 2020.
HP, on the other hand, plans to eliminate 7,000–9,000 employees by fiscal 2022 (ending October) to save costs. Over the next two years, HP plans to save around $1 billion to invest in software and services to boost revenue.
The Xerox-HP merger looks like another excellent opportunity to cut costs. Bloomberg, citing The Wall Street Journal, reports the deal could save $2 billion annually.
Xerox's and HP's stock performance
Xerox's revenue has fallen since 2012. Its revenue fell 6.5% YoY to $2.2 billion in the third quarter, and the company expects it to fall 6% YoY to $9.24 billion this year. As the printer and copier maker is struggling in the digitalization era, it is now increasing its focus on digital packaging and printing, 3D printing, and IoT (Internet-of-Things) sensors and services.
HP is also facing challenges. During fiscal 2019's third quarter, its printing revenue fell 5% YoY on a constant-currency basis due to weak printing supply demand. The company expects the printing segment to stay soft in the near term. In the smartphone era, HP is also facing weak demand for PCs. As a result, it is making efforts to sell innovative and premium computers to drive revenue. Adding to the woes, HP CEO Dion Weisler has left the company.
Xerox's rumored acquisition offer looks like a ray of hope for HP shareholders. We'll have to wait and see how it unfolds.