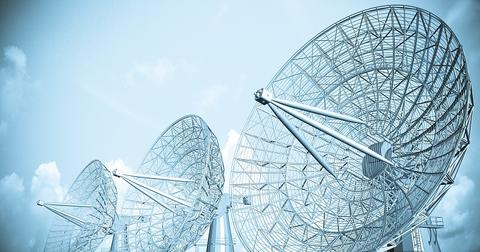 Why Dish Stock Rose on T-Mobile CEO Exit News
By Ruchi Gupta

Updated
Dish Network (DISH) stock rose 1.84% on Monday. The stock rose following media reports about T-Mobile (TMUS) CEO John Legere's possible exit. According to the reports, WeWork might hire Legere to lead its operations. WeWork ousted Chief Executive Adam Neumann in September after a failed initial public offering. SoftBank stepped in and bailed out WeWork. SoftBank is in the process tightened its grip on the company. Now, SoftBank owns 80% of WeWork.
Dish stock's gain on Monday pushed its return above 44% year-to-date.
Article continues below advertisement
T-Mobile sees a formidable competitor in Dish
Dish is about to faceoff with T-Mobile in the wireless phone service market. In July, the company struck a deal to purchase the assets that T-Mobile and Sprint (S) must divest before they merge. The assets include Sprint's prepaid wireless phone service brand Boost. Notably, the assets should jumpstart Dish's wireless venture. For example, Dish doesn't have to build its own infrastructure before it starts providing wireless phone services. Instead, the company will start selling wireless phone plans immediately.
T-Mobile could be less competitive without Legere 
While Dish stock rose, T-Mobile and Sprint stocks fell on the news that WeWork might hire Legere.
Legere has been T-Mobile's top executive since September 2012. When he arrived, T-Mobile had about 33 million subscribers. At the time, T-Mobile was the smallest of the four national mobile operators in the US. Also, the company was struggling to keep up with the market leaders. Legere resolved the issues due to his disruptive business strategies. At the end of September, the company had more than 84 million subscribers. T-Mobile is ranked as the third-largest mobile operator in the US. The company has grown the fastest among the top operators.
Due to the rise in Dish stock, some investors think that the company's wireless business would benefit if Legere leaves T-Mobile. The company might be less competitive without its disruptive executive. T-Mobile and Sprint picked Legere to lead the combined company.
Dish stock has taken off this year due to hopes that the wireless venture will help turn around its fortunes.