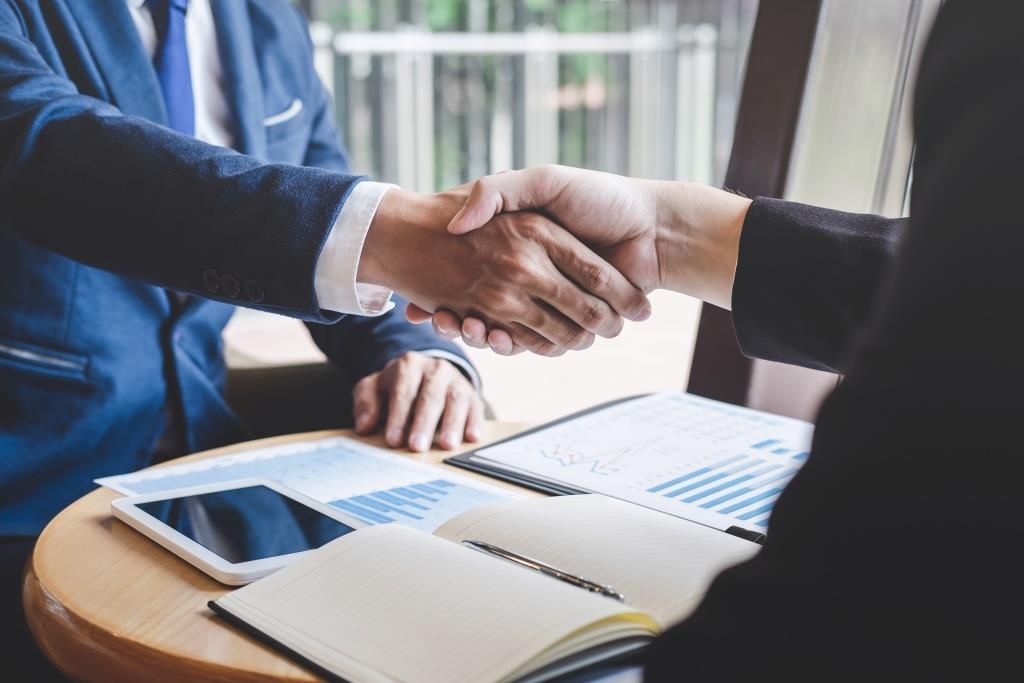 T-Mobile–Sprint Merger Uncertainty Remains
By Ambrish Shah

Oct. 17 2019, Published 11:50 a.m. ET
In April 2018, T-Mobile (TMUS) agreed to pay $26.5 billion for Sprint (S) in an all-stock merger deal. However, the megamerger between the two telecom companies is still pending.
Citing anonymous sources, Reuters reported on October 16 that the deal between T-Mobile and Sprint won formal approval from the FCC. FCC Chairman Ajit Pai and the two Republican Commissioners, Brendan Carr and Michael O'Reilly, have voted for the merger.
Meanwhile, the remaining two Democratic Commissioners, Jessica Rosenworcel and Geoffrey Starks, voted against the deal. The official approval order from the FCC isn't yet public. It's expected to come out in a few days.
The FCC Commissioners who voted for the deal haven't issued any official statements. Sprint and T-Mobile didn't comment on the matter.
Article continues below advertisement
FCC approval of the T-Mobile–Sprint merger
To receive FCC approval for their merger, T-Mobile and Sprint issued a set of six commitments:
building a world-leading nationwide 5G network
providing high-speed 5G services for rural areas
offering in-home broadband service
divesting Boost Mobile
offering competitive pricing
honoring the MVNO agreement with Altice USA
The Department of Justice approved the T-Mobile–Sprint merger
In July, the US Department of Justice approved T-Mobile's proposed merger with Sprint. To approve the deal, the US Justice Department reached a settlement with T-Mobile and Sprint. Under the settlement terms, the new T-Mobile will divest Sprint's prepaid businesses, which include Virgin Mobile and Boost Mobile, and certain spectrums to pay-TV operator Dish Network (DISH).
Reportedly, DISH agreed to acquire wireless assets for $5 billion. The combined entity must also allow DISH to use T-Mobile's network for seven years, among other terms. DISH will likely be the fourth-largest wireless service provider in the US after the deal goes through.
Despite the regulatory concessions, the new T-Mobile should achieve $43 billion worth of cost synergies.
Article continues below advertisement
Ongoing merger concerns
The T-Mobile–Sprint merger could take even more time to complete, given a lawsuit filed by a group of about 16 states to stop the merger. New York States heads the multistate lawsuit. This lawsuit alleges that the deal will reduce competition in the wireless market, raise prices for consumers, slow down innovation, and jeopardize retail jobs.
In a statement, FCC Commissioner Jessica Rosenworcel said, "The remedies that are supposed to save consumers from the problems with this merger do little more than camouflage its harm." A court hearing is set for December 9.
However, T-Mobile and Sprint argue that the deal is good for consumers and wireless competition. The two companies believe that the deal could boost their customer base, widen their scale of operations, and eliminate duplicate expenses. The merger could also improve the competitive position of the new T-Mobile against the top wireless carriers like AT&T (T) on 5G technology.
T-Mobile and Sprint are trying to merge for the third time. In 2017, the merger talks between the two companies collapsed because they couldn't reach mutually agreeable terms. In 2014, the merger talks ended because of antitrust concerns.
Article continues below advertisement
Analysts' recommendation for T-Mobile stock
Analysts have a positive outlook on T-Mobile stock. Notably, most analysts recommend a "buy." Among the 20 analysts covering T-Mobile stock, 16 recommend a "buy" while four recommend a "hold."
Analysts' consensus target price of $88.17 for T-Mobile stock implies upside of 10.2%, based on its last closing price.
T-Mobile stock performance
T-Mobile stock closed 0.34% higher on Wednesday and stood at $80.01. At the closing price, T-Mobile's market capitalization is $68.4 billion. The stock is trading 6.1% lower than its 52-week high of $85.22 and 33.4% higher than its 52-week low of $59.96.
T-Mobile stock has gained 25.8% year-to-date. In comparison, Sprint stock and AT&T stock have gained 10.7% and 32.4%, respectively.
In the September quarter, Wall Street expects T-Mobile to post revenues of $11.3 billion—meaning growth of about 4.5% year-over-year. Analysts also expect T-Mobile to post adjusted earnings per share of $0.95, which implies a year-over-year rise of about 2.2%.
See T-Mobile–Sprint Merger Approval: Another Milestone and T-Mobile–Sprint Merger: Time to Buy the Stocks? to learn more about the merger. Also check out Why Sprint Badly Needs to Seal the Deal with T-Mobile.