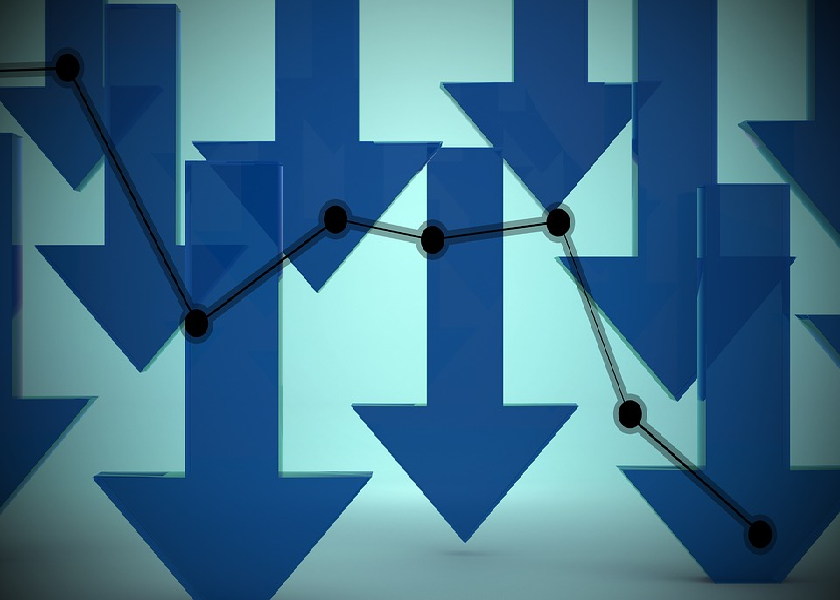 Snap Stock Is in Free Fall: What's Ahead?
By Sophia Nicholson

Oct. 3 2019, Published 1:39 p.m. ET
Snap (SNAP) stock is in a downward trend and has fallen over 4% during Thursday's trading session at 11:24 AM EDT. The stock has already fallen in the last five consecutive days. SNAP stock declined 4.64% on Wednesday and closed at $14.80.
Wednesday's stock price drop was followed by the preceding days' declines of 1.77%, 1.37%, 5.76%, and 0.6%, respectively. Collectively, Snap stock has declined nearly 13.5% in the last five days since September 25. Notably, SNAP was down around 0.2% in September. Snap stock also fell over 1% in Thursday's pre-market trading.
On a year-to-date basis, Snap stock has gained 186.75%. Moreover, Snap's returns were much higher than its social media peers Facebook (FB) and Twitter (TWTR) this year. While Facebook rose 33.2%, Twitter gained 38.1% year-to-date.
Snap also outpaced the S&P 500's growth, which increased 15.2% YTD. Facebook stock fell marginally by 0.69% to $174.60, while Twitter stock dropped 1.37% and closed at $39.70 on Wednesday.
Today, Snap's market capitalization is $20.4 billion. In comparison, Facebook and Twitter have market caps of $498.1 billion and $30.7 billion, respectively.
Article continues below advertisement
Why is Snap stock declining?
Although there doesn't seem to be an exact reason for the decline, the global economic slowdown might have pulled Snap stock down. The Dow Jones has fallen over 800 points in the last two days and is on its way to posting a third day of losses. The report of slow growth for both manufacturing and hiring in September amid Trump's impeachment inquiry has ruptured investors' confidence.
Meanwhile, some analysts reportedly prefer to sell "high-flying momentum" tech stocks with premium valuation and low or no growth. For instance, tech stocks Shopify (SHOP), Slack Technologies (WORK), Twilio (TWLO), Roku (ROKU), and Okta (OKTA) have seen massive sell-offs recently. Shopify, Slack, Twilio, Roku, and Okta have tumbled 19%, 17%, 16%, 33%, and 22%, respectively, in September.
Snap has a premium valuation to its peers Facebook and Twitter. Using the enterprise value-to-revenue metric, Snap stock is trading at 11.33x for 2019. Facebook and Twitter's EV-to-revenue multiples stand at 6.4x and 7.51x, respectively, for the period ending in December.
Snap's premium valuation doesn't look compelling, as we don't see imminent growth in the company's revenues, which is a concern. Analysts expect Snap's Q3 revenues to grow 45.9% YoY, which is better than last year's growth of 43.2%. However, analysts expect its revenue growth to slow down from 43.7% YoY in 2019 to 34.3% YoY in 2020.
So, will the stock's weakness continue? Or can the recent decline be considered a buying opportunity for investors? What are analysts' views on the stock?
Article continues below advertisement
Snap's performance and its outlook
Despite the recent weakness in the stock, we believe the company is making efforts to grow its user base to boost its revenues. For Q3, which is expected to be released on October 23, Snap forecasts its daily users to grow to 205 million–207 million. In Q3 2018, Snap reported 186 million daily users.
Snap also expects its Q3 revenues to grow to $410 million–$435 million. CNBC's Mad Money host Jim Cramer also expects Snap to reach a stock price of $18 or $19 if it reports a good quarter.
Snap's daily active users grew by 13 million in Q2 2019. Snap's new lineup of Snap Originals is also expected to target Snapchat's mobile audience and its user base. The company's focus on augmented reality (or AR) technology could further boost user engagement. Snap's mobile gaming business could also bolster its advertising revenues.
However, Snap's smaller user base in comparison to its rivals, especially Facebook, is a concern. Facebook had a vast daily user base of around 1.59 billion in Q2, giving it the upper hand over Snap.
Snap had a daily user base of 188 million at the end of the second quarter. Facebook's strategy of cloning Snap's features has also dented Snap's user base.
Article continues below advertisement
Analysts' views on Snap stock
The growing user base has boosted analysts' confidence in the stock. Recently, analysts at Moffett Nathanson, Guggenheim, Susquehanna, and Evercore upgraded Snap stock on optimism over its user base and mobile gaming business. Evercore also predicted that Snap could gain gaming revenues of about $350 million in the next two years.
Currently, 12 of 40 analysts gave Snap "buy" ratings, while 24 recommend a "hold." Four analysts gave "sell" ratings on the stock. Analysts have a 12-month target price of $17.23 on Snap stock.
On October 2, the stock was trading at a discount of 14.1% to analysts' 12-month target price. Its median target price was $17.50 on the same date.
Reading the technical indicators
Snap's 14-day RSI (relative strength index) score is 34.95, which indicates that the stock is approaching the "oversold" area. An RSI reading above 70 indicates that a stock is in "overbought" territory, while an RSI level below 30 means that the stock is in "oversold" area.
On October 2, Snap stock closed near its Bollinger Band lower range level of $14.68. This value denotes that the stock has been oversold.
Looking at the technical indicators, we believe that Snap stock is currently in "sell" territory in the near term. However, Snap stock has given stellar returns this year. Analysts have also provided a bullish stance on Snap stock amid a growing user base. So, we'll wait for another quarter to give a signal and more clarity on Snap's direction.