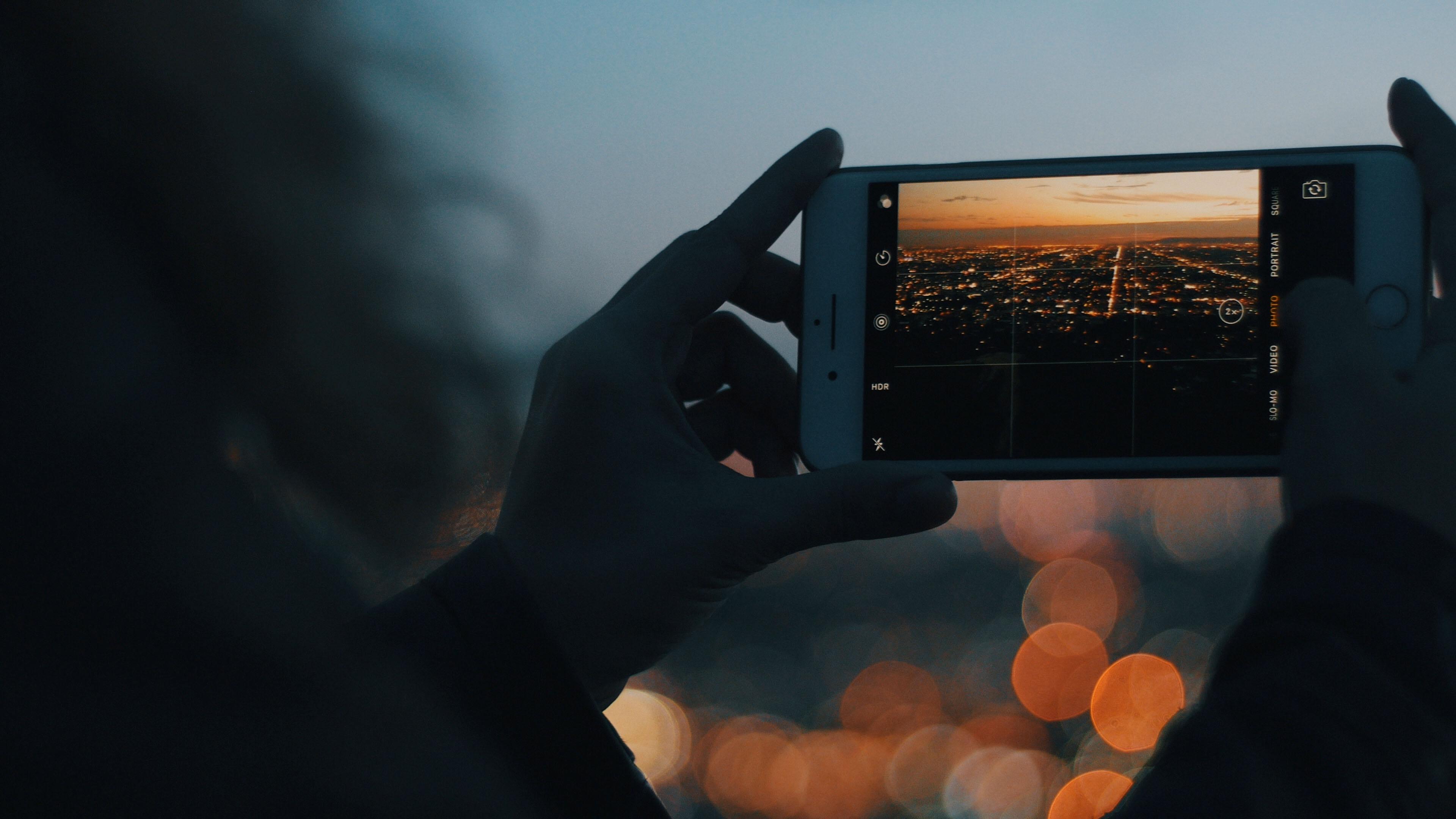 Smartphone Investors Seem Happy with TSMC's Earnings
By Puja Tayal

Oct. 18 2019, Updated 4:15 p.m. ET
Yesterday, TSMC (TSM) reported better-than-expected third-quarter earnings and guidance. The strong earnings came on the back of high-end smartphone and high-performance computing chip demand. TSMC, the sole foundry supplier of Apple's (AAPL) A-series chips, is also a foundry partner for Apple's component supplier Qualcomm (QCOM) and Apple's rival Huawei.
Article continues below advertisement
What do TSMC's earnings say about the smartphone market?
The smartphone market has been slowing down as the replacement cycle becomes longer. Gartner estimates the worldwide smartphone market will shrink 3.2% YoY (year-over-year) this year. Gartner senior research director Ranjit Atwal said, "This is due to consumers holding onto their phones longer, given the limited attraction of new technology." This technology stagnation is expected to ease with 5G (fifth-generation) phones. The research company expects 5G to boost the smartphone market by 2.9% YoY next year.
However, TSMC's smartphone revenue rose 20.5% YoY to $4.6 billion in the third quarter, comprising 49% of its total revenue. This growth revived investors' confidence and drove chip stocks with a large exposure to smartphones, especially Apple and Huawei. In the fourth quarter, TSMC expects its revenue to grow 8.5% sequentially to $10.2 billion. If it maintains its smartphone revenue share at 49%, that estimate means its smartphone revenue could grow 8.5% sequentially to $5.0 billion.
Article continues below advertisement
Apple
Apple stock is trading near its all-time high. Early this month, Nikkei Asian Review reported Apple had asked suppliers to increase the production of its 2019 iPhone by up to 10%, or 8 million units. In the last two years, Apple's iPhone orders have been conservative.
The US-China trade war has hit Apple hard. However, the US ban on Huawei may be a silver lining. According to DigiTimes, Apple may win back second place in global smartphone shipments in the fourth quarter.
Gartner data shows Huawei overtook Apple to become the second-largest smartphone supplier by shipments in mid-2018. Huawei has retained the second position since then, while Apple continued to lose market share. Apple's iPhone sales even fell 15% YoY (year-over-year) in the December 2018 quarter, its first YoY December-quarter decline. Apple stopped reporting unit volumes because its iPhone sales more or less stagnated due to their high prices of over $1,000. This year, Apple launched its upgraded iPhone 11 at $699, priced lower than its predecessor at $749. The pricing strategy seemes to be working, and Apple is regaining its iPhone volumes.
Article continues below advertisement
TSMC's higher smartphone revenue has revived investors' confidence in Apple and its suppliers, Skyworks, Broadcom, and Qualcomm. Apple suppliers will likely benefit more as iPhones' semiconductor content is increasing with every advancement. An increase in iPhone unit volumes would increase chip suppliers' orders.
Huawei
China-based Huawei reported its third-quarter results on October 16. According to Reuters, Huawei stated it has shipped 185 million smartphones year-to-date. These shipments equate to 29% growth in the third quarter, estimates Strategy Analytics. Reuters highlighted that most of the smartphones sold were models built before the US trade ban. However, Huawei did acknowledge that the US ban would reduce its revenue by $10 billion this year. Its latest Mate 30 series does not support Google services such as Gmail, YouTube, or Google PlayStore. Huawei is developing its own technology, but it will take time.
Huawei manufactures its smartphone processors at TSMC. In the third quarter, TSMC's Chinese revenue rose 47.6% YoY. Reuters attributed Huawei's strong performance to its domestic smartphone shipments surging 33%.
The Huawei, Apple, and TSMC data shows smartphone demand has picked up in the holiday season. Consumers may be buying ahead of the December 15 tariff on Chinese smartphone and PC imports. Gartner expects demand for 5G-enabled smartphones to pick up next year, which comes as good news for Qualcomm, whose 5G modems are being used by most smartphone vendors.