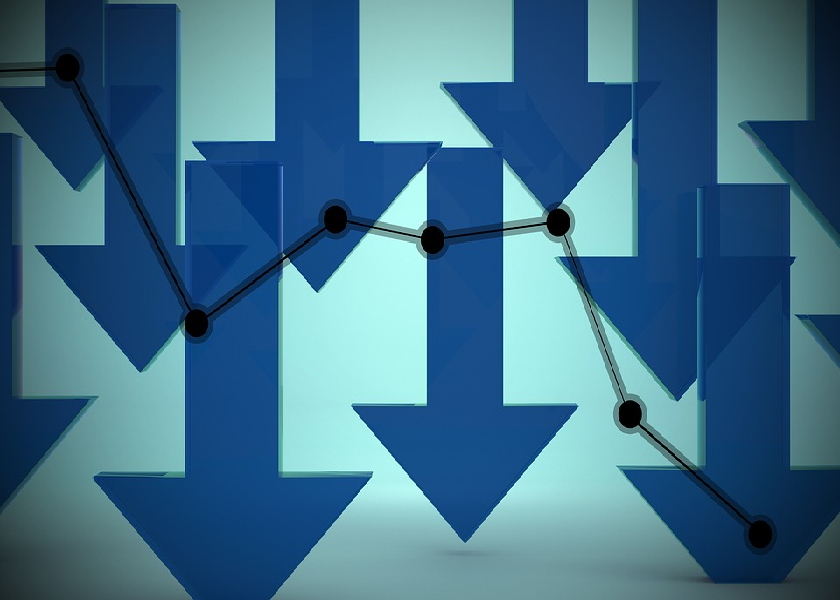 Ambarella Stock Falling: More Chinese Firms Blacklisted
By Sophia Nicholson

Oct. 8 2019, Published 3:45 p.m. ET
Ambarella (AMBA) stock fell as much as 12% during Tuesday's trading session. The stock is trending downward after the US added several more Chinese companies to its Entity List. According to CNBC, the US Department of Commerce added eight more Chinese tech giants to its trade blacklist on late Monday.
Among the companies added to the US trade blacklist were video surveillance giants Hikvision and Dahua Technology. Artificial intelligence firms Megvii Technology and SenseTime are also restricted from trading with US firms now.
The news acted as a headwind to several US chip stocks, including video processor maker Ambarella, which gets about 20% of its revenues from Chinese firms Hikvision and Dahua. The VanEck Vectors Semiconductor ETF (SMH) is also down around over 2%, as chip stocks plunged across the board.
Shares of NVIDIA (NVDA), On Semiconductor (ON), and KLA Corporation (KLAC) were the worst hit in the SMH. NVIDIA, On Semiconductor, and KLA Corp. each declined over 3% during the October 8 trading session.
Article continues below advertisement
The US adds Chinese firms to trade blacklist
According to reports, the blacklisted firms have engaged in activities that are strictly against the foreign policy interests of the United States. Further, these Chinese companies were accused of mistreating Muslim ethnic minorities in the country.
Notably, the US's move comes just two days ahead of Thursday's scheduled trade talks in Washington, DC. However, the decision to blacklist Chinese firms has escalated the trade war and reduced hopes for a resolution. The Dow Jones Industrial Average dropped as much as 300 points in Tuesday's session. The S&P 500 and Nasdaq Composite also dropped during trading hours.
Including the eight listed Chinese firms, the US has restricted 28 Chinese companies against trading with US firms. In May 2018, the trade restriction with China's telecom giant Huawei severely dented the sales of several US chip stocks.
Ambarella's China exposure
Ambarella is heavily exposed to China. In the second quarter, the semiconductor player had generated mass production CV (computer vision) revenue from three primary customers. While one of Ambarella's primary customers is located outside China, two customers are from China. Therefore, the ban on US companies on trading with Chinese firms could significantly dent the company's revenues.
During the second quarter, Ambarella projected its Q3 revenues to grow to $63 million–$67 million. Further, the company has anticipated higher revenues in the second half of fiscal 2020, compared to the first half.
Also, the company had planned to expand its customer base in China as well as in other markets. However, looking at the current scenario, we don't think the company's revenue would continue to grow according to expectations.
For Q3, analysts expect Ambarella's revenues to grow 13.4% year-over-year. Analysts expect Ambarella's revenues to fall around 2% in fiscal 2020 (ending January 2020), compared to the decline of 22.9% in fiscal 2019. Its sales are expected to improve significantly by 10.1% in fiscal 2021.
Analysts' recommendations and target price
Ambarella stock closed down by 1.5% on October 7 and stood at $57.22. At this closing price, Ambarella's market capitalization stands at around $1.7 billion. The stock is trading 31.4% lower than its 52-week high of $268.76 and trading 48.1% higher than its 52-week low of $124.46. Ambarella stock increased 12.5% last month and has surged 63.6% this year.
Among the 13 analysts covering Ambarella stock, five have a "buy" rating on the stock, unchanged from the last month. Six analysts have a "hold" rating on the stock, up from five last month. Only two analysts have a "sell" rating on the stock, also unchanged from last month.
Currently, these analysts have placed a 12-month target price of $57.44 on Ambarella stock. On October 7, Ambarella stock was trading at a discount of 0.4% to analysts' 12-month target price. The median target price was $59.00 on the same date.