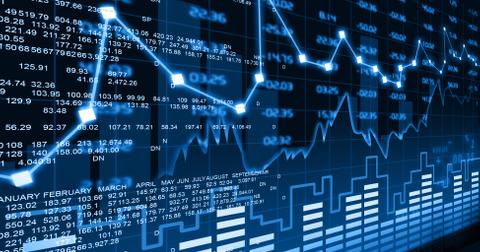 Why Did US Semiconductor ETFs Fall in August?
By Puja Tayal

Updated
August was tough for the semiconductor industry. Semiconductor ETFs including the VanEck Vectors Semiconductor ETF (SMH) and the iShares PHLX SOX Semiconductor (SOXX) fell 2.3%.
Article continues below advertisement
Why semiconductor ETFs fell in August
Semiconductor stocks fell significantly in early August when the US-China trade war escalated. At the beginning of August, President Trump announced a 10% tariff on the remaining $300 billion in Chinese imports effective on September 1. Notably, smartphones, laptops, PCs, game consoles, and graphics cards came under the tariff. The entire stock market fell in the first five days of August. The SPDR S&P 500 ETF (SPY), SMH, and SOXX fell 4.6%, 7.5%, and 7.6% on August 1–5.
Article continues below advertisement
On August 14, China threatened to impose 5%–10% tariffs on $75 billion worth of US imports on September 1 and December 15. Semiconductor stocks are more sensitive to China's retaliation. The stocks earn most of their revenues from China. The demand is already weak in China. A tariff on US imports will increase the cost of US products and encourage consumers to switch to domestic products. Semiconductor ETFs rose in mid-August due to positive earnings from NVIDIA (NVDA). As a result, the earnings revived investors' confidence in chip demand. On August 23, China made the retaliatory tariffs official. President Trump increased the tariffs by 5%, which offset semiconductor ETFs' gains in the previous ten days.
September started on a weak note
The US-China trade war impacted semiconductor stocks in August. September started on a weak note. The new 15% tariffs on $110 billion worth of Chinese imports came into effect on September 1. Even China imposed retaliatory tariffs. President Trump announced a 5% hike in existing tariffs on $250 billion worth of Chinese imports from 25% to 30% effective on October 1. SMH and SOXX fell 1.5% and 1.6% on the first trading day of September.
Advanced Micro Devices (AMD) and NVIDIA (NVDA) stocks fell more than 1.5%, while Qualcomm (QCOM) stock fell ~3.5%. China's retaliation impacted the companies. They earn most of their revenues from China. NVIDIA needs China's approval to complete its $7 billion acquisition of Mellanox.
After the announcements, the two countries postponed the negotiation talks until October. Previously, the talks were scheduled for September. Semiconductor stocks rebounded on Wednesday. Investors are optimistic about seasonal growth in the second half of 2019.