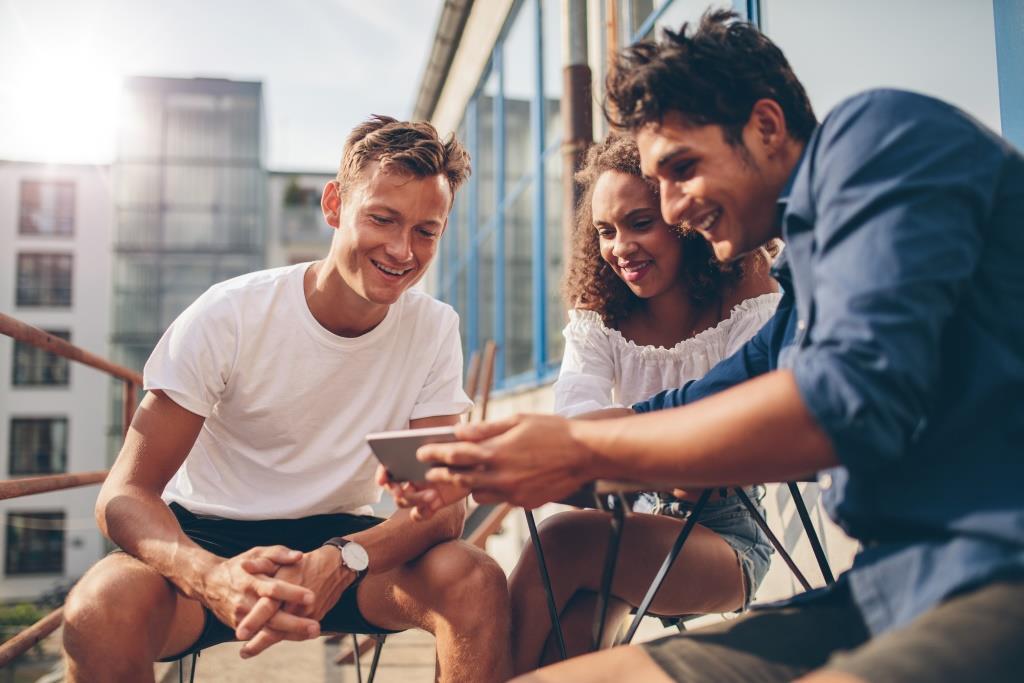 What You Should Know about AT&T's Dividend Profile
By Ambrish Shah

Sep. 9 2019, Updated 2:24 p.m. ET
In the second quarter, AT&T's (T) operating cash flow rose 39.6% year-over-year to $14.3 billion. After deducting $5.5 billion in capital spending, its free cash flow stood at $8.8 billion, up 72.1% year-over-year. The telecom company expects its free cash flow to grow 25.3% YoY to $28 billion in 2019.
Article continues below advertisement
AT&T's debt levels
AT&T posted total debt of $170.6 billion at the end of June 30. This high debt balance was the result of the company's $85.4 billion procurement of the Time Warner assets in June 2018.
AT&T plans to reduce its net debt-to-EBITDA ratio to about 2.5x by the end of 2019. The company expects to further reduce its leverage to about 1.8x by 2022.
The company reportedly aims to reduce its net debt by about $12 billion in the second half of 2019. In the second quarter, AT&T reduced its net debt by $6.8 billion. The company had a net debt balance of $162.1 billion at the end of June 30.
AT&T has consistently paid dividends despite its high debt balance. In the second quarter, it paid dividends of $3.7 billion to its shareholders compared to $3.1 billion in the second quarter of 2018. September 6, the company's annual dividend was $2.04 per share with a dividend yield of 5.6%. Telecom giants T-Mobile (TMUS) and Sprint (S) do not pay dividends.
Article continues below advertisement
Financial performance
AT&T reported its second-quarter earnings results on July 24. In the second quarter, AT&T's adjusted EPS fell 2.2% YoY to $0.89, meeting analysts' estimate of $0.89.
The telecom giant generated second-quarter revenue of $44.96 billion in the quarter, a 15.3% increase from Q2 2018. However, the company's revenues beat Wall Street's consensus revenue estimate of $44.85 billion. Year-to-date, the company has generated $89.78 billion in revenue, an 16.6% rise from Q2 2018.
Subscriber base in the second quarter
AT&T reported substantial wireless net additions of 4.23 million customers in the second quarter. These additions included 3.93 million customer additions in the US and 299,000 additions in Mexico. The telecom company's strong wireless subscriber additions in the US resulted from postpaid phone subscriber gains, continued strong prepaid phone growth, and a surge in the number of connected devices.
In the second quarter, AT&T lost 154,000 postpaid subscribers, wherein its postpaid phone subscriber net additions totaled 72,000 compared to the 51,000 customers it added last year in the second quarter. Its postpaid smartphone net additions reached 144,000, but its tablet subscriber losses totaled 349,000 in Q2 2019.
AT&T's prepaid subscriber net additions totaled 341,000 in the quarter, and its prepaid phone subscriber net additions of 283,000 were lower than its 356,000 subscriber additions in Q2 2018.
The company also added 244,000 prepaid smartphone subscribers in the second quarter. Its net additions for its connected devices totaled 4.0 million in the quarter.
Wireless service providers such as AT&T, T-Mobile, and Sprint are struggling to increase their postpaid phone customer bases. AT&T is working to grow its customer base in a saturated US wireless market.
Sprint lost a net 128,000 postpaid phone customers in the second quarter. However, T-Mobile added a net 710,000 postpaid phone subscribers in the quarter.
Article continues below advertisement
Analysts' recommendations
On September 6, Guggenheim raised its target price for the AT&T stock from $35 to $38. The stock closed at $36.25 on the day. Fifteen of 28 Reuters-surveyed analysts rate it as a "buy." The stock has an upside potential of roughly 2.1% based on analysts' median price target of $37.
Stock returns
AT&T stock touched a 52-week high of $36.37 on September 6, later closing slightly lower at $36.25. The company has generated a 12.7% return in the last 12 months.
Year-to-date, AT&T stock has gained 27.0% through September 6. Telecom stocks T-Mobile and Sprint had returned 24.4% and 17.2%, respectively, YTD. On September 6, T-Mobile stock rose 1.7% and closed at $79.15, while Sprint stock rose 0.9% and closed at $6.82.
Article continues below advertisement
AT&T stock has fallen 8.7% in the last three years but has risen 5.1% in the last five years. It is currently trading 0.3% below its 52-week high of $36.37 and 35.3% above its 52-week low of $26.80. With a 14-day relative strength index (or RSI) level of 69, AT&T stock is approaching the overbought zone.
Based on the closing price on September 6, AT&T stock was trading 3.4% above its 20-day moving average of $35.06, 6.0% above its 50-day moving average of $34.21, and 10.1% above its 100-day moving average of $32.93.
On September 6, AT&T stock closed near its Bollinger Band upper-range level of $36.09. This value indicates that the stock has been overbought.
AT&T's current market capitalization is $264.9 billion, while T-Mobile and Sprint stand at $67.6 billion and $27.9 billion, respectively.
AT&T gains after Elliott Management takes $3.2 billion stake
Today at 8:27 AM EDT, AT&T stock rose to $38.84 in the premarket session. It was up 7.2% from its September 6 closing price.
The stock surged after activist investor Elliott Management revealed that it owns $3.2 billion of AT&T stock. On September 9, CNBC reported that the hedge fund's note to AT&T stated, "Elliott believes that through readily achievable initiatives — increased strategic focus, improved operational efficiency, a formal capital allocation framework, and enhanced leadership and oversight — AT&T can achieve $60+ per share of value by the end of 2021."
The note added, "While it is too soon to tell whether AT&T can create value with Time Warner, we remain cautious on the benefits of this combination."
AT&T expects to build out a nationwide 5G mobile network by mid-2020. Check out AT&T 5G Services Progressed, Reached 21 Cities to learn more.