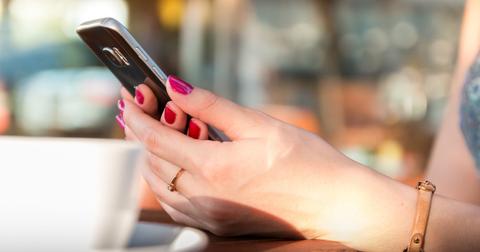 Should AT&T Be on Your Shopping List in September?
By Ambrish Shah

Updated
According to the regulatory filing from Paul Singer's Elliott Management, the fund has taken a new stake in AT&T (T). On Monday, Elliott Management revealed a $3.2 billion stake in AT&T stock. Singer is a billionaire activist investor.
Article continues below advertisement
Elliott Management's letter
Elliott Management also wrote a letter to AT&T's board of directors in which it urged the company to restructure its business. The firm noted that over the last 10 years, AT&T "has not only failed to keep pace with the broader market, but has actually underperformed by over 150 percentage points."
Elliott added, "AT&T's valuation multiples relative to its own history, relative to the S&P 500 and relative to Verizon are as low as they have been in many years."
Elliott Management believes the telecom company should sell its non-core businesses—such as DIRECTV and its Mexican wireless operations. The hedge fund believes that the company should focus on strengthening its core businesses.
Enhancing AT&T's value
Elliott Management also stated that after the restructuring efforts the firm has planned for AT&T, "AT&T can achieve $60+ per share of value by the end of 2021." The target price represents approximately 60% upside potential from its closing price of $37.58 on September 10.
To enhance AT&T's value, Elliott Management outlined a four-step plan:
"improved strategic focus
significant operational improvements
formal capital allocation framework
enhanced leadership and oversight"
Article continues below advertisement
Why does Jim Cramer like AT&T stock?
On Tuesday, Jim Cramer, CNBC's Mad Money host, endorsed Elliott's stake in AT&T. According to a CNBC report on September 10, "AT&T's a cheap stock, trading at less than 10 times next year's earnings, 5.5% yield that I believe is safe and now, finally, thanks to Elliott, a catalyst."
Cramer added, "That's why I think you should be buying the stock. I bet the upside is huge, even with just a little bit of improvement."
Analysts' recommendations for AT&T
Of the 28 analysts covering AT&T, 15 rated the stock as a "buy" and one analyst gave the stock a "sell" rating. Further, 12 analysts have rated the stock a "hold." Analysts have a price target of $35.76 for the stock and a median consensus estimate of $37.00. On September 10, AT&T closed trading at $37.58, a 1.5% premium to its consensus median target estimate.
This week, Citigroup and Scotiabank raised their target prices for AT&T stock from $37 to $42 and $33 to $40, respectively. Similarly, Barclays raised its target price for the stock from $31 to $35 on September 10.
Article continues below advertisement
Revenue and earnings expansion
Last year, AT&T's sales rose YoY (year-over-year) from $160.8 billion to $170.8 billion. Analysts expect its sales to increase 7.0% YoY to $182.8 billion in 2019 and 0.3% YoY to $183.2 billion in 2020.
Additionally, the company's adjusted earnings per share grew YoY from $3.05 to $3.52. Analysts expect its adjusted earnings per share to rise 1.1% YoY to $3.56 this year and 1.7% YoY to $3.62 next year. They forecast its EPS growing at a CAGR (compound annual growth rate) of 3.33% over the next five years.
Stock returns
AT&T stock rose 2.15% yesterday and closed at $37.58. The stock's five-day, one-month, and year-to-date price movements were 6.2%, 8.8%, and 31.7%, respectively.
The stock is trading 1.47% below the 52-week high of $38.14 it saw on September 9, as well as 40.22% above the 52-week low of $26.80 it saw on December 26, 2018. It has also risen 16.02% in the trailing 12-month period.
At yesterday's closing price, AT&T stock was trading 6.4% above its 20-day moving average of $35.33, 9.3% above its 50-day moving average of $34.37, and 13.8% above its 100-day moving average of $33.03. With a 14-day RSI (relative strength index) score of 77.71, the stock is in the overbought zone and might see a reversal.
On September 10, AT&T stock closed near its Bollinger Band upper-range level of $36.91. This value suggests that the stock has been overbought.
On September 10, Sprint (S) stock fell 0.58% and closed at $6.87, while T-Mobile (TMUS) stock fell 0.95% to $78.38. T-Mobile and Sprint have returned 23.2% and 18.0%, respectively, year-to-date.
AT&T's market capitalization stood at $274.6 billion on September 10. Telecom rivals T-Mobile and Sprint have market caps of $67.0 billion and $28.1 billion, respectively.