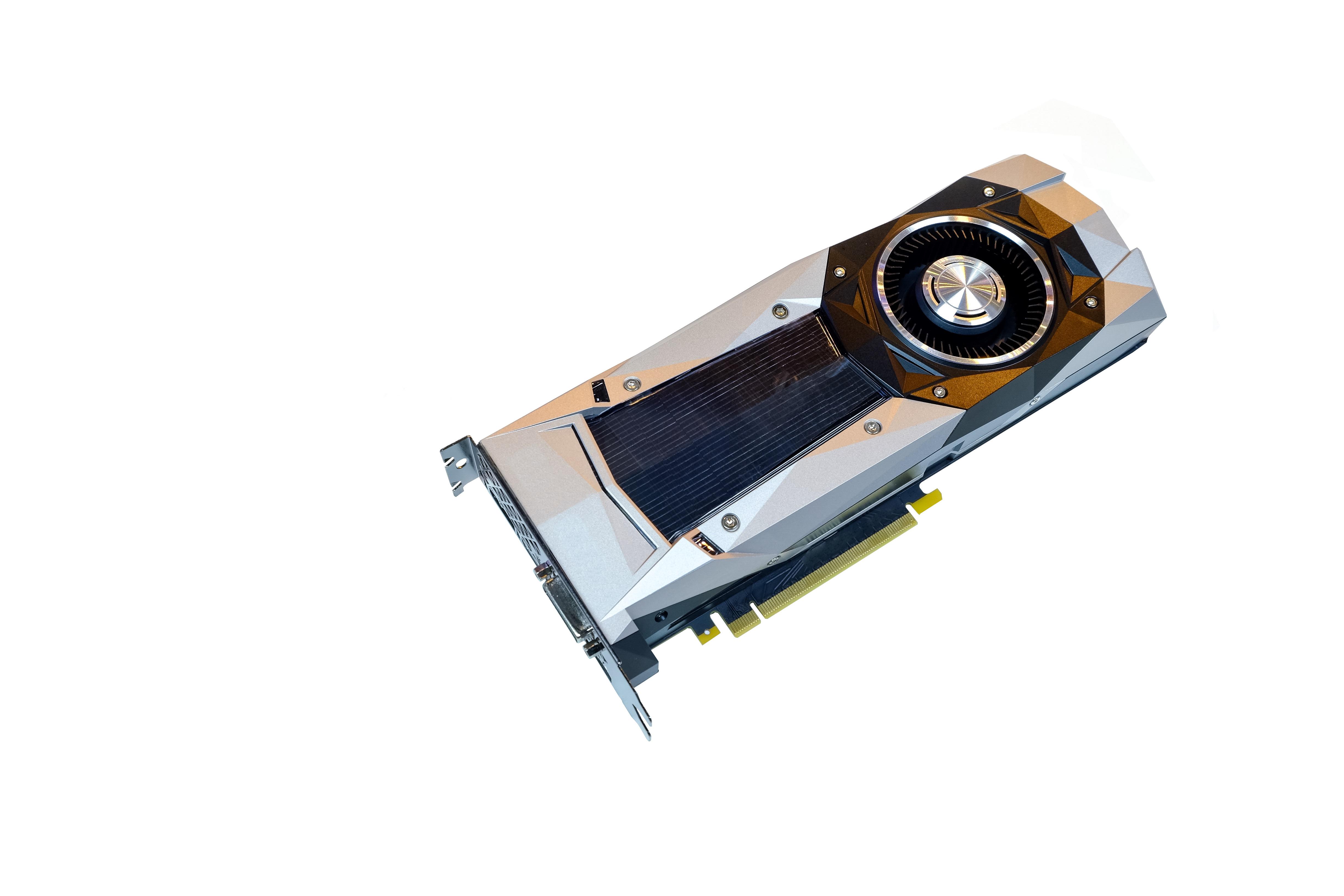 NVIDIA Stock Rises: Can It Keep That Momentum?
By Sophia Nicholson

Sep. 6 2019, Updated 11:53 a.m. ET
After the US and China agreed yesterday to hold trade talks in early October, NVIDIA (NVDA) stock rose 6.5% and closed at $179.74. Its market capitalization stands at around $109.5 billion, and the stock has gained 34.9% this year.
Other semiconductor stocks also rose on the news of trade talks. Advanced Micro Devices (AMD), Intel (INTC), Micron (MU), and Qualcomm (QCOM) rose 1.78%, 2.41%, 4.74%, and 2.46%, respectively, yesterday. Whereas the VanEck Vectors Semiconductor ETF (SMH) rose over 3%, the Dow Jones, S&P 500, and Nasdaq Composite rose 1.41%, 1.3%, and 1.75%.
Article continues below advertisement
Tensions ease in global markets
Other events also drove broader markets yesterday. An upbeat job market outlook acted as a positive catalyst. Private payrolls came in at 195,000 in August, beating economists' forecast of 140,000 and signaling that the economy is in good shape. Investors also reacted positively to recent news of Hong Kong leader Carrie Lam withdrawing the extradition bill that had led to months-long protests. UK lawmakers supporting the delay of Brexit beyond October also added to investor optimism.
Furthermore, The Wall Street Journal reports the Fed could cut interest rates by 25 basis points at its September 17–18 meeting. In July, the Fed had slashed interest rates for the first time in 11 years, by 25 basis points. We believe a rate cut could stimulate the economy. Donald Trump, traders, and investors have insisted on higher rate cuts.
Article continues below advertisement
Trade truce could benefit NVIDIA stock
NVIDIA has suffered due to its significant exposure in China, like many of its peers. Last year, Intel derived around 26.6% of its revenue from China, and Qualcomm, Micron, and Broadcom made more than half of their revenue in the country. The trade ban on Huawei has also significantly impacted chip stocks. Qualcomm, Micron, and Intel generated $11 billion in revenue from selling components to Huawei last year.
The US-China trade war has also placed NVIDIA's acquisition of Mellanox (MLNX) in trouble, as NVIDIA is seeking China's approval for the deal. The agreement is critical for the company to expand in the profitable data center market. Therefore, a trade truce would boost hopes of NVIDIA acquiring Mellanox.
Article continues below advertisement
Could NVIDIA stock rally further?
NVIDIA stock was hurt when cryptocurrency demand started falling in October 2018. The lower demand significantly impacted NVIDIA's gaming business and revenue. The company's revenue has fallen YoY in the past three quarters after growing by a double-digit percentage for 13 straight quarters.
However, NVIDIA stock has regained its upward momentum since the company reported strong second-quarter results last month. The company's earnings fell YoY but improved sequentially, showing strength across its platforms. So, should we buy the stock now or is it overbought?
NVIDIA in the gaming space
Article continues below advertisement
NVIDIA is also rolling out new products to stay ahead in the GPU space. On September 4, NVIDIA rolled out its latest mobile GPU for content creators. The new Quadro RTX 6000 is an addition to its mobile workstation GPU line-up. The company is also set to launch its NVIDIA Studio laptops and mobile workstations later this year.
NVIDIA to expand in the AI space
NVIDIA is also making a shift to AI chips. Demand for AI chips is increasing as they are being used more in supercomputers, cloud services, smartphones, data centers, and driverless cars. NVIDIA, which competes with Intel in AI, is exploring new markets to boost its AI strategy. The company has been focusing on GPU-accelerated computing to serve the AI needs of large businesses.
NVIDIA is also making efforts to revive its data center segment. The business is slowing down for both Intel and NVIDIA as hyperscalers are absorbing excess purchases made last year amid US-China trade war fears.
Article continues below advertisement
Growth projections
Analysts expect NVIDIA's sales to stay soft in fiscal 2020, falling by 8.0%. However, they forecast its sales growing 19.7% YoY in fiscal 2021. Analysts expect the company's earnings to fall 18.8% YoY before rising 31.4% YoY in fiscal 2020 and fiscal 2021, respectively.
Analysts' recommendations for NVIDIA stock
Of the 40 analysts covering NVIDIA, most (27 analysts) suggest "buy," 11 suggest "hold," and two suggest "sell." Their average 12-month target of $186.31 for the stock implies a 3.5% upside based on its price yesterday. Analysts' median target price is $190.
NVIDIA's technical levels
NVIDIA's 14-day RSI (relative strength index) score is 63.28, indicating that investors prefer to buy the stock. An RSI score above 70 suggests a stock is overbought. NVIDIA stock closed near its upper Bollinger Band of $178.70 yesterday, also suggesting it's approaching "overbought" territory. However, based on the abovementioned positive news, we believe the stock has further upside potential.