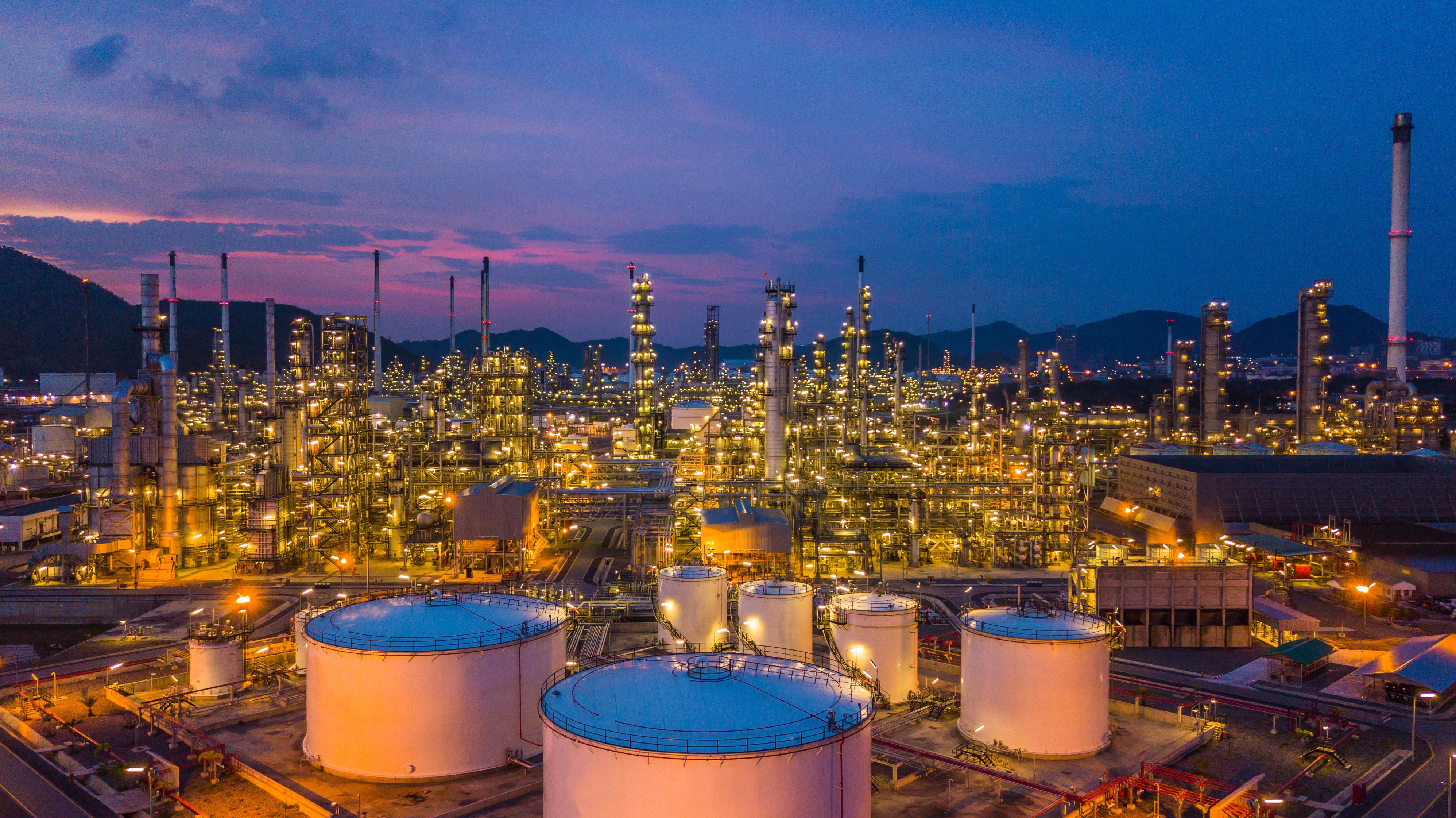 Big Biofuels Issue: Trump Meets with Refiners, Senators
By Maitali Ramkumar

Sep. 13 2019, Updated 2:02 p.m. ET
In a bid to find a solution to the biofuels issue, President Donald Trump met with the CEOs of refiners Valero Energy (VLO) and Marathon Petroleum (MPC), according to a Bloomberg report. The private meeting included MPC's Gary Heminger, VLO's Joe Gorder, and Continental Resources' founder Harold Hamm. According to a September 12 Reuters report, Trump also met senators from the major farming states.
At the White House, Trump noted, "I think we had a great meeting on ethanol for the farmers." He added, "Let's see what happens."
Article continues below advertisement
Further, Marathon Petroleum spokesperson Hamish Banks said, "The intent of the meeting was to engage with the president on policies that impact our business and consumers who rely on them. We're always looking to find win-win solutions between the fuel manufacturers and the ethanol industry, which are going to be beneficial for consumers."
Otherwise, there were no comments from the White House or Valero Energy. On the day, Marathon Petroleum stock fell 1.7% and Valero stock rose 1.2%. Among the other refiners, Phillips 66 (PSX), HollyFrontier (HFC), and PBF Energy (PBF) fell 0.3%, 1.1%, and 1.4%, respectively.
The big biofuels issue
The biofuels issue is heating up with the EPA's deadline approaching. The Trump administration is meeting with both sides—oil refiners and biofuels producers—to find a solution. The EPA is expected to set the annual quota for 2020, which could be raised by 5%, by November 30.
While biofuels producers are pressing for a permanent structure to address refinery waivers, oil refiners are asking for a reasonable solution that doesn't dent their profitability. Biofuels producers are not happy with the waivers granted to refineries, as they believe they hurt the demand for biofuels.
In August, the EPA granted 31 waivers to refiners for 2018. The EPA grants waivers for small refineries that are weak financially. These waivers exempt them from the biofuel blending obligation.
Article continues below advertisement
The crux of the issue is the annual biofuel blending requirement set by the EPA. Refiners must blend biofuels according to the annual quota. If they are unable to do so, they must purchase RINs (Renewable Identification Numbers). Refiners' earnings are consistently affected by the purchase of RINs, whose prices fluctuate sharply. To learn more, read Gauging the Impact of RINs on Refiners: Bane or Boon?
The prices of RINs had risen sharply in 2016 and 2017. However, in 2018, the prices declined, which helped refiners. Valero Energy (VLO) spent $536 million to purchase RINs in 2018. Also, PBF Energy (PBF) and HollyFrontier (HFC) have borne the brunt of RINs costs. PBF's RINs expense stood at $144 million in 2018. As RINs prices impact refiners' profitability, let's see how they are trending in the third quarter.
Article continues below advertisement
RINs price trend
RINs prices have been falling in the past few years. According to Valero's published data, prices of ethanol RINs have declined 10% YoY to 18.7 cents per gallon in the current quarter. The price stands at 18.3 cents per gallon year-to-date. This price is significantly below the average price of 82.3 cents per gallon, 69.6 cents per gallon, and 30.7 cents per gallon, respectively, reported in 2016, 2017, and 2018.
However, prices of biodiesel RINs have risen 7% YoY to 44.5 cents per RIN in the current quarter. Despite the increase, it is lower than average prices of 91.4 cents, 101.4 cents, and 53.1 cents per RIN, respectively, seen in 2016, 2017, and 2018. Year-to-date, the biodiesel RINs price stands at 44.0 cents per RIN.
The weaker price could mean lower RINs expense for refiners in the current year. Valero expects its RINs expense to reach $300 million–$400 million in 2019.
Overall
While this major biofuels issue is heating up, Trump is meeting with key stakeholders to develop a solution. What remains to be seen is whether the White House can navigate through the process of appeasing refiners as well as biofuels producers. This solution will affect not only refiners and producers but also Trump, who is facing a re-election challenge in 2020.