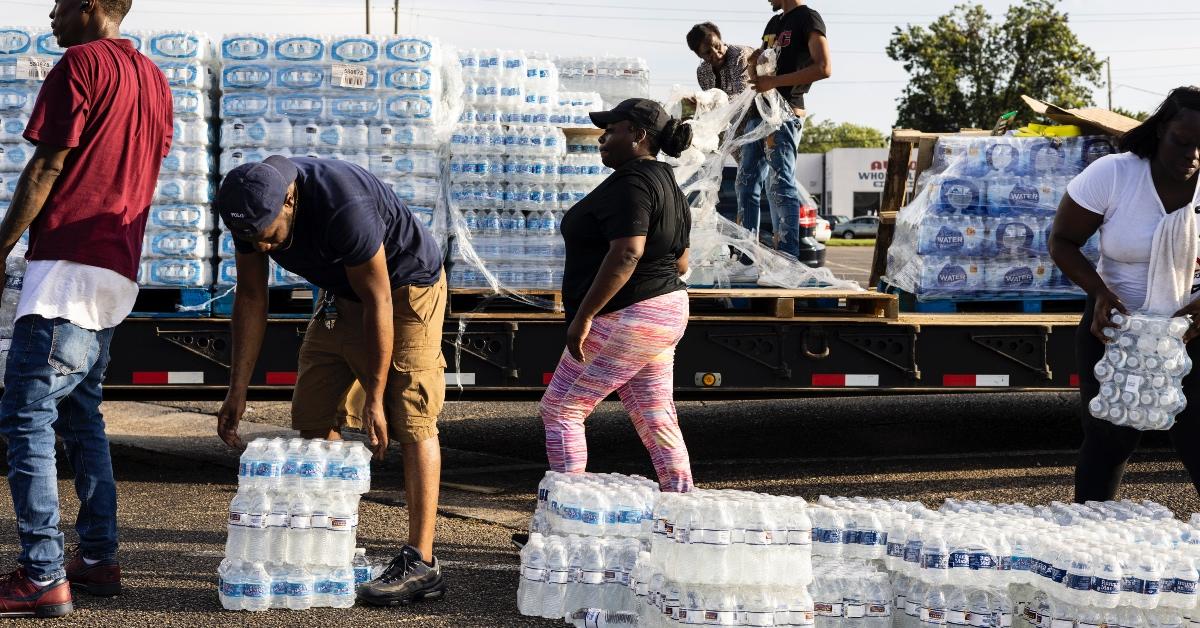 Failing Water Plant Might Be to Blame for Jackson, Miss. Water Crisis
The city of Jackson, Miss. has been issuing water boil adversaries for weeks now, essentially leaving thousands of residents with a water shortage. The recent rainfall and flooding pushed Jackson's water crisis over the edge.
Article continues below advertisement
After getting pounded with excessive rainfall just a few days ago, flooding caused the Pearl River to spill into the O.B. Curtis Water Plant. Here's why some Jackson, Miss. residents still don't have running water. Get the latest update on the situation.
Water pressure issues at the O.B. Curtis Water Plant caused interference with residents accessing running water.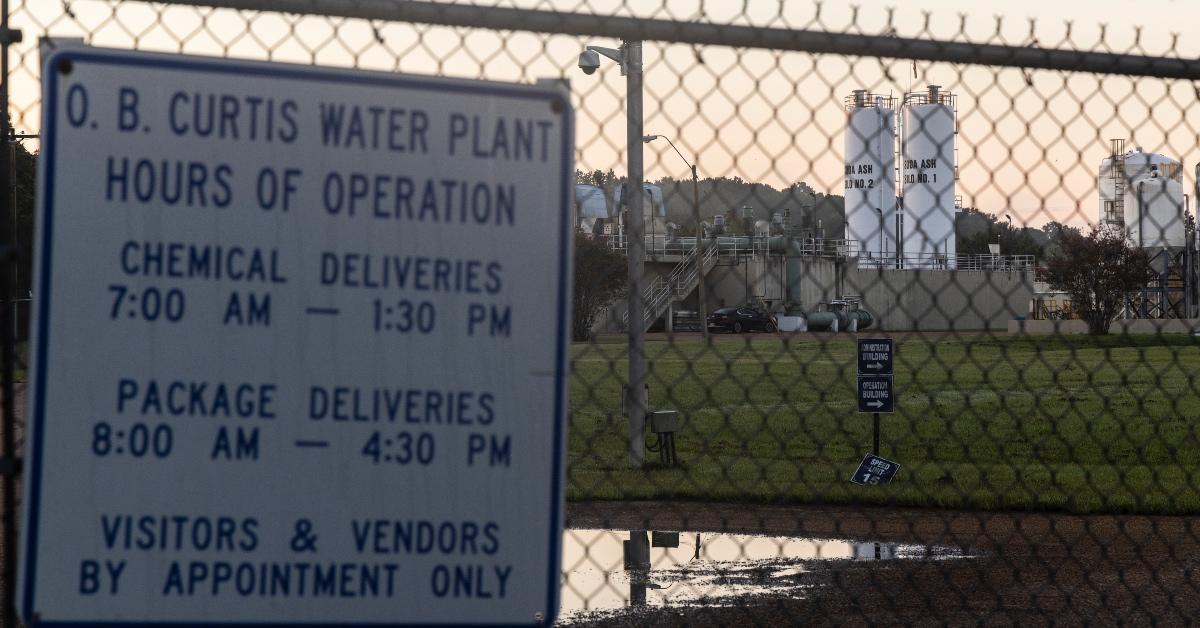 It was the flooding of the Pearl River (caused by excessive rainfall) that ignited issues at the O.B. Curtis Water Plant, which is responsible for treating over 50 million gallons of water per day, according to the BBC. After water entered the facility, many Jackson residents experienced low or no water pressure, prompting Mayor Chokwe Antar Lumumba to declare a water system emergency on Aug. 29.
Article continues below advertisement
In the press release, the city assured that it hadn't cut off water to Jackson residents, though some sources were reporting otherwise. A day later, the city notified residents that it had brought in tankers to distribute non-potable water to those who might need it. Non-potable water is generally used for things like flushing toilets, washing clothes, and cleaning, but it isn't consumable.
Essentially, what this means is that some residents may have still been without access to running water on Aug. 30.
Article continues below advertisement
Jackson's mayor blamed the city's failing water treatment facility for the current water crisis.
Nearly 180,000 Jackson, Miss. residents haven't been able to access running water since last weekend's rainfall, though Mayor Lumumba is suggesting there are other factors at play. On Aug. 31, Lumumba revealed to Democracy Now! that it was a poor-functioning water treatment facility that has heightened the crisis.
Lumumba said that he has been going to state leadership since he was elected into his role for an "overhaul of [the city's] water treatment facility." Jackson's Mayor said the city's water plant "has never functioned optimally" and has served as a "challenge since the moment it was created." While Lumumba says that his city has invested money in the upkeep of the water plant and water system, additional funding is needed.
Article continues below advertisement
Lumumba also admitted that Jackson's water system has endured "decades-long damage," some of which has been caused by a lack of maintenance.
Article continues below advertisement
Jackson, Miss. residents are dealing with flood damage as well.
While dozens of homes have suffered irreparable damage from the flooding, the city is working to get the O.B. Curtis Water Plant back up and running. In its most recent update, the city stated that the plant had experienced "some challenges with water chemistry" which resulted in customers having low to no pressure.
The plant had received a "temporary raw water pump" which would help speed up the process. City officials said they expected water pressure to begin increasing by the evening on Aug. 31. In the meantime, the city will continue to distribute cases of water to residents.