Warren Buffett and BlackRock Aren't Behind the DEF Shortage
Some see a conspiracy behind the shortage of DEF fluid in the U.S., and think Warren Buffett and BlackRock are behind it.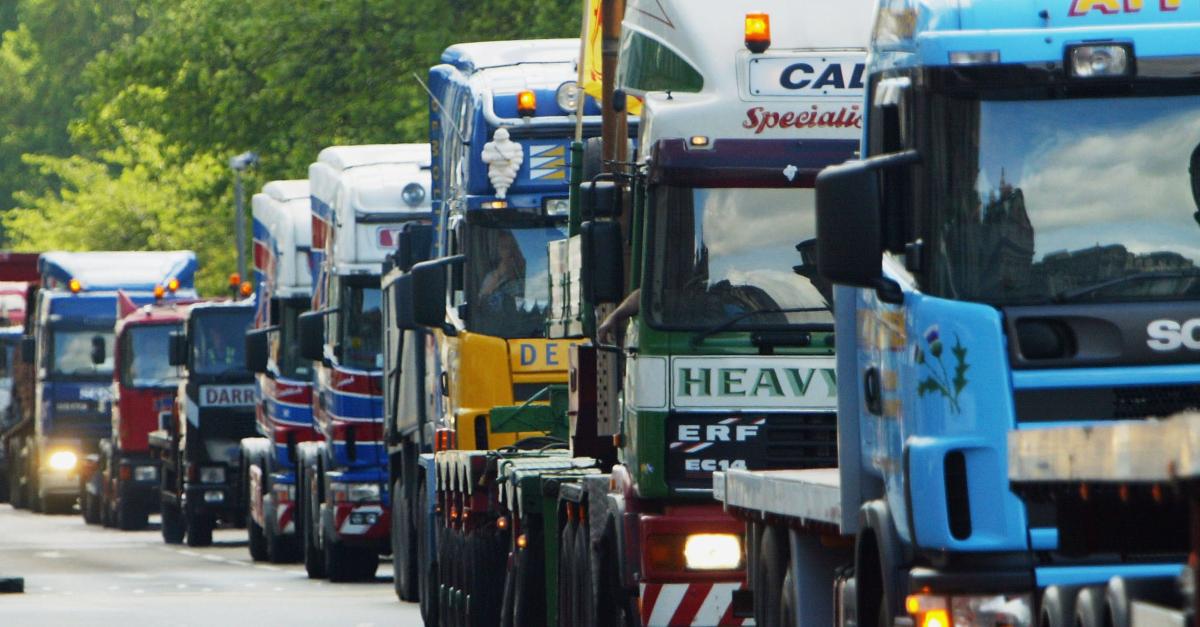 Over the last year, there have been shortages of food, energy, and industrial use products. Whereas most see blame these shortages on broken global supply chains, others see conspiracies. One shortage, of DEF (diesel exhaust fuel, also known as AdBlue), has aroused suspicions.
Article continues below advertisement
Article continues below advertisement
However, like many such theories, the DEF fluid conspiracy looks more like smoke than fire.
What's causing the DEF shortage?
One-third of DEF is urea, which has been in a short supply. Russia has banned urea exports, while China, another major urea exporter, has restricted exports. Natural gas shortages and rising prices have also impacted urea production. Natural gas, a key input in urea production, has been hard to come by as Russia is weaponizing its energy exports and Europe is scrambling to secure alternatives. Some urea also seems to have been diverted from DEF to producing fertilizer, which is in short supply as well.
Article continues below advertisement
Union Pacific threatened to cut DEF shipments
In April 2022, Pilot Travel Centers CEO Shameek Konar said Union Pacific has asked the company to reduce its DEF shipments as Union Pacific was grapplig with labor shortages and other issues. Konar said, "It's an absolute disaster. Trucking is already so tight, and we're having freight problems." In its response, Union Pacific said it's aware of the problems and is taking steps to address them.
Article continues below advertisement
Article continues below advertisement
DEF shortage conspiracy theories abound
Pilot Travel Centers, owned by Pilot Plying J, is a major supplier of DEF in the U.S. Warren Buffett's Berkshire Hathaway holds a significant stake in the company. Whereas the DEF shortage seems to be the result of supply-chain and labor shortage issues, some blame it on deliberate efforts by Buffett and BlackRock. One Reddit post suggesting a conspiracy claimed that BlackRock is the largest stockholder in both Berkshire Hathaway and CF Industries, a fertilizer company.
Article continues below advertisement
Article continues below advertisement
The post is incorrect, though: Vanguard is the biggest stockholder in both companies. Although BlackRock is among the top stockholders, that's because of holdings in passive ETFs and index funds.
Article continues below advertisement
Buffett and BlackRock stand to lose from the DEF shortage
Both Buffett and BlackRock have a lot riding on the U.S. economy. Whereas Berkshire is a conglomerate whose fortunes are mostly tied to the health of the U.S. economy, a DEF-driven slump in the U.S. economy would be the last thing BlackRock would want. Rising markets lead to more fund inflow and fees for BlackRock. If the U.S. economy is indeed grounded due to the DEF shortage, neither Buffett nor BlackRock would benefit.