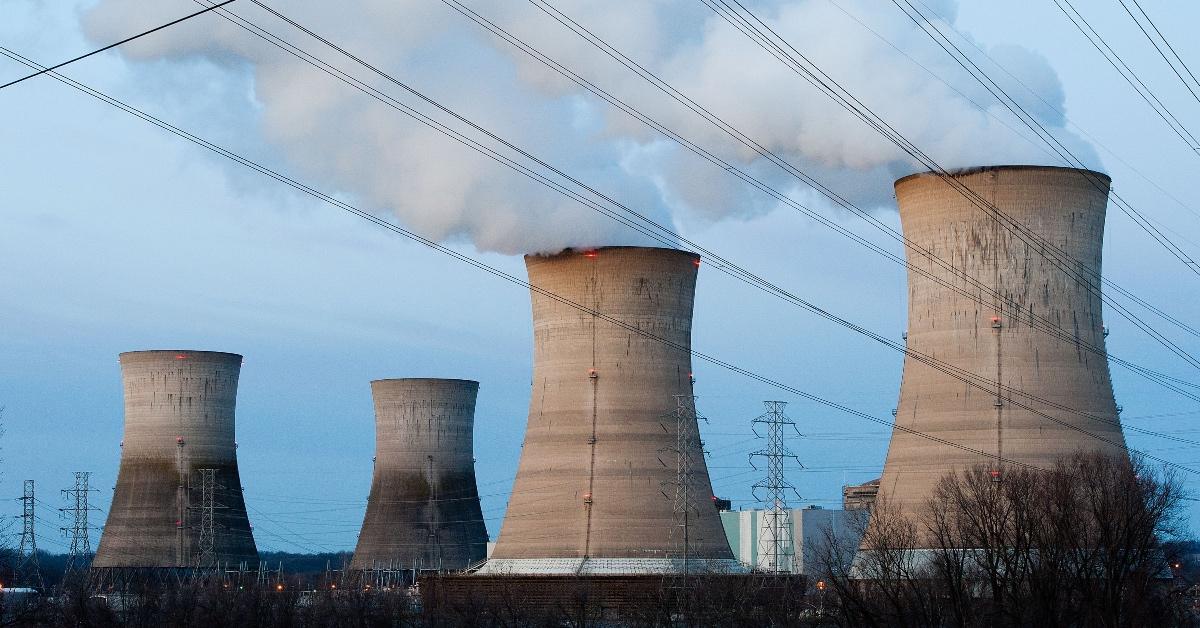 Three Mile Island Isn't Operational Anymore — Dismantling the Plant Will Take Decades
During the early morning hours on March 28, 1979, operators at Three Mile Island Unit 2 were startled out of their seats by multiple alarms going off simultaneously in the control room. While operators couldn't quite grasp what was happening at that time, it was later revealed that the Unit 2 reactor had partially melted down, according to the NRC (U.S. Nuclear Regulatory Commission) and radiation escaped into the community.
Article continues below advertisement
Article continues below advertisement
Although Three Mile Island isn't operating anymore, people still question what truly happened and whether it's safe now. Here's what we know.
What is Three Mile Island?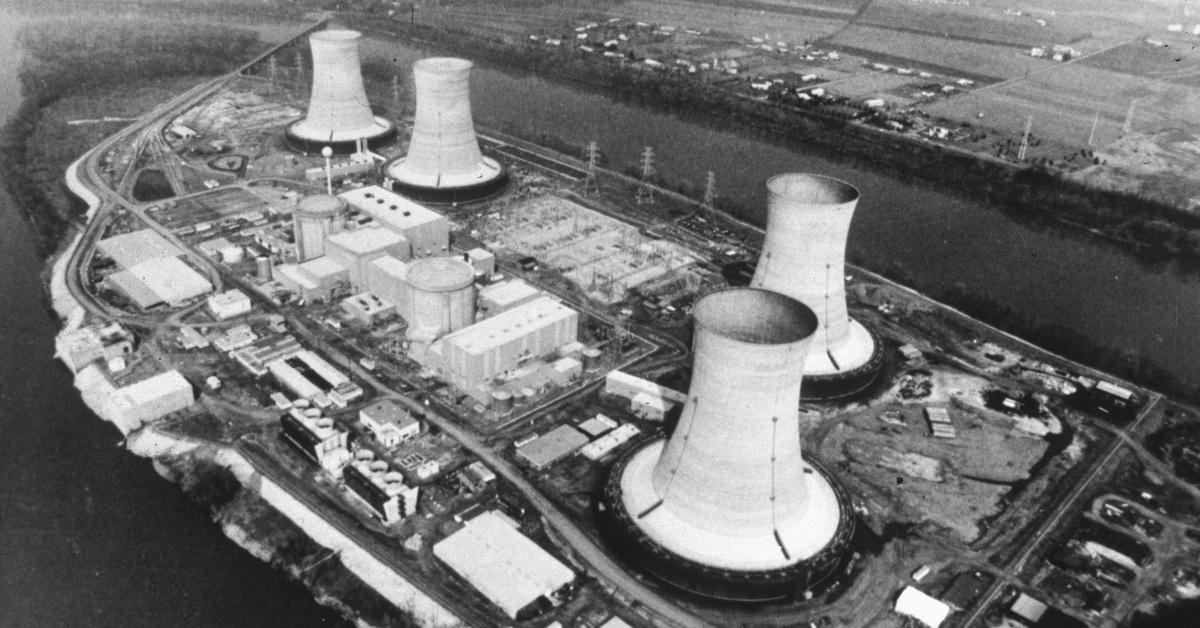 Three Mile Island is the site of an inoperative nuclear power plant located near Middletown, Pa. Construction of the plant began in 1968 and ended in 1978. The site was home to two nuclear reactors, both of which successfully produced electricity. While there didn't appear to be any issues with Unit 1 (before 1979), a crisis arose just a few months after Unit 2 came online.
Article continues below advertisement
Three Mile Island was initially operated by Metropolitan Edison Company (Met-Ed). Several years after the accident, which prompted an immediate shutdown of Unit 2, Exelon Corporation took over Unit 1 in 2000 and later shut it down in 2019.
What caused the Three Mile Island accident?
On March 28, 1979, at around 4:00 a.m. EST, the NRC says Unit 2 experienced either an electrical or mechanical failure that "prevented the main feedwater pumps from sending water to steam generators." This stopped the removal of heat from the reactor core, which ultimately caused the reactor to shut down.
Article continues below advertisement
Article continues below advertisement
The NRC says that pressure built up in another part of the system, which cause a valve to open until the pressure levels dropped. Unfortunately, while operators in the control room were under the impression that the valve had closed, it actually remained open.
Things only appeared to go downhill from there as more issues developed and "other instruments available to plant staff provided inadequate or misleading information." One of the more serious concerns, which officials allegedly downplayed at the time, was the leakage of radiation due to the core overheating.
Article continues below advertisement
While the people at the Metropolitan Edison company initially informed officials that the accident didn't pose a threat to public safety, radiation allegedly was detected at least 16 miles away from the nuclear plant. This claim was taken from a recent Netflix documentary series titled Meltdown: Three Mile Island.
Article continues below advertisement
Despite the miscommunication, the accident led to many evacuating the area in effort to protect themselves from the potential threat of radiation exposure.
Article continues below advertisement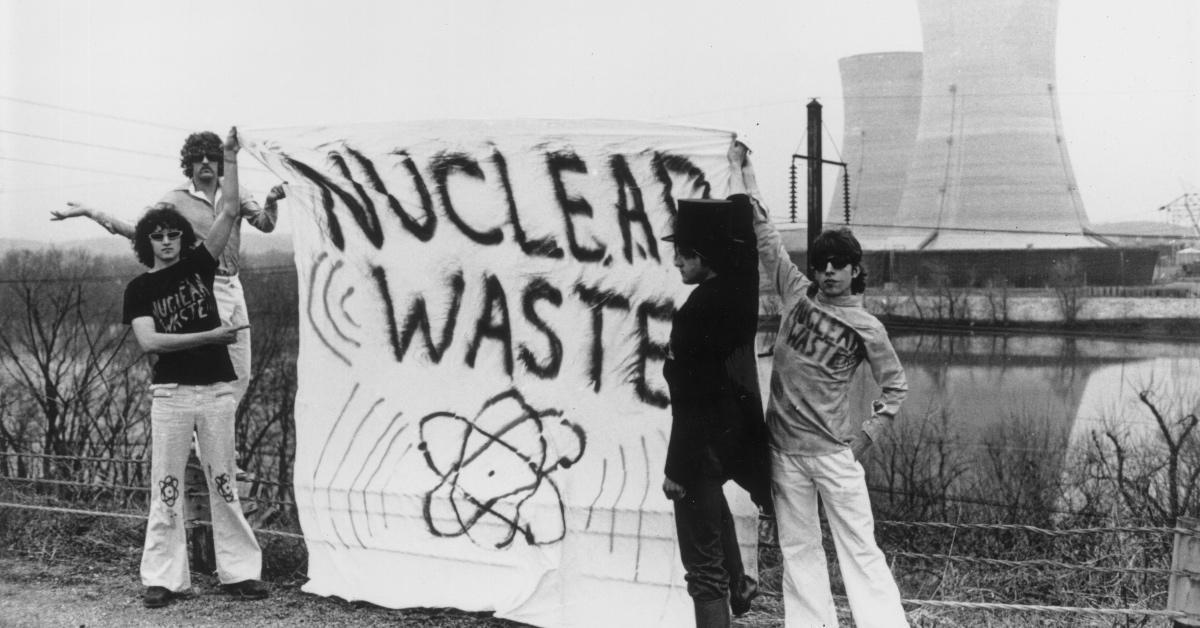 Is Three Mile Island safe now?
After what historians consider to be one of the worst nuclear disasters occurred, it was revealed that radiation had escaped into the environment, although it wasn't clear just how many people were exposed to it. The NRC states that the 2 million people who lived in the area surrounding the Unit 2 reactor only received a dose of about "1 millirem above the usual background dose."
Article continues below advertisement
Article continues below advertisement
While no deaths or injuries were immediately reported in connection with the Three Mile Island accident, many civilians believe they experienced adverse health effects as a result. And many remain concerned about whether the plant is now safe.
And to answer that question, well, the plant might be safe now.. While Three Mile Island is still radioactive since it takes years or even decades for one to be properly dismantled, sources like Newsweek claim that the amount of radiation being released isn't believed to pose a threat to humans or nature.