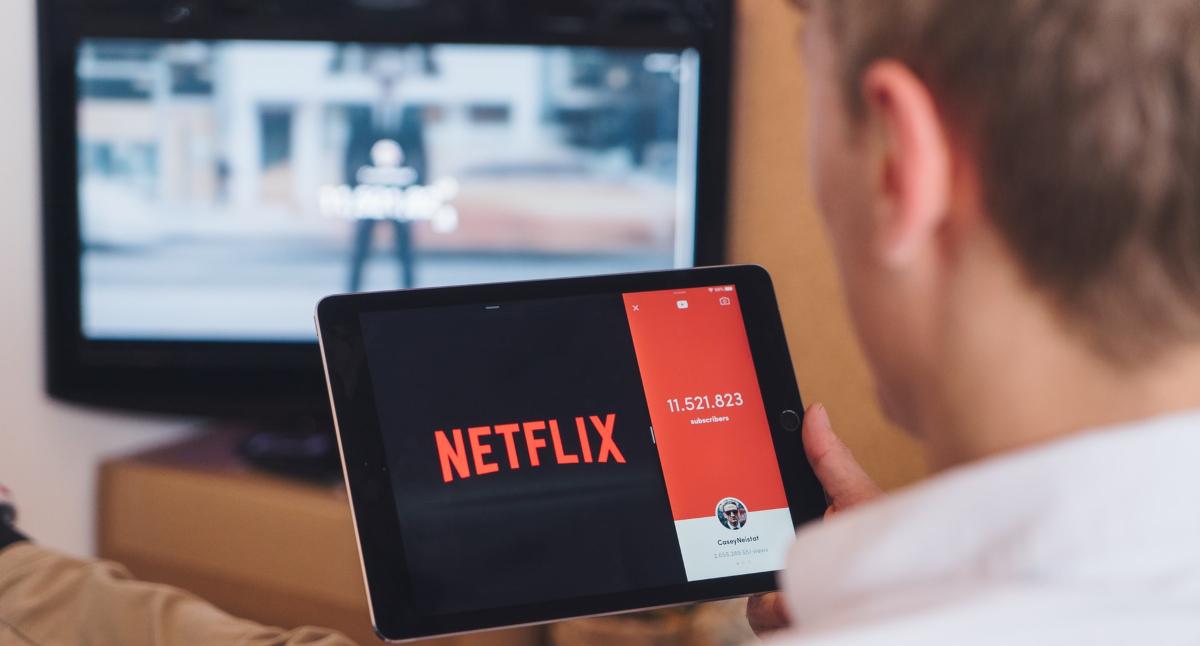 Why Is Netflix Losing Subscribers? Numbers Continue to Drop Ahead of Q2 Earnings
Netflix stock has been having a tough year and looks set to continue its dismal run. When the streaming giant reported its earnings for the first quarter of 2022 on April 19 after markets closed, it disclosed that its subscriber count dropped by 200,000 in the quarter. Ahead of Netflix's second-quarter earnings release, many are concerned about the company's future. Why is Netflix losing so many subscribers?
Article continues below advertisement
Article continues below advertisement
The losses are piling up. The company added 8.28 million subscribers in the fourth quarter of 2021 and predicted that it would add 2.5 million subscribers in the first quarter, but disappointed. For the second quarter, experts expect the streaming giant to report a loss of 2 million subscribers. "There will be hell to pay if they report a number that is significantly higher than the 2 million loss being thrown around," stated Andrew Hare, the Senior VP of research at Magid.
Article continues below advertisement
Netflix's subscriber growth has been disappointing
Netflix's paid subscriber count grew during the first half of 2020 after COVID-19 lockdowns forced people to stay at home. Since then, its subscriber numbers have mostly disappointed. In the first quarter, in addition to missing its own estimate, the company missed analysts' estimate of 6.93 million added subscribers. Netflix also lost an overwhelming amount of subscribers in Russia after exiting business with the country for its invasion of Ukraine.
Netflix was one of several companies to exit Russia. As a result, Netflix lost Russian 700,000 subscribers in the first quarter. The company also lost almost 640,000 subscribers in North America, in addition to losing subscribers in Latin America. Whereas Netflix added over 1 million subscribers in the Asia-Pacific region, it isn't a very profitable market for the company. While Netflix attempted to recoup those numbers, it wasn't enough to compensate for the loss.
Article continues below advertisement
Article continues below advertisement
Why is Netflix losing so many subscribers?
Even after adjusting for the Russia exit, Netflix's net subscriber number in the first quarter was 2 million lower than what it had guided for. The company attributed the low subscriber numbers to several factors:
Lower-than-expected retention of existing subscribers
The slowdown in central and eastern Europe after Russia's invasion of Ukraine
Macroeconomic headwinds and higher prices in Latin America
Article continues below advertisement
Password-sharing and rising competition. (Netflix estimates that 100 million people watch its videos through password sharing, and 30 million of these are in the lucrative North American market.)
Stay-at-home trends spurred by COVID-19 lockdowns have faded
Article continues below advertisement
Article continues below advertisement
Netflix customers have their own reasons for why Netflix is losing subscribers. The Verge reported that customers find a better selection of shows on other streaming sites such as Hulu. Subscription cost is another factor as well.
Basic: $9.99, one screen (No HD or Ultra HD access)
Standard: $15.49, two screens, HD access (no ultra HD)
Premium: $19.99, four screens, HD and Ultra HD access
The number of screens refers to how many can watch at one time.
Netflix also has a history of putting out a show that fans gravitate to, only to cancel it later. Fans have noticed they can watch a show on Netflix for a month or two only to have it leave and go to another streaming service. Also, Netflix lacks in the franchise area. The only franchise saving grace for Netflix at the moment is Stranger Things. Many know that fans who flock to a streamer for one show likely leave when the season ends.
Article continues below advertisement
Article continues below advertisement
Experts have their projected earnings figures for Netflix's Q2 report
Per Yahoo Finance, experts expect Netflix to report $8.05 billion in revenue, an adjusted EPS of $2.99, and a loss of 2 million subscribers. Financial firm Morgan Stanely has warned that companies like Netflix need to be on the lookout for a "streaming recession." An analyst with Stanley says, "We are lowering net adds expectations across the board to reflect rising churn risk from consumers trimming their streaming portfolios in a more difficult economic environment."
Article continues below advertisement
Netflix seems to be past its prime.
Netflix expects to lose another 2 million subscribers this quarter, blaming price hikes and weak customer acquisition. The second quarter tends to be slower for the company as well.
Before its earnings for the fourth quarter of 2021, Netflix maintained that it didn't see competitive headwinds in the streaming industry, and thought that streaming would continue to take market share from linear television. However, for two quarters now, it has admitted to pressure from competing streaming services. With companies such as Disney expanding aggressively into streaming, it would be fair to say that Netflix is past its prime.