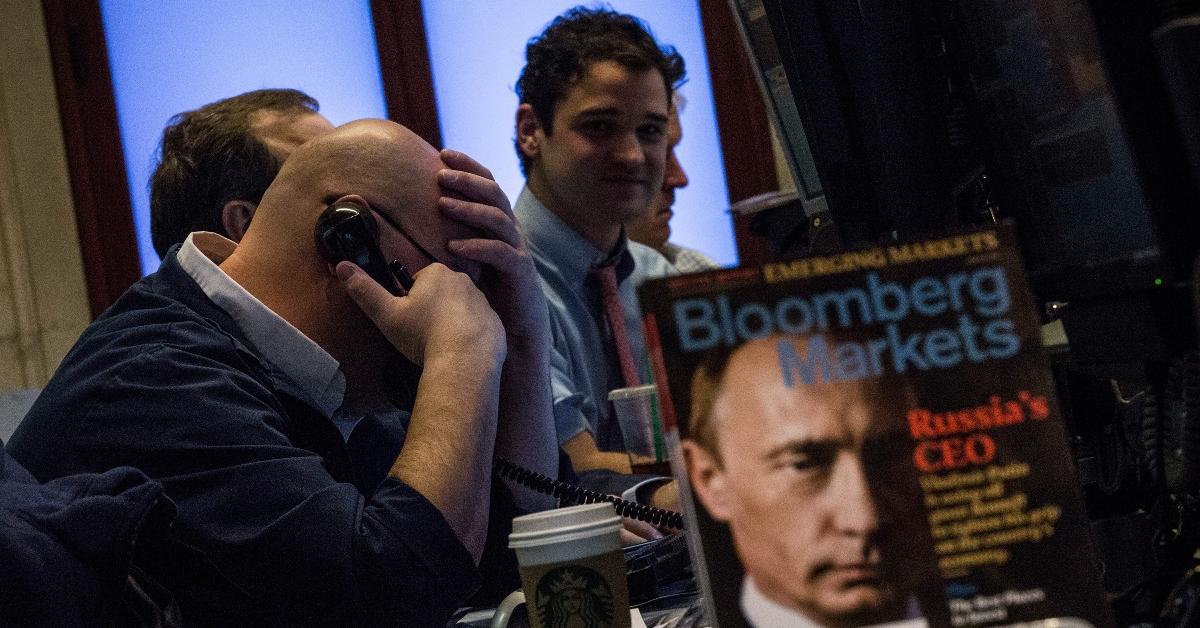 Is the Russian Stock Market Open? Trading Has Been Suspended Since Ukraine Invasion
Russia's stock market shut down about a month ago after Russian President Vladimir Putin sent troops to invade Ukraine. Russia's Ukraine invasion led to economic sanctions from the U.S. and other countries. So, is the Russian stock market open again?
Article continues below advertisement
Article continues below advertisement
On March 21, the Russian stock exchange in Moscow reopened, but only for trading government bonds, the BBC reports. Stock trading is still on hold, and there's little information on when it will resume.
"Technically, everything is ready, and we are hoping this will resume in the near future," Moscow Exchange spokesman Andrei Braginsky told the BBC.
Article continues below advertisement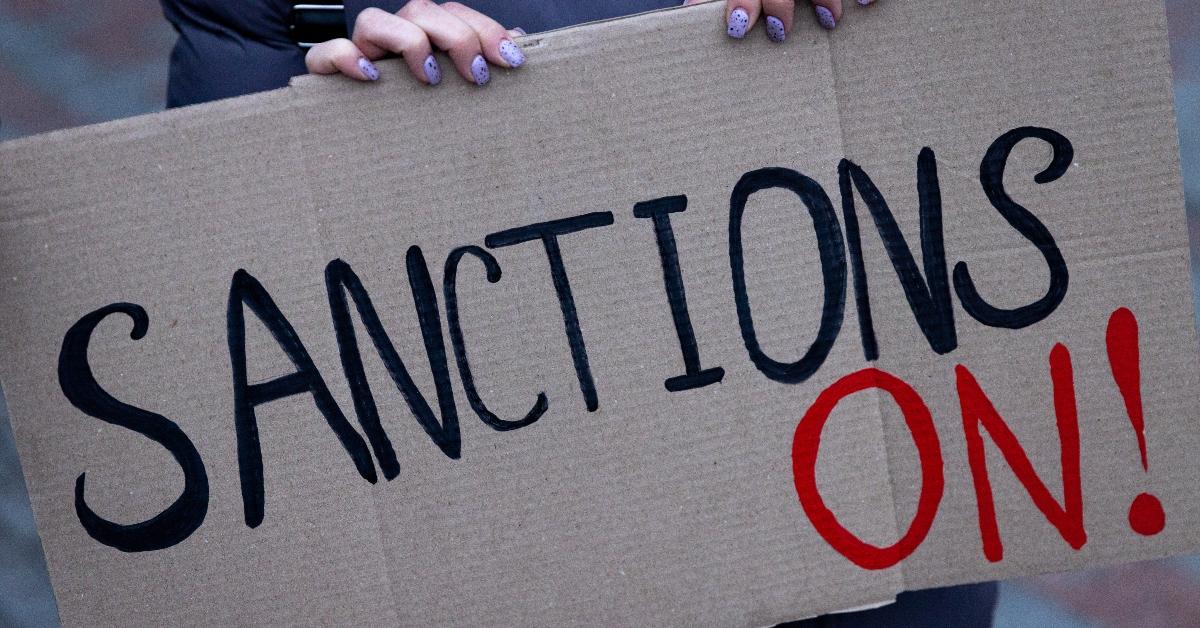 Last week, Russian Central Bank governor Elvira Nabiullina announced that the market would partially reopen for bond trading.
Article continues below advertisement
Article continues below advertisement
"We are now ready to gradually resume trading on the Moscow Exchange. On Monday, trading will open for government bonds," she said in a press conference reported by The Moscow Times.
The Russian government plans to buy bonds to help stabilize financial markets.
Nabiullina also said the central bank would buy government bonds "in order to neutralize excessive volatility and provide balanced liquidity," The Moscow Times reports.
Article continues below advertisement
"After a period of stability has returned to the financial markets, we plan to fully sell the assets that have been acquired in order to neutralize the effects of this action on monetary conditions," she said.
Article continues below advertisement
Foreign investors could be blocked from selling Russian assets.
Once stock trading in Russian companies does resume, trading may still not be available to foreign investors. The Russian government is proposing to block foreign investors from selling Russian shares, The Moscow Times reports. The move ensures that politics don't strictly drive investors' decisions to sell Russian assets.
Article continues below advertisement
"In the current sanction situation, foreign entrepreneurs are forced to be guided, not by economic factors, but to make decisions under political pressure," Russian Prime Minister Mikhail Mishustin said in a governmental meeting reported by Reuters. "In order to give business a chance to make a considered decision, a presidential order was prepared to impose temporary curbs on exit from Russian assets."
To avoid a massive rush by investors to sell shares once the market fully reopens, the Russian government has set aside about 1 trillion rubles ($10 billion) to buy Russian shares, reports The Moscow Times reports.
Article continues below advertisement
Article continues below advertisement
The value of the Russian ruble is struggling.
The Russian ruble has taken a hit from the Ukraine invasion and subsequent sanctions from the West. Earlier this month, the ruble's value plunged to the point that it was worth less than a U.S. penny. Although it has regained some traction after Russia's central bank raised its key interest rate to 20 percent, the ruble is still trading below what it was before the invasion.
As the financial crisis in Russia deepens, the Russian government also narrowly sidestepped defaulting on its debts by paying $117 million for interest on two sovereign Eurobonds last week, CNBC reports. If Russia defaulted on the debt, the consequences would be much like what happens if you don't pay your credit card on time, the result is a mark against their credit rating that would make it harder to borrow money in the future.