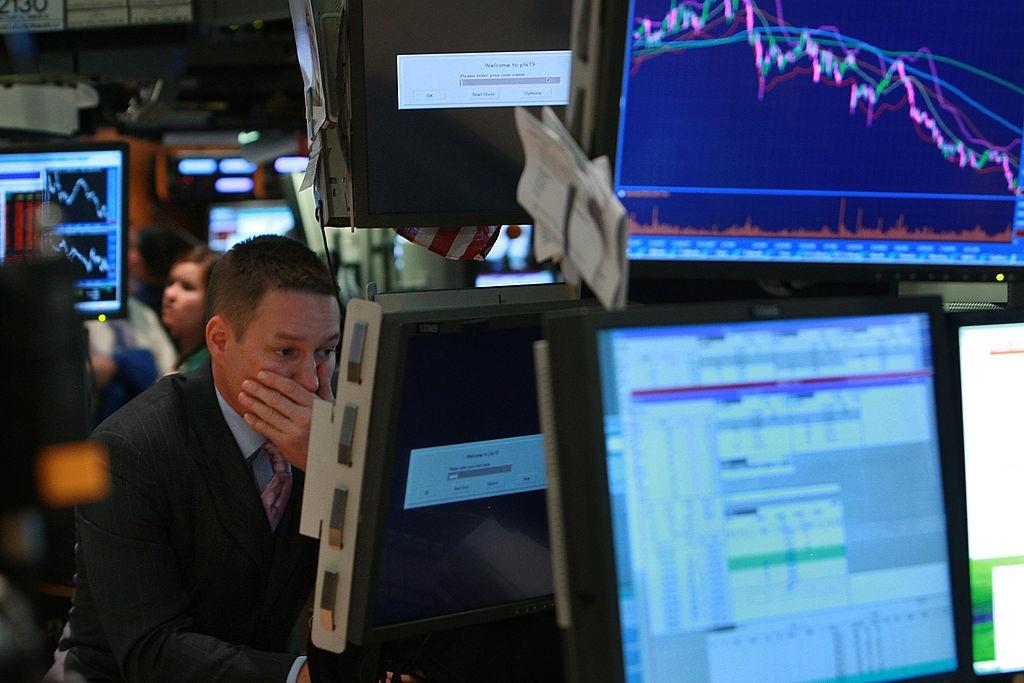 What To Consider Before You Buy Russian Stocks
Russian assets are plunging as sanctions arising from the Ukraine crisis continue to hit the country's economy. But that hasn't stopped some investors from seeking the best Russian stocks to buy while they're cheap.
Article continues below advertisement
Article continues below advertisement
Sanctions have targeted nearly all of Russia's major industries, from energy to banking. The country is a major producer of oil, which it exports to Europe and other countries, as well as farm produce. But the sanctions have dealt a heavy blow to its international business, with demand for Russian-sourced products declining and cross-border payments difficult.
What to consider before buying Russian stocks
Investors are eager to buy the dip in Russian stocks, betting that once the war stops, the battered Russian economy will recover. However, investing in a country at war requires a cautious approach. As nobody knows when the war will stop or how long the sanctions will remain in place, investors buying now could be holding Russian penny stocks for a very long time. But, if you have money you can afford to lose, there are some stocks to consider.
Article continues below advertisement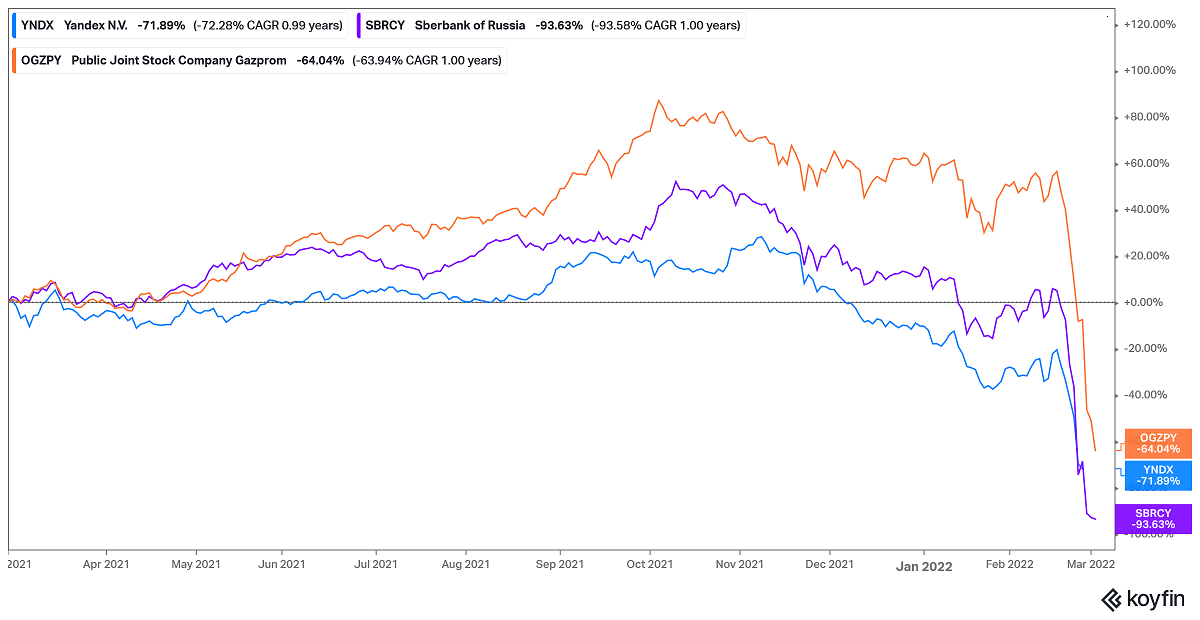 The best Russian stocks to buy now
The best Russian companies to invest in are those with the potential to recover quickly, such as those in energy, banking, and technology. Some worth looking at are:
Gazprom (OGZPY).

Sberbank (SBRCY).

Yandex (YNDX).
Article continues below advertisement
Article continues below advertisement
It's been business as usual for Gazprom despite the sanctions
Multinational energy company Gazprom's products include natural gas. Its stock has taken a heavy beating amid the Ukraine crisis, with its partner Shell ditching their joint venture. But sanctions haven't affected Russia's energy exports, so Gazprom continues to deliver its products to customers across Europe and beyond. The company is also seeking to increase its deliveries to China through a new pipeline through Mongolia.
Article continues below advertisement
Sberbank spared the SWIFT purge
Sberbank, Russia's biggest bank, has managed to stay on the SWIFT global payment system while other Russian banks have been kicked off. Although Sberbank is folding operations in some international markets because of the sanctions, it remains an important financial link between Russia and the world. It also bodes well for Sberbank that China has refused to join the sanctions against Russia, as the bank offers money transfer services to China in partnership with Jack Ma's Alipay.
Article continues below advertisement
Yandex taking joint ventures from Uber
Yandex, Russia's Google equivalent, provides an internet search service, cloud computing, ride-hailing, and food delivery services. It's also focused on building driverless cars and making consumer electronics. Yandex has been buying up Uber's stakes in some joint ventures.
How to buy Russian stocks
Russia has closed its stock market as it grapples with sanctions, but investors can purchase shares in Russian companies through some foreign exchanges. In the U.S., the Nasdaq and NYSE have halted trading in Russian stocks over regulatory concerns, meaning that U.S. investors may need to go through over-the-counter markets to access Russian stocks.