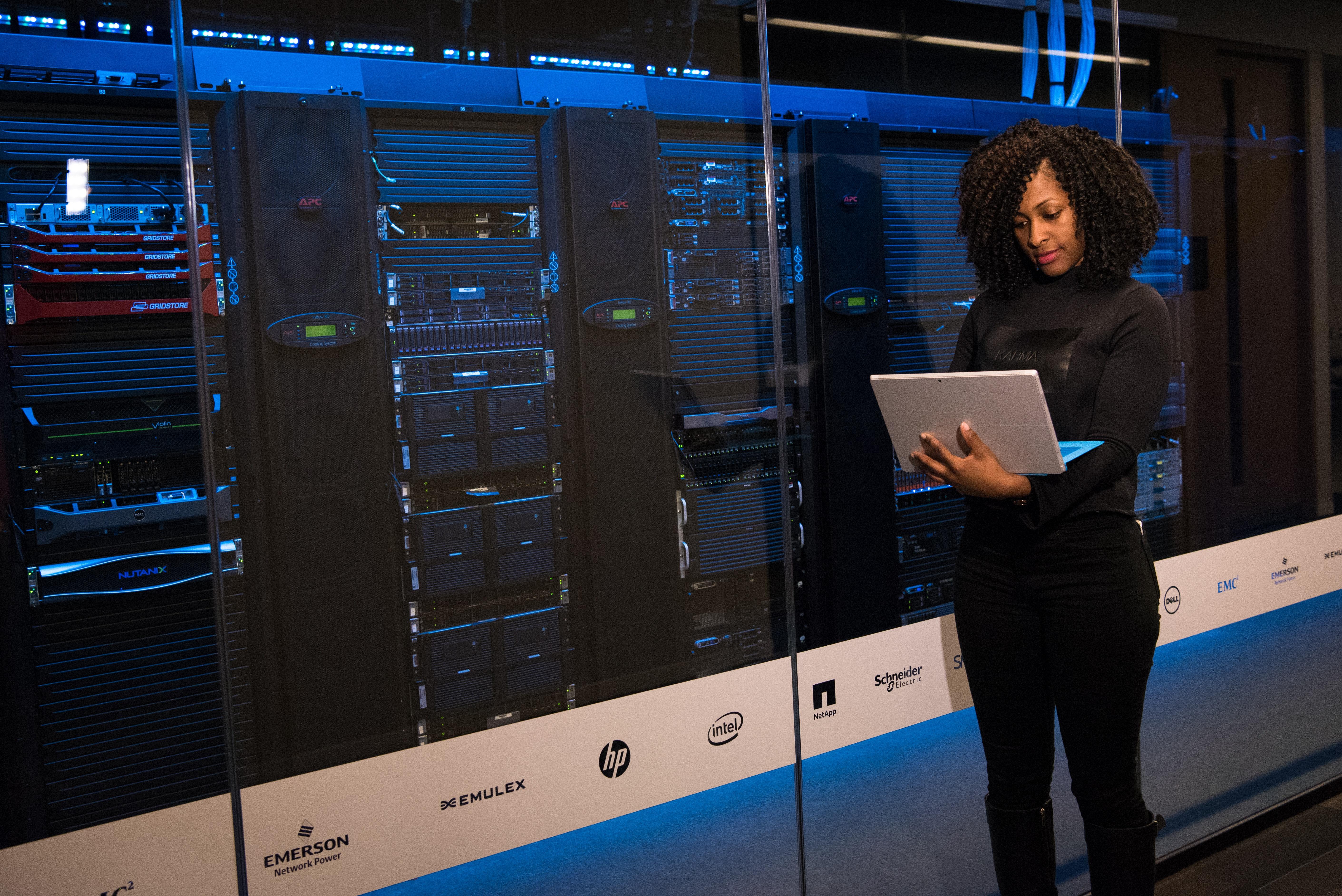 AMD EPYC Rome to Be in Dell's New PowerEdge Servers
By Puja Tayal

Sep. 18 2019, Updated 11:42 a.m. ET
Yesterday, Dell (DELL) launched five new PowerEdge servers powered by Advanced Micro Devices' (AMD) second-generation EPYC Rome server CPUs (central processing units). The five servers—two single-socket servers and three double socket servers—come more than a month after AMD launched the EPYC Rome on August 7. Although Dell has used AMD EPYC Naples CPUs in the past, the PC maker didn't attend the EPYC Rome launch event, surprisingly. At the event, Lenovo and Hewlett Packard Enterprise (HPE) unveiled plans to launch two servers powered by the new CPU.
According to IDC, Dell was a leader in the server market in the second quarter, with a 19% share. It was followed by HPE at 18%. Lenovo placed fourth with a 6.1% share. Yesterday's announcement sent AMD stock up almost 1%, as Dell strengthens the EPYC Rome's reach.
Article continues below advertisement
Dell EMC PowerEdge servers leverage AMD Rome's innovations
The new PowerEdge servers fall under the Dell EMC brand. The servers have been redesigned to leverage every single innovation of the 64-core, 128-thread AMD EPYC Rome. Among those innovations are a PCIe Gen 4.0 (peripheral component interconnect express) motherboard interface, 64 Gbps (gigabytes per second) bandwidth, and embedded security. Moreover, it has up to 26% more PCIe lanes and a 60% faster fabric interconnect than its predecessor, Naples. AMD significantly improved EPYC's performance with Rome. The improvements make it ideal for HPC (high-performance computing), databases, and virtual desktop infrastructures.
Dell has also added Ready Solutions for HPC and Ready Nodes for vSAN hyperconverged infrastructure to its new PowerEdge servers. With these additions, it has optimized its servers for emerging workloads such as HPC and virtualization. According to CRN, the servers are also suitable for data analytics, software-defined storage, virtualization, multicloud implementation, and edge computing. The CRN article, citing Dell senior vice president of product management for server and infrastructure systems Ravi Pendekanti, stated that these servers set new records for certain workloads:
The single-socket PowerEdge R7515 delivered 280% better virtualized database performance than its AMD Naples–powered predecessors.
The dual-socket PowerEdge C6525's performance based on the SAP Sales and Distribution benchmark was 202% better.
The two single-socket servers, the R6515 and R7515, are available immediately. Next month, the two dual-socket servers, the R6525 and C6525, are due to hit the market. The R7525 is expected to arrive in early 2020.
Article continues below advertisement
AMD EPYC Rome achieves performance milestones
Other AMD EPYC Rome customers have also achieved performance milestones. Last week, broadcast-grade encoding and optimization software solutions provider Beamr Imaging achieved the world's first real-time 8K HEVC (high-efficiency video coding) encoding with the help of a single AMD EPYC 7742.
Beamr designed its software to use all of the EPYC Rome's 64 cores, reports Tom's Hardware. The CPU encoded the 8K footage in real time at 79 frames per second, with the ten-bit color necessary for HDR (high-dynamic-range) imaging. Tom's Hardware notes that this encoding is an achievement, as parallelization is difficult at larger core counts.
Article continues below advertisement
Analysts optimistic on AMD EPYC Rome
This year may see AMD gaining server CPU market share from Intel (INTC). AMD has long been the underdog in this space. Intel's Xeon CPUs outperformed its own CPUs, prompting AMD to offer them at a low price. According to TechTarget, 451 Research research manager Christian Perry says AMD changed its strategy with the EPYC Naples's launch in 2017. He noted that AMD shifted its focus from cost to performance to compete with Intel's Xeon. With the EPYC Rome, AMD is looking to overtake Intel in performance, Perry said. AMD's Rome offers more cores, PCIe 4.0 lanes, and memory than Intel's Xeon.