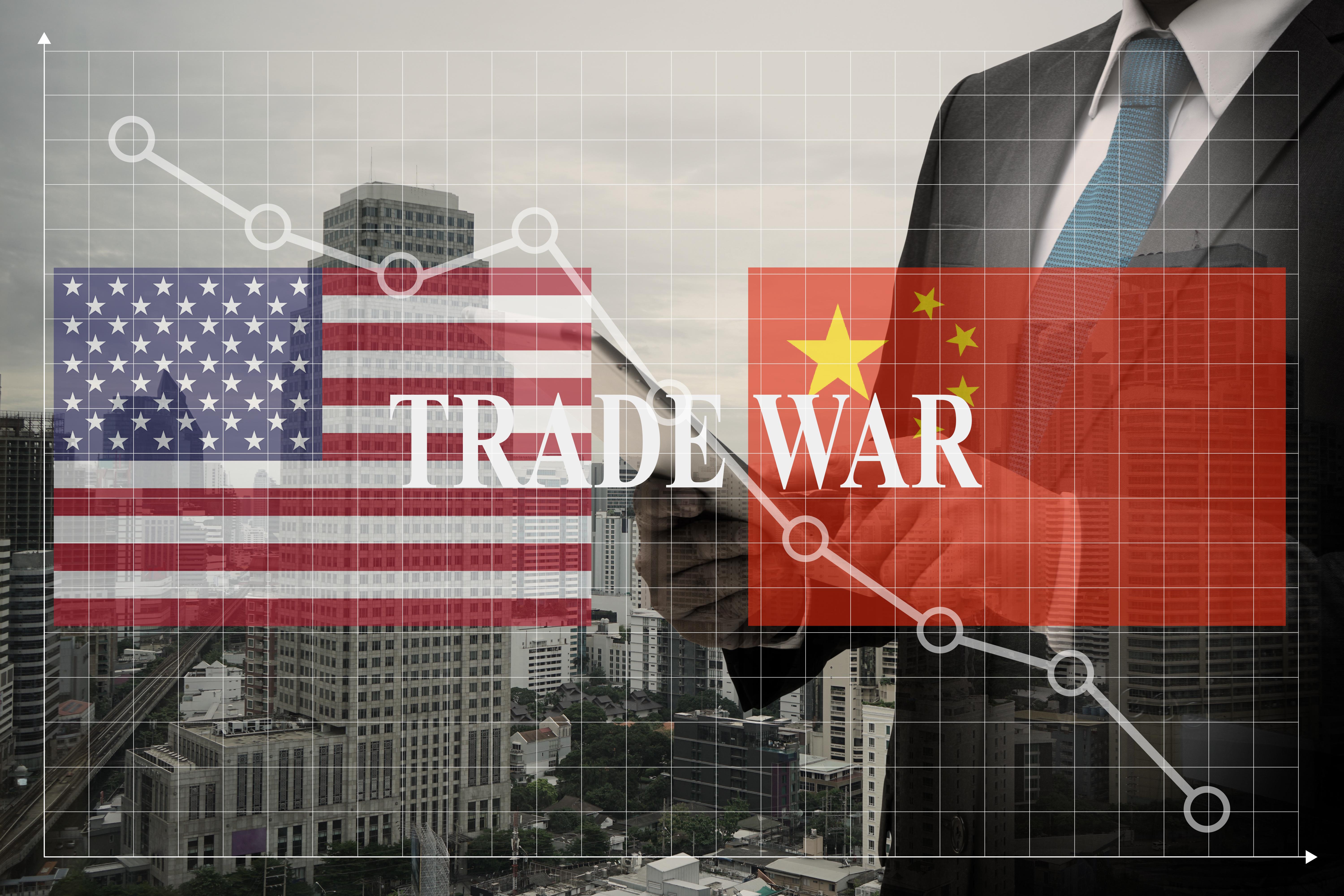 Was Friday's Tech Sell-Off Justified?
By Adam Rogers

Aug. 5 2019, Published 8:25 a.m. ET
Last week, Donald Trump threatened 10% tariffs on $300 billion in Chinese imports on September 1. This new round of tariffs is set to impact consumer electronic goods such as smartphones and laptops. The tariff war escalation sent the stock market tumbling on August 2, led by a tech sell-off.
The SPDR S&P 500 ETF fell 0.8%, while the tech-focused Invesco QQQ Trust ETF and the Technology Select Sector SPDR ETF (XLK) slipped 1.5% and 1.6% respectively. China's JD.com (JD), Alibaba (BABA), Baidu (BIDU), and Sina (SINA) fell 2.1%, 2.8%, 1.3% and 0.2%. The tariff threat spooked markets.
Article continues below advertisement
Several data storage stocks also fell after NetApp's discouraging forecast. NetApp stock lost over 20.0% on Friday after the company's preliminary guidance was below analysts' estimates. NetApp attributed this guidance to soft IT spending and a weak macroeconomy. Peers Dell Technologies (DELL), Pure Storage (PSTG), Splunk (SPLK), Hewlett Packard Enterprise (HPE), and Cisco (CSCO) fell 9.2%, 9.3%, 6.4%, 6.2%, and 4.0%, respectively, on Friday.
Analysts warned of the slowdown in IT spending
Article continues below advertisement
All eyes on Apple amid tech sell-off
While slowing tech spending is a concern, technology stocks are also the most vulnerable to increasing tariffs. Several companies have heavy exposure to China, and the new round of tariffs could impact their revenue and bottom line.
Apple (AAPL) stock was down over 2.0% on Friday, losing over $40 billion in market cap. Apple's manufacturing costs are set to increase with the new round of tariffs. The company now has to decide whether it will bear these costs or pass them to consumers.
Apple products, priced at a premium, are out of reach for consumers in the most emerging markets. It could lose sales if it passes costs to consumers. Alternatively, absorbing the costs would hurt the company's profit margin. Apple could consider moving its manufacturing to India or Vietnam.
Wedbush analyst Dan Ives has forecast Apple's earnings falling 4.0% in fiscal 2020 if it absorbs the tariff costs. By transferring costs to consumers, it could reduce iPhone demand by 6 million–8 million devices in domestic markets. Apple stock has fallen about 5.0% in the last two trading sessions. Could Friday's tech sell-off be the start of an extended bear run for tech stocks, or will they bounce back?