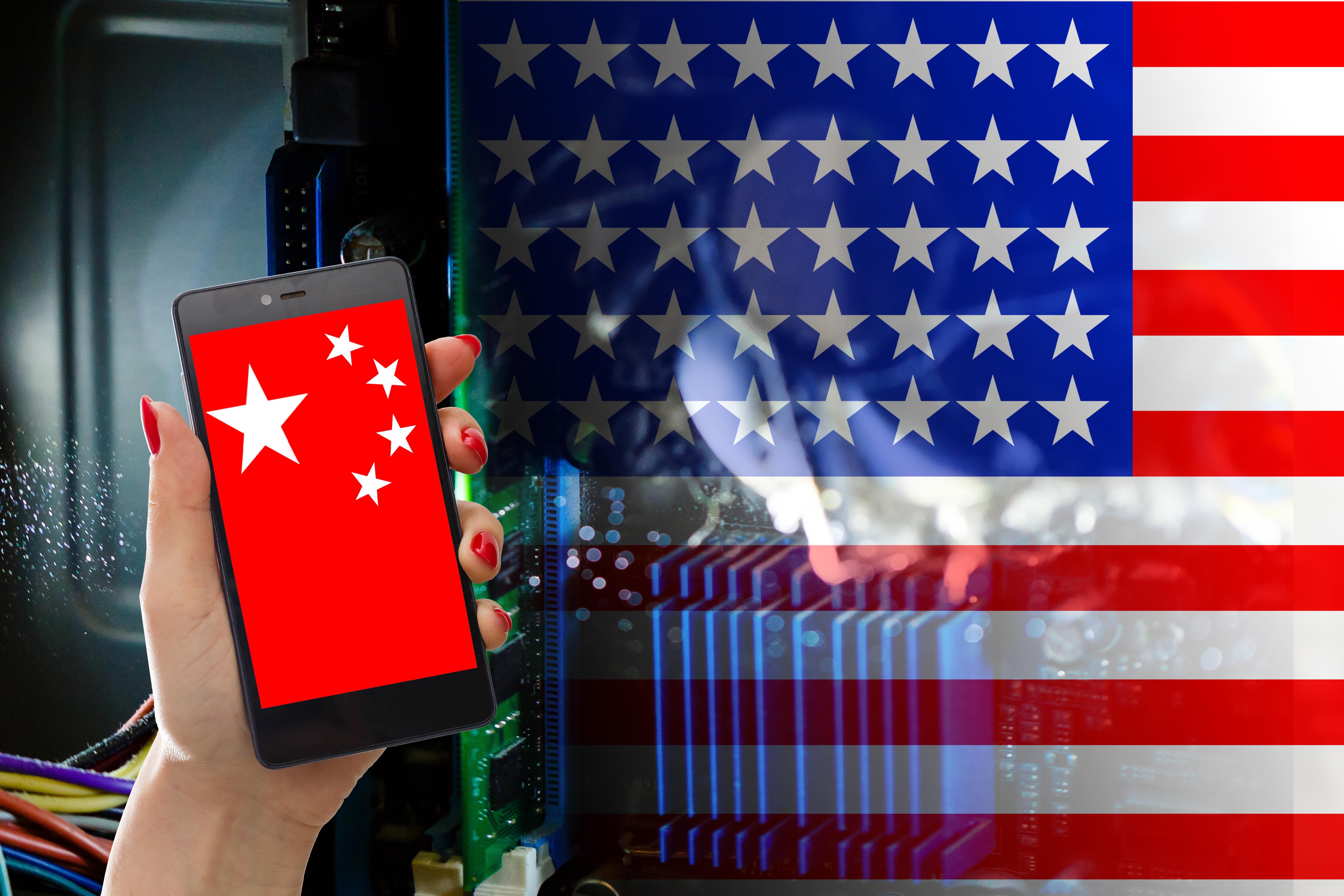 US Semiconductor Firms, Huawei, and Trade War Politics
By Puja Tayal

Aug. 14 2019, Published 3:07 p.m. ET
When the going gets tough, the tough get going. US semiconductor companies are slowly adjusting to the United States-China trade war. As US-based chip firms adjust their supply chains to avoid tariffs, they are having difficulty coming to terms with the trade restrictions on Huawei. The confusion around the Huawei trade restrictions makes it difficult for chip companies to plan their production cycles.
First, President Donald Trump banned all US companies from trading with Huawei. Then he gave a 90-day waiver to allow companies to adjust to the ban. This waiver only applied to equipment and services needed to continue operation of existing products and networks.
Even before the 90 days expired, Trump eased the ban and announced that US firms would be granted provisional licenses to ship to Huawei. Just last week, Trump told reporters, "It's much simpler not to do any business with Huawei. So, we're not doing business with Huawei."
Article continues below advertisement
What happens to US semiconductor companies' applications to trade with Huawei?
As policies and expectations regarding Huawei continue to whipsaw, US semiconductor companies have become confused. On May 15, when Trump imposed the Huawei ban, semiconductor companies immediately halted all shipments to Huawei to comply with the government rules. Later on, they identified products that didn't fall under the ban and started shipping them to Huawei.
When Trump eased the Huawei ban at the end of June, chip companies like Xilinx (XLNX) and Intel (INTC) applied for licenses to ship to Huawei. Just last week, Commerce Secretary Wilbur Ross stated that the Commerce Department had received 50 licensing requests.
However, Trump's statement to not do any business with Huawei forced the Commerce Department to postpone work on the licenses until further clarification was available. The stock prices of Xilinx, Intel, and Qualcomm (QCOM) fell 6%, 3.3%, and 2.4%, respectively, in the last two trading days. These companies supply sensitive technology to Huawei. However, US chip companies may continue to supply generic technology that doesn't fall under the ban.
Article continues below advertisement
The short- and long-term impacts of the Huawei ban on US semiconductor companies
It could take US chip companies at least a year to replace their Huawei sales with sales from other secular trends such as 5G and AI (artificial intelligence). US chip companies have already excluded any sales from Huawei that need a license.
Manufacturers want to have reliable suppliers to ensure they don't lose revenue because of a supply shortage. However, the Huawei ban made US chip companies a less reliable technology supplier to China and the world.
Many companies are seeking alternate suppliers or are developing technology in-house. Not all companies have the financial, technical, and human resources to replace US chip suppliers with in-house technology.
The US ban is doing everything except destroying Huawei
Huawei is reducing its reliance on US chip companies by switching to alternate suppliers and in-house technology. In our view, this could lead to a permanent loss of Huawei as a customer and would have a long-term impact on US chip companies.
In an interview in July, Huawei CEO Ren Zhengfei said that the company still depends on Google's Android for its smartphone OS (operating system). He explained that the company is developing Hongmeng OS, which is for industrial purposes and is not suitable for smartphones.
He added that while Huawei would develop a smartphone OS when Android isn't an option, it's developing a backup OS in the meantime. These words suggest that Zhengfei is mentally prepared to replace Android. However, it could take at least two years for Huawei to replace Android.
Article continues below advertisement
Huawei releases Harmony OS
On August 9, Huawei released HarmonyOS, a microkernel-based, distributed OS that can allow seamless integration across different devices like phone, tablets, and TVs. Huawei's new smartphones feature a Harmony OS Kernel that could enable it to connect it with other devices and perform tasks like cast video calls on a smart TV.
Harmony OS was originally designed for IoT (Internet-of-Things) devices. Its three-year roadmap shows that HarmonyOS 1.0 would be used in smart-screen products in 2019. The company would gradually optimize it for other smart devices like wearables, smart speakers, smartwatches, and in-vehicle systems.
A few hours after the release of HarmonyOS, Trump stated that he would rather the country not do business with Huawei. This statement reignited Huawei's fear that Trump could restrict its access to Google Android. Although it's unclear whether Google can still provide Android to Huawei, the Chinese giant is prepared for the worst.
Is Huawei's Harmony OS an alternative to Google Android?
Responding to Trump's statement, Richard Yu, Huawei's CEO of its consumer division, stated that the company would prefer using Android on its smartphones. However, if Android is not an option, it could switch to HarmonyOS any time. He did not position HarmonyOS as a direct competitor to Android but as a supplementary OS.
Switching to HarmonyOS would not benefit Huawei, as it is built for a different platform. Zhengfei, in his July interview, admitted that smartphones depend on an app ecosystem that would take years to build. As a result, Huawei prefers Android.
In the long run, Huawei could invest in mobile and PC OS platforms and move away from the Microsoft Windows OS. This would increase the company's self-reliance and give it improved control of hardware and software, similar to Apple's proprietary iOS and mobile processor.