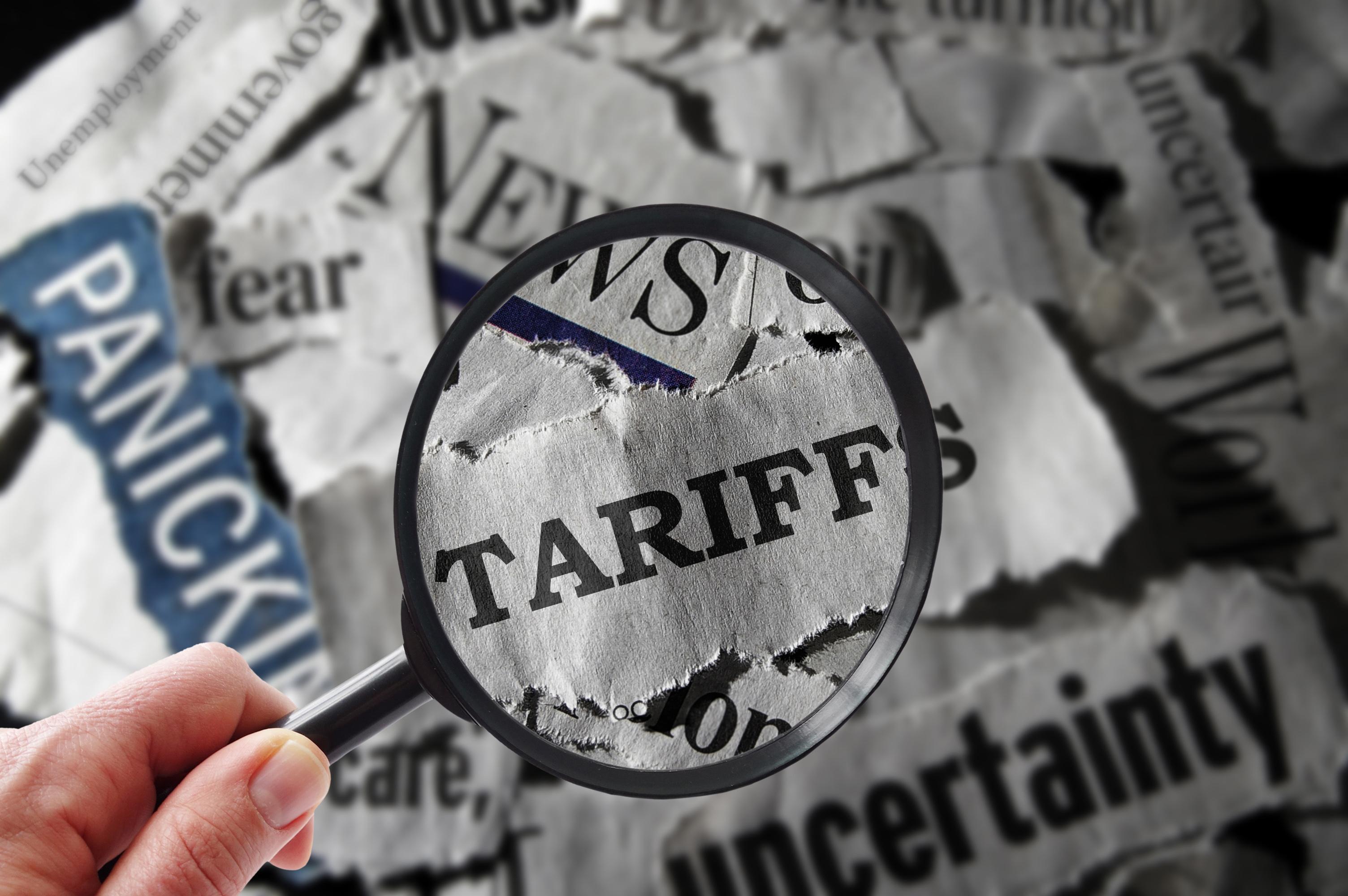 Trade War: Why Apple Stock Sank as China Fought Back
By Sirisha Bhogaraju

Aug. 23 2019, Published 7:21 p.m. ET
On August 23, Apple (AAPL) stock fell 4.6% as the US-China trade war intensified. The day's economic news was dominated by China's warning of implementing tariffs on more US goods. CNBC reported that China would impose tariffs in the range of 5% to 10% on $75 billion of US imports. These tariffs would be levied in two stages effective September 1 and December 15.
Aside from Apple, chipmaker stocks were also in the red. NVIDIA (NVDA), Qualcomm (QCOM), and Intel (INTC) were down 5.3%, 4.7%, and 3.9%, respectively, on August 24. A July 1 CNBC report identified the significant exposure that the US chipmakers have to China. According to data compiled by Goldman Sachs, NVIDIA, Qualcomm, and Intel had 53%, 67%, and 42% exposure to revenue from China, respectively.
The list of American goods on which China intends to impose additional tariffs include soybeans, coffee, and oil. Effective December 15, China plans to resume its 25% tariff on US automobiles and a 5% tariff on automobile parts.
The situation worsened when President Trump warned that he would respond to China's retaliatory tariffs. Notably, Trump tweeted that the US would be better off without China. He directed American companies to immediately look for alternatives to China and manufacture products in the US.
Article continues below advertisement
Apple caught in the US-China trade war
The US-China trade war has caused a lot of volatility in Apple stock in recent months. Apple has significant exposure to China as key products like the iPhone and iPad are assembled there. Also, China is a key market for Apple. Greater China revenue accounted for about 17% of Apple's overall revenue in the third quarter.
Apple has been urging the Trump administration to not impose any additional tariffs. However, Trump made it clear that Apple's Mac Pro components manufactured in China would not receive a tariff waiver. On August 1, Trump announced a 10% tariff on $300 billion of Chinese imports, including electronics, footwear, and apparel, to become effective on September 1.
On August 13, Apple and other retailers were relieved when the 10% tariff was postponed on certain items, including cell phones, laptops, and certain footwear and clothing items. The tariffs on these selected goods were postponed from September 1 to December 15 to reduce the impact on the holiday shopping season.
Also, matters looked favorable after Trump interacted with Apple CEO Tim Cook during a dinner in Bedminster, New Jersey. Trump acknowledged that tariffs would hurt Apple but not rival Samsung, which is based in South Korea.
However, today's escalation of the US-China trade war shatters the hope of a favorable near-term decision regarding tariffs.
Stock movement amid tariff tensions
Apple stock fell 2.2% on August 1, when the 10% tariff was announced. It dropped 5.2% on August 5 when China retaliated to the 10% tariff by devaluing the yuan.
Then, Apple stock gained 4.2% on August 13 as the 10% tariffs were postponed on certain items. Plus, the stock rose 2.4% on August 16 after Trump's favorable comments following a dinner with Cook.
Apple's stock movement this month clearly reflects the impact of the US-China trade war. This volatility in Apple stock is expected to continue. On August 23, Apple stock was up 28.5% on a year-to-date basis.
Apple is already under pressure due to declining iPhone revenues. In our view, further deterioration in trade relations between the US and China would lead to additional headwinds for the company.