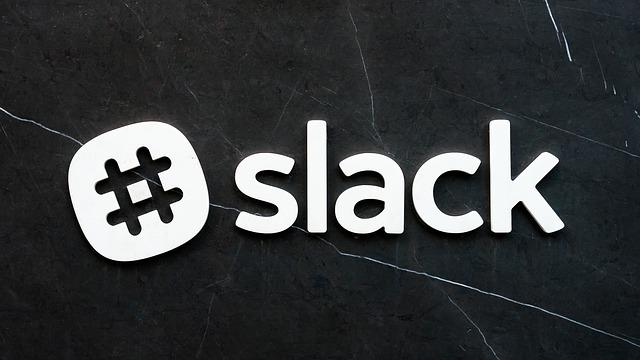 Slack Stock: Will a 'Buy' Rating and Soros's Entry Help?
By Mike Sonnenberg

Aug. 22 2019, Published 1:46 p.m. ET
Today, Slack (WORK) opened 4.5% higher after MKM Partners analyst Rohit Kulkarni gave Slack stock a "buy" rating with a target price of $40. The target price is about 30% higher than yesterday's close. The same analyst valued Slack stock at $55 days before its public debut. The stock has seen downward momentum since the initial frenzy wore off.
According to Reuters, Wall Street analysts are divided over Slack, with seven recommending "buys" and an equal amount going with "holds." The stock's average price target is $38.8.
Article continues below advertisement
Can Slack benefit from a large and growing market?
The primary pitch of MKM's recommendation is based on the idea of a large and growing market. It's true that the service's total addressable market is large given that many enterprise customers still rely on email for communication. The market is also growing fast via a growing startup ecosystem, rapid digitization, and a more collaborative work environment.
However, the company's revenue growth is slowing. From over 100% in fiscal 2017–2018, Slack's revenue growth dropped to 82% in fiscal 2018-2019. Slack is scheduled to announce its first quarterly earnings results since its public debut on September 4. However, Wall Street expects this growth to drop to 50% in the current financial year.
Microsoft Teams is the main competition for Slack
While Slack has a large and growing user base, its competition is growing faster. MKM noted that Microsoft (MSFT) Teams was the biggest threat to Slack. When Slack launched back in 2013, it had no identifiable competition. Microsoft even pondered buying the company in early 2016 to enter the segment. It gave up and decided to focus on building its own product, Microsoft Teams.
However, things are different now. Last month, Microsoft said that Teams had surpassed 13 million daily active users, potentially surpassing Slack. Teams has yet to celebrate its third birthday. It's clearly growing faster. In fact, Microsoft Teams is the fastest-growing product in the company's history. Microsoft also has a better handle on enterprise customers, who have more users and more money to pay.
Facebook (FB) is also going big on its Workplace product. Recently, it redesigned Workplace to better take on the competition. Facebook also has the advantage of having a user base of 2.7 billion to market Workplace to.
Article continues below advertisement
No lock-in to eliminate trading volatility
Cash burn and lack of a pathway to profitability  
Kulkarni noted Slack's cash burn and lack of a clear pathway to profitability as concerns in his report. The company burned $41 million in fiscal 2018–2019 through operating activities. It had cash of $180 million on its books at the end of the year. Slack's cash burn rate has also moderated recently. Thus, in our view, its cash burn may not be a major concern.
However, Slack needs to find a way to be profitable. In fiscal 2018–2019, the company reported $140 million in net losses.
Market action
At 11:28 AM ET, Slack was up 1% after giving up most of its early gains. The S&P 500 Index (SPY) turned red as the US manufacturing sector entered contraction for the first time in over a decade. The Nasdaq was down 0.54%.