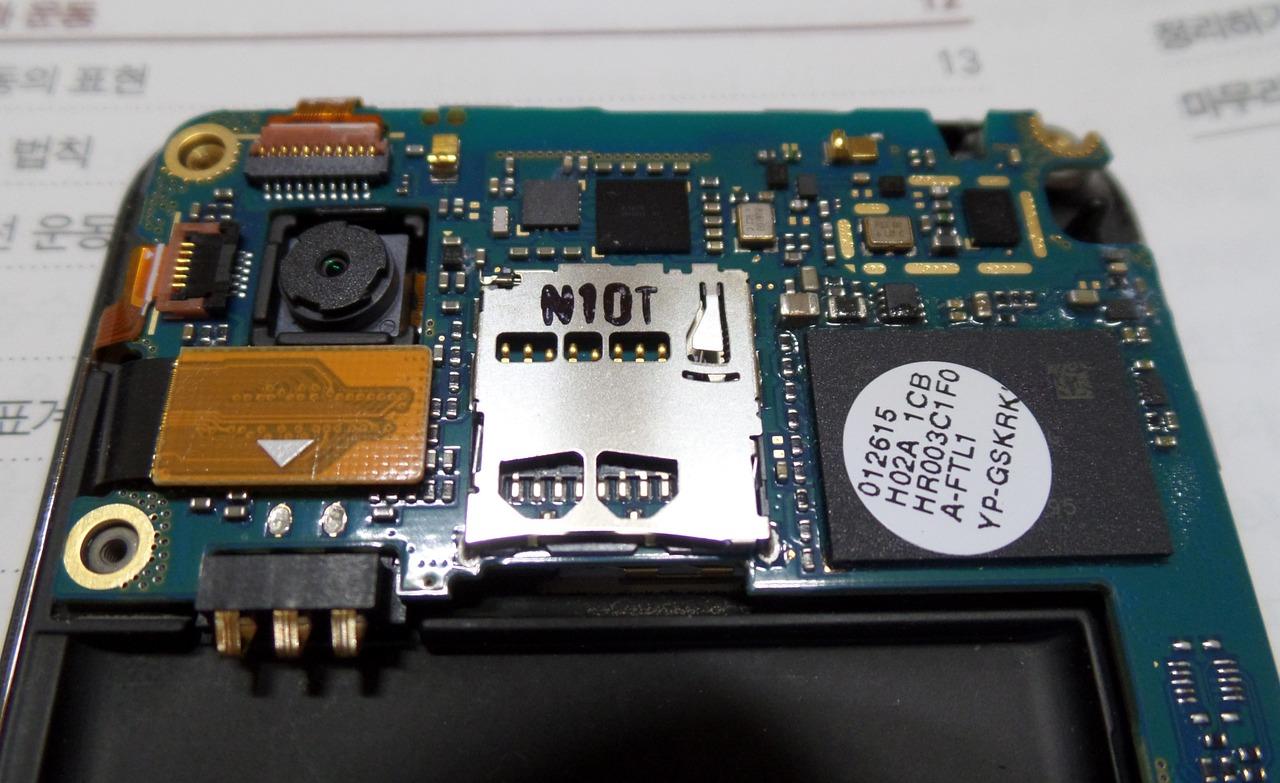 Qualcomm Faces Headwinds and a Tough Six Months
By Puja Tayal

Aug. 5 2019, Published 5:17 p.m. ET
Qualcomm (QCOM) is the world's largest smartphone chipmaker. However, it has been facing legal, macro, and industrial headwinds that have impacted its earnings. Smartphone demand is falling due to longer replacement cycles, and the company is also seeing many of its customers shifting to custom chips to power their smartphones.
The first of the many headwinds that Qualcomm is facing is a shrinking customer base. The tech firm primarily caters to handset makers and smartphone OEMs (original equipment manufacturers). The world's top three handset makers—Samsung (SSNLF), Huawei, and Apple (AAPL)—use their processors in most of their smartphones.
These three companies account for a little over 50% of global smartphone shipments, according to IDC. Among the three, only Samsung uses Qualcomm's Snapdragon processor in some of its smartphones. Huawei and Samsung also use their modems in more than 50% of their smartphones.
Article continues below advertisement
Until 2016, Apple relied solely on Qualcomm's modems. Now, Apple is looking to develop 5G modems. It is acquiring Intel's modem patents to accelerate its modem development. This development could prove worrisome for Qualcomm in the long term, as Apple is its largest customer. In addition, the US ban on Huawei is encouraging the Chinese giant to reduce its reliance on US technology.
This environment could become even more worrisome if the three handset makers start selling their modems and chipsets to other smartphone OEMs (original equipment manufacturers). The US-China trade war is encouraging Huawei to begin selling its modems to other handset makers, which would not only reduce Qualcomm's customer base but also increase competition.
Qualcomm and Apple's relationship: It's complicated
The second significant headwind for Qualcomm is its complex relationship with Apple. On the one hand, Apple is buying Intel's modem patents. On the other hand, it has signed a six-year patent license deal and a multi-year chip supply agreement with QCOM.
This development brings us to the question of what Apple is thinking. Apple expects to complete the acquisition of Intel's modem patents by the end of the year. It takes at least three years to build a modem chip. Until now, Qualcomm has been unbeatable in terms of modem technology. Although the two companies have signed an agreement, it isn't clear if it has an exclusivity clause. This clause would make Qualcomm the exclusive modem chip supplier of Apple.
Article continues below advertisement
After the two-year-long licensing dispute, it is highly unlikely for Qualcomm to become the exclusive supplier once again. As a result, it's fair to assume that Apple is following in Samsung's footsteps and using QCOM's chips for some of its iPhones. This agreement would also give Apple sufficient time to develop and test its modem chips.
While the agreement between Qualcomm and Apple is in place, the latter may not use the former's modem chips until the second half of 2020. Apple plans to use Qualcomm's chips in its 5G (fifth-generation) iPhones, which it plans to launch in 2020.
Ongoing legal headwinds
Qualcomm and Apple were in a legal battle over the former's licensing method. Qualcomm charges a royalty on the selling price of the end device, and Apple argued that the royalty should be charged at the component level and not the device level. As a similar legal battle was ongoing between Qualcomm and the FTC (Federal Trade Commission), the ruling of one case would have influenced the ruling of the other case.
Article continues below advertisement
Qualcomm and Apple announced an out-of-court settlement in April, sending QCOM stock up 20%. A month later, the FTC case ruling came out in which the judge declared Qualcomm's licensing practices to be anti-competitive. The judge asked Qualcomm to negotiate or renegotiate its licensing terms and adopt component-level licensing.
Qualcomm has appealed against the ruling. For the time being, customers are paying device-level licensing fees to the company. However, several customers are threatening to stop paying the royalty, and a few are asking for a renegotiated agreement if Qualcomm's appeal against the ruling is denied. In the event Qualcomm's appeal is denied, the company would see a long-term impact on its profits.
As Qualcomm earns more than 60% of its profits from licensing, component-level licensing would significantly reduce its profits. Lower profits would reduce the company's ability to invest in research and development. The company's primary hope is 5G, which would open a lot of avenues for licensing and sales. However, the company does not expect the ruling to have a material impact on its licensing revenue.
2019: Another year of headwinds for QCOM
Qualcomm expects 2019 to be a tough one, as demand for 4G smartphones slows ahead of the 5G rollout. However, the company expects to return to growth next year when 5G smartphones roll out.
The next six months are highly uncertain for Qualcomm and other chipmakers, with tariffs, trade bans, China's retaliation, and lawsuits in the mix. These factors could either favor or play against Qualcomm.