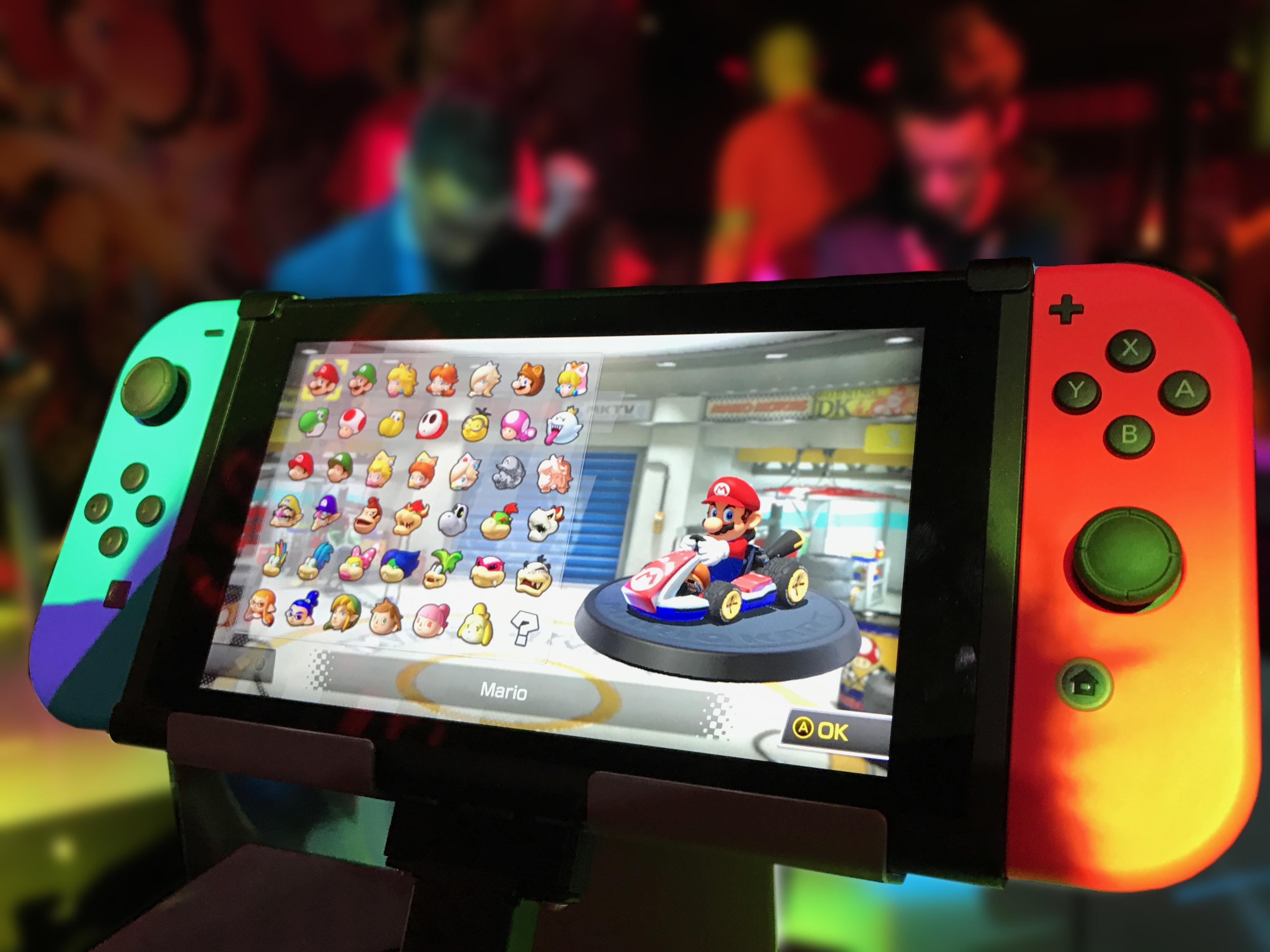 Can Tencent Help Nintendo Enter China's Gaming Space?
By Puja Tayal

Aug. 8 2019, Published 5:51 p.m. ET
There is a lot of buzz around Japan-based Nintendo (NTDOY), the world's largest video game company, popular for its best-selling games Pokémon and Mario. Two years ago, Nintendo released its Switch game console. The firm is now ramping up for the holiday season by upgrading the standard model of the Switch.
Moreover, Nintendo is scheduled to launch the new Switch Lite on September 20, and rumors point to a second-generation Nintendo console. The latest one relates to Nintendo's efforts to enter the world's largest game market, China. However, the United States is expected to overtake China as the world's largest game market in 2019, which we'll discuss later in this article. First, let's focus on Nintendo's China attempt.
Article continues below advertisement
Tencent brings Nintendo and New Super Mario Bros. U Deluxe to China 
The Japanese game console maker has partnered with the world's largest gaming company, Tencent (TCEHY), to enter the Chinese market. In April, Reuters reported that Tencent secured Guangdong authorities' approval to distribute Nintendo Switch with a test version of the New Super Mario Bros. U Deluxe game. What does this mean?
Because test versions of the game don't need a license, they are distributed free of charge. However, Nintendo gets paid for the hardware console. If Tencent and Nintendo want to sell games in China, they need the approval of China's State Administration of Press and Publication.
It's been three months since the approval, and neither company has released details about when they will launch the Switch console and at what price. The two companies must go through several more layers of regulatory approval to be able to launch their games in China.
Tencent broadens its support to Nintendo
On August 2 at the China Joy gaming conference, Nintendo provided further details of its plans to enter China. A Weibo article translated by The Verge discussed the support Tencent would provide Nintendo to distribute Switch game consoles in China.
Tencent would build simplified Chinese language versions of games like Super Mario Odyssey and The Legend of Zelda: Breath of the Wild.
TCEHY would provide cloud services for the Switch Online service.
The company would make Nintendo eShop—where users buy games—compatible with China's most widely used digital payment platform, WeChat Pay.
Article continues below advertisement
Tencent is Nintendo's best bet to enter China
Tencent is Nintendo's best bet to enter China's gaming market because of its dominance in this market. The Chinese giant has enormous investments in WeChat and Western game companies such as Riot and Epic.
Nintendo is also behind China's popular games Honor of Kings and PUBG Mobile. In China, Tencent is helping Nintendo on various fronts, from cultural and language barriers to technical barriers. The two have partnered before, as Tencent released its Arena of Valor game abroad on Nintendo's Switch.
This is not the first time Nintendo tried to enter the Chinese market, as it did so in 2003 with its iQue gaming hardware. This hardware packs Nintendo 64 inside a customized controller, which is connected to a TV set. A user had to visit in-store kiosks and download games to memory.
Although this product failed to gain popularity, it retained government support by supporting older games and launching new games in the local language. Learning from its failed attempt, Nintendo is entering the Chinese market with a fresh approach and help from Tencent.
However, Tencent is vulnerable to regulatory risks in China. Last year, the Chinese government froze the approval of new game releases. Because gaming companies could not monetize new games, this move severely impacted the entire video game industry. Tencent was even forced to shut down PUBG Mobile (PlayerUnknown's Battlegrounds), as it failed to secure approval for the game.
Article continues below advertisement
Why is China's game industry so tightly regulated?
Over the years, the Chinese government has become hostile to video games that contained violent, vulgar, and addictive content. This stance forms a part of the government's broader crackdown on Internet media like Twitter and TikTok. China stopped approving new game titles in March 2018 and resumed approvals in December 2018. Although China resumed approving new games, it made the process stricter by creating an Online Games Ethics Committee. Tencent's name did not appear until the third list of approved games.
In China, game censorship is very strict with respect to sexual and violent content. Moreover, games have to adhere to socialist values, traditional culture, and moral rules. For instance, after Tencent's PUBG Mobile was rejected, the company made the game less violent and gave it a patriotic theme. It launched the new version of the game under the name Heping Jingying, which obtained government approval. Its newly launched Game for Peace, which has an anti-terrorism theme, also secured government approval in April.
The above restrictions would put China behind the United States as the world's largest gaming market by the end of this year, according to a Newzoo report. China has dominated the gaming market since 2015 when it relaxed its ban on game consoles.
China's gaming market is worth the effort
China's tight regulations on video games act as an entry barrier and do not guarantee the success of Nintendo's Switch in China. However, the size of China's gaming market, which is expected to reach $36.5 billion, makes it worth the trouble. A majority of China's legal games are played on PCs and smartphones.
In our view, Nintendo has a good chance of succeeding once it crosses regulatory hurdles. The mobile nature of Nintendo Switch, its low price, and availability of popular games like Tencent's Honor of Kings could make the Switch platform a success.
However, Nintendo has a long way to go before it can tap China's market. Investors should keep an eye on its progress in this space.