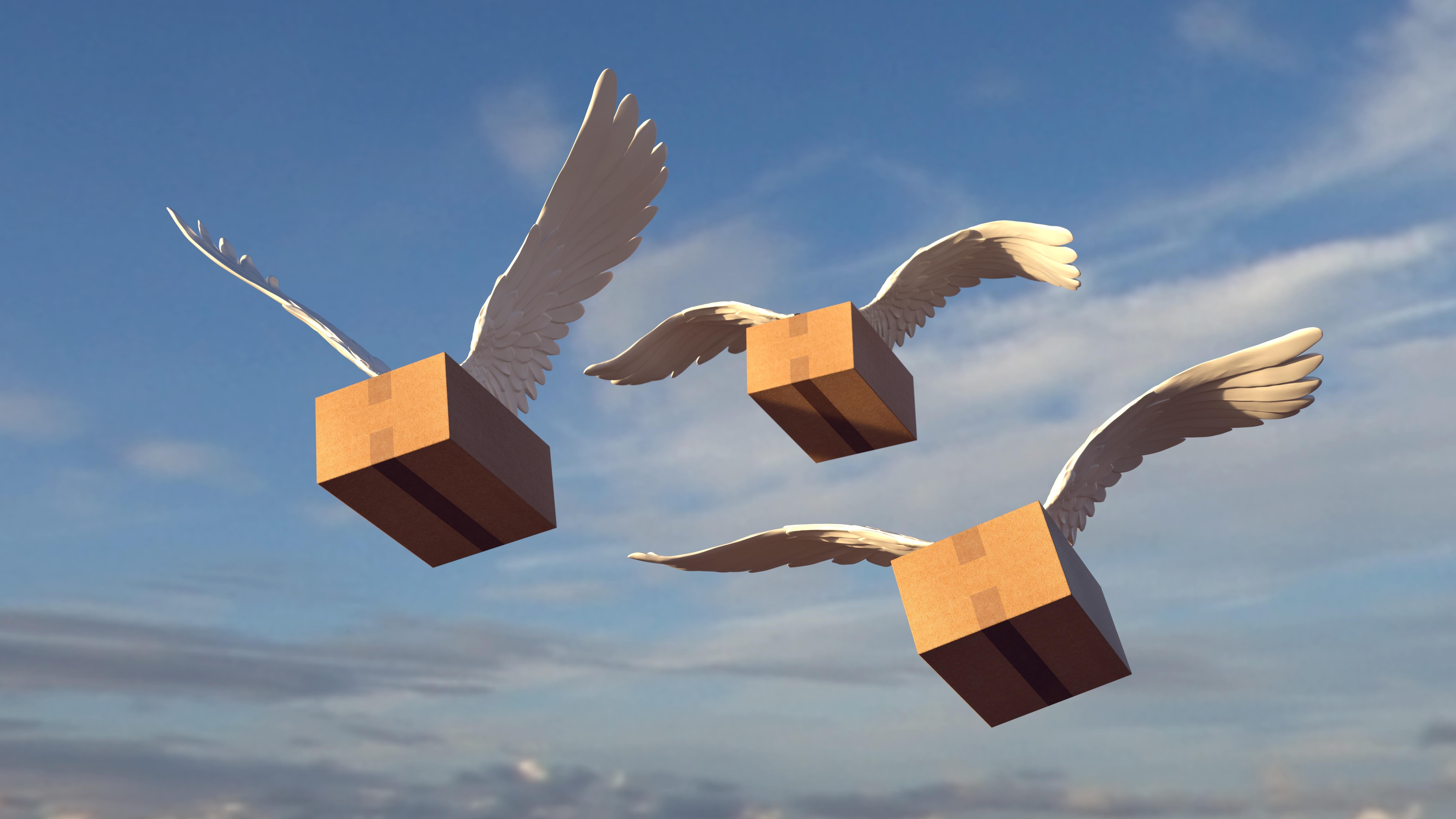 Why Amazon Stock Slumped on Its Q2 Results
By Maitali Ramkumar

Jul. 26 2019, Updated 2:21 p.m. ET
Amazon (AMZN) stock fell 1.3% on July 25, its earnings release day. Its EPS rose 3% YoY (year-over-year) to $5.22 in the second quarter. However, its earnings missed analysts' estimate of $5.57 by about 6%, which affected its stock. The company's expectation of lower YoY earnings for the next quarter also dented its stock.
On July 25, Amazon's peers and the equity market plunged. Facebook (FB) and Google (GOOGL) fell 1.9% and 0.3%, respectively, on the day. Facebook's revenue of $16.9 billion surpassed analysts' estimate by 3% on July 24. Similarly, Alphabet's revenue of $38.9 billion beat the estimate by about 2%. Texas Instruments (TXN) stock also fell 1.3%.
Apple (AAPL) stock fell 0.8% on July 25. Analysts expect Apple's revenue to rise about 0.23% YoY to $53.4 billion in its third quarter of fiscal 2019.
The SPDR S&P 500 ETF, which follows the S&P 500 Index, fell 0.5% on July 25. Also, the Nasdaq fell 0.9% on the day. To learn more, read Why the Nasdaq and S&P 500 Are Down Today.
Article continues below advertisement
Amazon stock impacted by lower guidance
In the second quarter, Amazon's revenue rose 20% YoY to $63.4 billion. Its revenue was at the upper end of the guidance range of 13%–20% it provided in the first quarter. Amazon's operating income rose 3% to $3.1 billion in the second quarter. This was within the guidance range of $2.6 billion–$3.6 billion it announced in the previous quarter.
In the third quarter, Amazon expects its revenue to rise 17%–24% YoY to $66 billion–$70 billion. However, Amazon expects its earnings to fall from $3.7 billion in the third quarter of 2018 to $2.1 billion–$3.1 billion in the third quarter of 2019. The company has built the higher costs of transporting inventory into its earnings estimate.
Cost pressures impact Amazon stock
In the second quarter, the company exceeded its transportation cost estimate of $800 million. It continued to move inventory faster to fulfill one-day deliveries. Senior Vice President and CFO Brian Olsavsky said, "We saw some additional transition costs in our warehouses. We saw some lower productivity as we were expanding rather quickly, both local capacity in the off-season also in our delivery networks."
Article continues below advertisement
On Amazon's lower earnings guidance for the third quarter, Olsavsky said, "We also saw some costs were moving — buying more inventory and moving inventory around in our network to have it be closer to customers. And we built that not only that cost structure, but an accelerating cost penalty into our Q3 guidance that was released with our earnings today."
Higher operating income
The increase in Amazon's operating earnings was led by a rise in its AWS (Amazon Web Services) earnings partly offset by falls in North American and International earnings. Amazon's North American operating earnings fell 15% YoY to $1.6 billion in the second quarter. Its International segment reported a loss of $601 million.
Amazon's sales grew 20% in North America. The company is focusing on increasing its one-day volumes. It had massive success with its Prime Day event on July 15–16.
Amazon's founder and CEO, Jeff Bezos, said, "Over the two days of Prime Day, on July 15 and 16, sales surpassed the previous Black Friday and Cyber Monday combined. Prime Day was also the biggest event ever for Amazon devices, when comparing two-day periods."
Further, Amazon's AWS earnings rose 29% YoY to $2.1 billion, and its AWS sales grew 37%. The company saw increased usage from its customers, a higher pace of enterprise migration, and more usage of machine-learning services. Its sales also grew due to its better partner system, high security, and leadership position.
To learn more about Amazon's earnings, read Amazon's Revenue Was Strong, Earnings and AWS Missed.