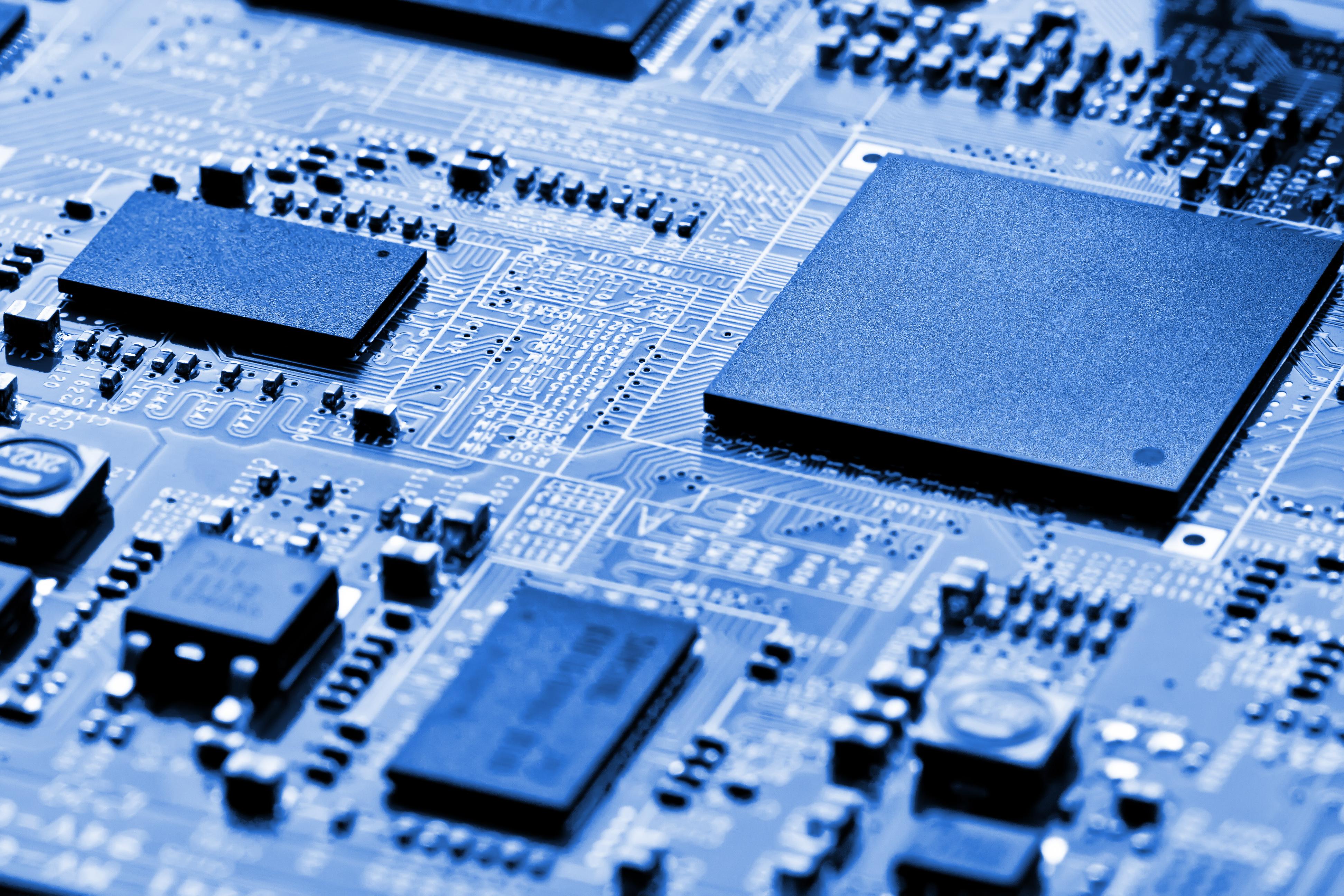 Texas Instruments and Teradyne Jump on Q2 Earnings Beats
By Puja Tayal

Jul. 24 2019, Published 1:32 p.m. ET
On July 23 after the market closed, analog chip maker Texas Instruments (TXN) and automatic test equipment vendor Teradyne (TER) reported their second-quarter earnings results. Both companies reported better-than-expected earnings and guidance, which revived semiconductor investors' optimism. Their earnings results showed that things were not as bad as analysts and investors feared.
The stocks of TXN, TER, and their peers rose ahead of their earnings and even afterward. Teradyne stock rose as high as 17.7%, and Texas Instruments stock rose as high as 7% in after-hours trading. Such strong growth sent the VanEck Vectors Semiconductor ETF (SMH) up 1.3% in after-hours trading. This momentum shows that semiconductor stocks will rally on July 24.
Article continues below advertisement
Texas Instruments at a glance
TI's second-quarter revenue hit by broad-based demand slowdown
Texas Instruments' second-quarter revenue fell 9.8% YoY (year-over-year) to $3.7 billion, beating analysts' estimate of $3.6 billion. The revenue fall reflected the weak macroeconomic environment's impact on end demand. But the estimate beat showed that the decline wasn't as high as feared.
This brings us to the question of what factors pulled TI's revenue down. There are two things to consider: products and end markets. From the product angle, the company's second-quarter analog revenue fell 6%, and its embedded processing revenue fell 16% YoY.
Article continues below advertisement
From the end market angle, demand fell in all end markets except communications YoY. The US-China trade war and the Huawei ban weakened macro demand. However, the communications sector benefited from the 5G rollout. Texas Instruments' revenue from personal electronics fell in the low double digits, and its revenue from industrial and automotive fell in the high single digits. Its revenue from communications was unchanged YoY but fell sequentially due to the Huawei ban.
Texas Instruments earns 3%–4% of its revenue from Huawei. Its diversified customer base helped it mitigate the impact of the Huawei ban, which forced US companies to halt shipments to the Chinese giant, in the quarter.
Texas Instruments' profits fall in line with revenue
Texas Instruments manufactures its chips in-house. Hence, a decline in its revenue reduces its factory utilization rate, which reduces its gross margin. In the second quarter, its gross margin contracted 90 basis points YoY to 64.3%, in line with its revenue fall of 9%. The effects of having a lower gross margin trickled down and reduced its operating margin by 150 basis points YoY to 41.1%. Its operating margin contracted faster than its gross margin, as its operating expense fell more slowly than its revenue. Its operating expenses fell 2% YoY.
Article continues below advertisement
Falling revenue saw TI's second-quarter EPS fall 2.9% YoY to $1.36, beating analysts' estimate of $1.22. Its EPS fell more slowly than its revenue partly because it repurchased $863 million worth of its stock, which reduced its outstanding share count. The company also earned $0.04 EPS from the sale of its fabrication facility in Scotland and $0.03 EPS from discrete tax benefits.
Strong cash flows and balance sheet
Texas Instruments earned free cash flow of $1.56 billion in the second quarter. It returned $1.59 billion to shareholders through dividends and stock buybacks. It maintained a strong balance sheet with a $4.22 billion cash reserve and $5.8 billion in total debt. The company reduced its inventory 1% sequentially by replenishing low-volume devices. Strong cash flows and profits show that TI can withstand near-term headwinds and provide returns to shareholders.
Article continues below advertisement
Texas Instruments' third-quarter guidance
For the third quarter, Texas Instruments expects its revenue to fall 10.8% YoY to $3.8 billion, marking its fourth consecutive quarter of YoY decline. This decline comes as macro demand remains weak amid trade war tensions.
On TI's second-quarter earnings call, CFO Rafael Lizardi reiterated that the industry is going through a cyclical downturn. He explained that the last 30 years of data have shown that there are different types of cycles. Each cycle is unique and is caused by different factors, but in the end, all have a similar outcome: revenue falls YoY for four to five quarters and then resumes growth.
Going by Lizardi's explanation, Texas Instruments should return to YoY growth starting in the first quarter of 2020. This scenario is very likely, as its base of reference will be the first quarter of 2019, when revenue was weak.
Teradyne's second-quarter earnings highlights
Texas Instruments' earnings show what's happening in the semiconductor industry at present. On the other hand, Teradyne's earnings show what will happen in the near future. Teradyne sells automatic test equipment. Semiconductor companies invest in equipment when they increase capacity or upgrade to new technology. Because the semiconductor industry is capital intensive, chip companies won't invest in equipment unless they're sure about sales. During the downturn, chip companies reduced their production capacities to bring supply in line with demand. Semiconductor manufacturing equipment suppliers were the first to feel the impact.
Teradyne's revenue fell in the mid- to high single digits sequentially in the fourth quarter of 2018 and the first quarter of 2019. Its revenue rose 14.2% sequentially and 7% YoY to $564.2 million in the second quarter, beating analysts' estimate of $536.7 million. In Teradyne's earnings press release, CEO Mark Jagiela stated that the company had seen strong demand in the 5G infrastructure, networking, and memory markets. Teradyne expects its third-quarter revenue to fall 1.2% YoY to $560 million as semiconductor companies control their capital spending.
Many chip companies are seeing an uptick in demand driven by the 5G rollout. The demand uncertainty caused by the trade war is expected to ease in 2020. World Semiconductor Trade Statistics expects global semiconductor revenue to return to growth of 5.4% in 2020 after falling 12.1% YoY in 2019.