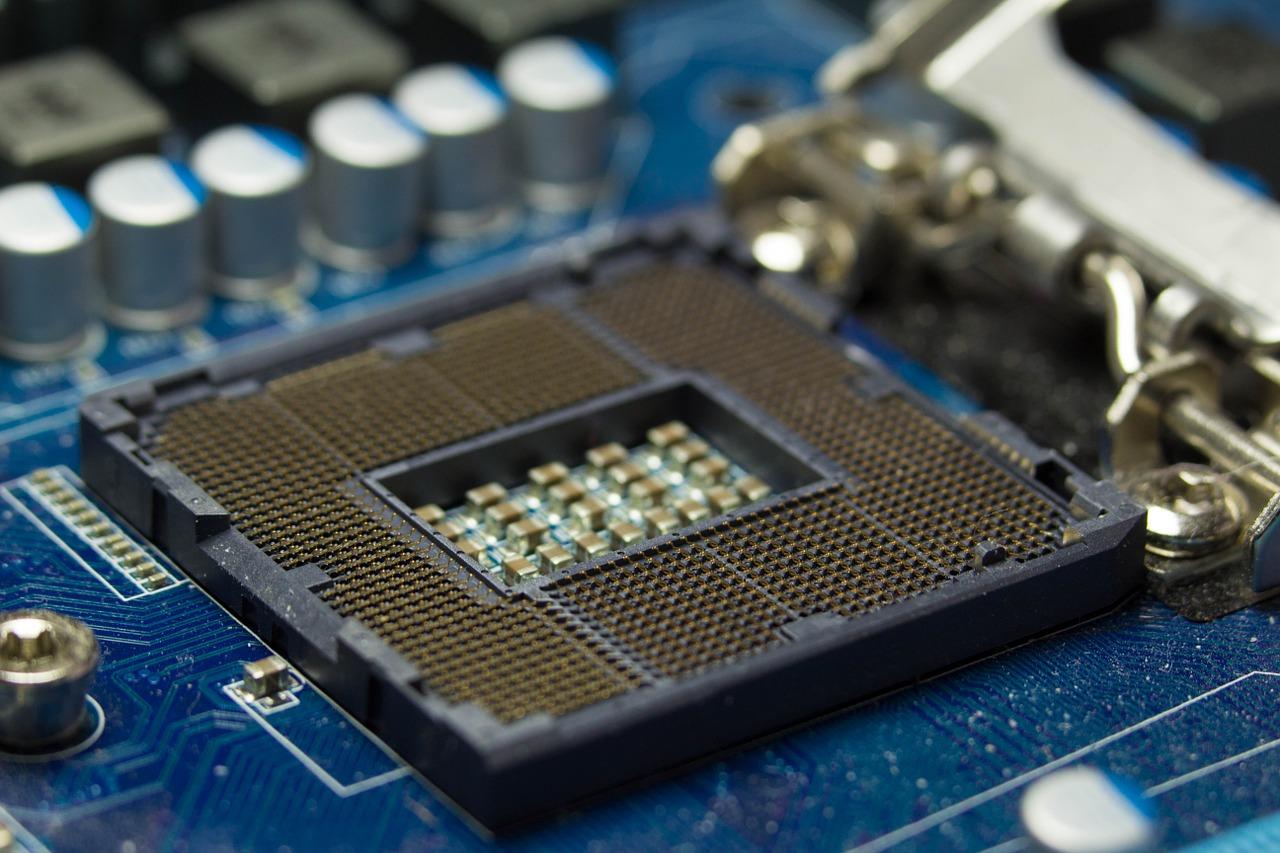 This Week in Semiconductor Earnings: TXN, INTC, and XLNX
By Puja Tayal

Jul. 23 2019, Published 9:57 a.m. ET
This week will see some major semiconductor earnings announcements. Texas Instruments (TXN) and Teradyne (TER) will announce their second-quarter earnings results on July 23. Xilinx (XLNX) will report its results on July 24, and Intel (INTC) and Cypress Semiconductor (CY) will report their results on July 25.
These stocks are rallying ahead of their earnings releases, as Micron's and TSMC's recent earnings showed that the 5G network and data center spaces have been driving semiconductor demand. Moreover, US companies are now able to restart shipments of generic products to Huawei.
Article continues below advertisement
Semiconductors are vital for any electronic device that uses data. A device needs sensors and analog chips to convert physical information (such as voice and touch) into language a computer can understand, a microprocessor to process and act on the data, and memory to store the data. The semiconductor supply chain begins with manufacturing equipment suppliers. They're the first to feel the impact of an uptrend or a downtrend. Teradyne will be the first SME (semiconductor manufacturing equipment) vendor to report its quarterly earnings.
What to expect from Teradyne
Teradyne supplies automatic test equipment to various chip companies. On July 22, Goldman Sachs analyst Toshiya Hari upgraded three SME stocks: Applied Materials, Lam Research, and KLA Corporation. He noted that memory suppliers have adjusted their capital spending to reduce supply and bring it in line with demand. Although these supply adjustments will keep capital spending weak throughout the year, they should improve the market earlier than expected. Hari's optimism caused many SME stocks to rise more than 2% on July 22. Teradyne expects its second-quarter revenue to rise 8.2% sequentially to $535 million after falling in the mid- to high single digits in the last two quarters.
Some of Teradyne's customers, including Texas Instruments and Intel, are also reporting their earnings this week.
Article continues below advertisement
Weak macro trends take a toll on Texas Instruments' earnings 
Texas Instruments is the world's largest analog chip supplier. It supplies chips to almost all semiconductor end markets. Its broad customer reach makes it a barometer by which we can understand the semiconductor industry's earnings.
Macroeconomic trends have a big influence on Texas Instruments' earnings. The US-China trade war slowed demand in end markets such as smartphones, industrial, and automotive, which reduced TXN's first-quarter revenue by 5.3% YoY (year-over-year) after ten consecutive quarters of growth. Strong demand in the communications market thanks to the 5G network rollout partially offset the smartphone decline.
In light of slowing demand, Texas Instruments delayed the $3.2 billion expansion of its Richardson plant to the third quarter of 2021 from fall 2019. It expects its revenue to fall 12.2% YoY in the second quarter due to weakness in the automotive and industrial markets, from which it earns more than 55% of its revenue.
Article continues below advertisement
Xilinx benefits from 5G exposure 
Chip companies are seeing strong demand in the 5G network space. FPGA (field-programmable gate array) devices are key components in 5G network infrastructure. Xilinx is the world's largest FPGA supplier. It's benefiting from early 5G deployments. Its revenue rose YoY even when overall semiconductor earnings fell. Xilinx expects its second-quarter revenue to rise 24.2% YoY to $850 million. We expect Xilinx to report slightly weaker revenue, as its guidance doesn't include the impact of the Huawei ban.
Article continues below advertisement
Intel to report its first revenue fall in four years
To add to the chip giant's troubles, the trade war slowed demand in the data center and memory markets. Amid weak demand in most end markets, demand in the PC market came as a silver lining. According to Gartner's preliminary results, global PC shipments rose 1.5% YoY in the second quarter. Intel expects its second-quarter revenue to fall 8.2% YoY, its first decline in four years. Intel's guidance doesn't include the impact of the Huawei ban, so its actual earnings could be weaker than its guidance.
Regardless, Intel stock is rising ahead of its earnings, as Microsoft's recent earnings showed demand recovery in the cloud segment. Even Micron and TSMC reported better-than-expected earnings in the second quarter.
Cypress Semiconductors hurt by weak demand in automotive and industries
Cypress Semiconductors supplies embedded solutions and has high exposure in the fast-growing, high-margin industrial, automotive, and USB Type-C markets. In June, Germany's Infineon Technologies announced that it was acquiring Cypress for $9 billion to become the world's largest automotive chip company. It expects to complete the deal by the end of this year or early next year. This earnings season might be Cypress's last or second last depending on how the acquisition progresses.
Like Texas Instruments, weak demand in the automotive and industrial segments will hurt Cypress's earnings, as it earns more than 55% of its revenue from these markets. Cypress expects its second-quarter revenue to fall 15% YoY to $530 million.
Overall, the unexpected ban on Huawei will negatively affect second-quarter semiconductor earnings. However, investors should focus on third-quarter guidance as demand recovers and some shipments to Huawei restart.